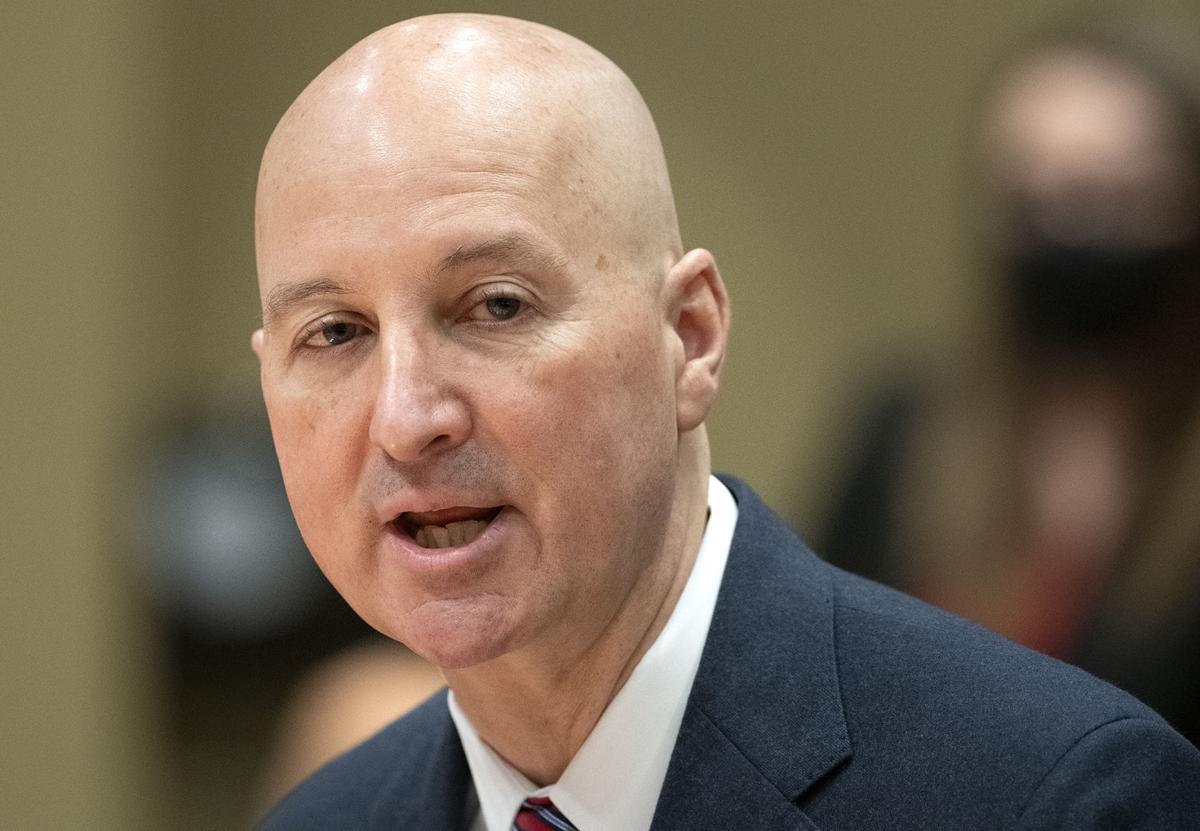 Gov. Pete Ricketts said Wednesday he disagrees with Sen. Ben Sasse's vote to proceed with the Senate impeachment trial of former President Donald Trump, describing it as "divisive for our country" at a time of presidential transition.
Ricketts also said he believes the impeachment procedure against a former president is unconstitutional and urged Nebraska Republicans who are demanding that the GOP's state central committee censure Sasse to contact the senator and "talk to him (about) why you are unhappy."
"A lot of people have expressed frustrations with Sen. Sasse," the governor said.
Both Sasse and Ricketts are Republicans.
A Republican state central committee meeting that was set this coming weekend to consider county party resolutions seeking censure of Sasse, who was re-elected to a second term by a landslide margin last November, has been postponed.
Congress and the country should be focused now on the transition of leadership to Democratic President Joe Biden, Ricketts said.
"The greater goal is to move on for the good of the country," the governor said.
Ricketts' response to questioning about Sasse and the impeachment trial came during the governor's news briefing on progress in attacking the COVID-19 virus with new evidence of increased vaccinations and reduced hospitalizations.
Rev. Ralph Lassiter, pastor at the historic Mt. Moriah Missionary Baptist Church on North 24th Street in North Omaha, joined the governor to specifically urge people of color who may be reluctant to be vaccinated because of past experimental targeting of Black people, to take the vaccine.
"I understand the mistrust," he said. "But our communities are the hardest-hit and the vaccine is our only line of defense."
"This vaccine is truly a gift from God," Lassiter said.
Lassiter said he has been vaccinated and was scheduled to receive his second shot later in the day.
Ricketts, who wore a face mask throughout the briefing as a result of an earlier exposure to the virus -- he previously quarantined at home for a week -- said coronavirus patients now occupy a declining 7% of staffed hospital beds in Nebraska and vaccinations continue to rise.
The governor urged older Nebraskans who may develop symptoms to contact their doctor to see if they could receive an available antibody infusion to reduce the possibility that they might need hospitalization.
Looking ahead, Ricketts told a questioner that he could foresee "a new normal" beginning to emerge in Nebraska "maybe late this summer" when people can "get back together" while still exercising some basic caution.
During the news conference, the governor also unveiled a new one-stop portal for businesses and business development in Nebraska that can be accessed at nebraska.gov.
WHAT YOU NEED TO KNOW ABOUT VACCINATION