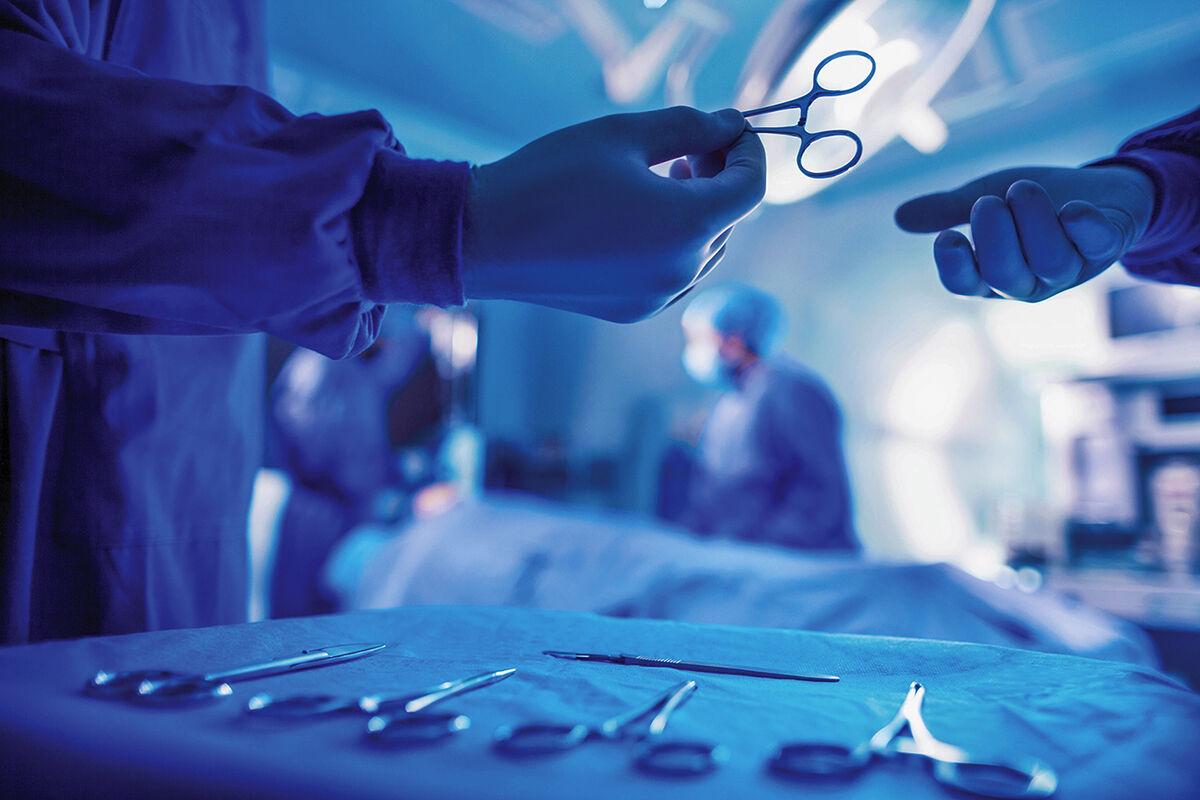 LEXINGTON — The availability of organs through donation can literally mean life or death for some, and a greater number of those are Hispanic-Latino, but few are registered donors. A Nebraska non-profit is using some extra voices to get the word out about registering.
Live On Nebraska is a non-profit based in Omaha, they are one of 58 organ procurement organizations in the United States.
As a procurement organization they recover organs and tissue for transplantation, maintain the donor registry of Nebraska and provide education on the importance of donation and grow the donor registry, according to the Live on Nebraska website.
In their mission to educate about donation, the organization is trying to reach out to minority population makes up a large part of the organ donor waiting list: Hispanics and Latinos.
According to statistics complied by Live on Nebraska, Hispanics-Latinos are a minority population which help to make up 60 percent, or one-third, of the those waiting for an organ transplant, but a lower-than-average of Hispanics are registered organ donors.
Live On Nebraska has retained Marcos Mora as a spokesperson to reach out to the Nebraska Hispanic-Latino community.
Mora was raised in South Omaha and belongs to one of the largest Mexican American families in Omaha. He has been heavily involved in Hispanic-Latino marketing and has assisted over 800 businesses and organizations in reaching out to the Hispanic-Latino community.
He is also the event coordinator for Omaha's Cinco de Mayo celebration.
Mora said he was contacted by Live On Nebraska for his outreach ability; he is already a registered donor and was ready to help get the word out to the community.
Kara Cordell, marketing manager for Live on Nebraska said Mora was retained due to the organization wanting someone who was trustworthy and had connections in the Hispanic-Latino community.
In South Omaha, Mora said only 29 percent of Hispanics-Latinos were registered donors, but they made up one third of those who were in need of donation themselves.
Mora said the lack of Hispanic-Latinos organ donors likely comes down to lack of awareness and if more knew about the option, they would likely choose to participate.
It's not just a Hispanic-Latino issue, according to Live On Nebraska, 98 percent of Nebraskans support organ donation, but only 58 percent are registered as donors.
Cordell said there are also cultural barriers when it comes to organ donation. She spoke with several Hispanic-Latino recipients of donated organs, they said it was taboo in the elder generation to speak of death; the thought was to do so was to bring it on oneself.
Religious barriers can also play a part, as a large number of Hispanics-Latinos are Catholic and the former thought was that one needed to be whole upon death, Cordell said the Pope has come out in support of organ donation.
Cordell said the younger generation of Hispanics-Latinos is now having more conversations about organ donation, especially as kidney disease has become an issue in the community.
As a growing minority group, Mora said it's important for Hispanics-Latinos to become registered donors. Of organ donation, he said, "You have nothing to lose; you could even save a life."
Live on Nebraska also wants people to know how to register to become a donor. It is simple as checking "yes," on DMV paperwork which asks if an individual wants to register as a donor or they can go online to the Live On Nebraska website and fill out the information in the "Register Today," tab.
To register in Nebraska, an individual only needs to be over the age of 16 and can register as an organ, tissue and eye donor regardless of health and age.
"Even if you have a health condition yourself or if you drink or smoke, you can register. You don't have to be in immaculate shape physically or eat vegetables five times a day to be a donor," according to Live On Nebraska.
Organs needed include the lungs, heart, liver, pancreas, kidneys and intestines. Tissues need include corneas, heart valves, bone, skin, veins and connective tissue.
The need for organ donors isn't limited to only Hispanics-Latinos, according to Live on Nebraska, every 10 minutes a new name is added to the waiting list and up to 20 people die a day waiting for a transplant.
Last year, in Nebraska alone, there were 230 people waiting for a kidney, 120 for a liver, 50 for a heart, 15 for intestines and 10 for a pancreas. The numbers are much higher on the national stage.
In 2019, in Nebraska, there were 331 organ transplants from 71 deceased donors and 39 living organ donors, according to Live On Nebraska. By registering, one donor can impact up to 100 lives.
Be the first to know
Get local news delivered to your inbox!