​​Funeral services were held Thursday for Nebraska native Mildred Brodt, who died peacefully at her farm in Fairmont, Minnesota, on Monday at the age of 101. She was born during the 1918 Spanish flu pandemic, served in the Pacific during World War II, was an early employee of the National Security Agency, and taught school in Minnesota for many years. This World-Herald profile originally published in 2015, when she spoke to history classes at UNO. "What a beautiful life she lived," said her niece, Elaine Nelson, who now teaches at the University of Kansas.
If not for a "Dear Jane" letter from her soldier boyfriend, World War II veteran Mildred Freeouf Brodt might have lived out her life as a Nebraska schoolteacher and farm wife.
The 24-year-old was teaching elementary school in her hometown of Dorchester, southwest of Lincoln, when the bad news came. Instead of getting depressed, she joined the brand-new Women's Army Corps.
"I decided that I would take another direction and see the world," said Brodt, who is now 96 and living in Fairmont, Minnesota, just north of the Iowa border.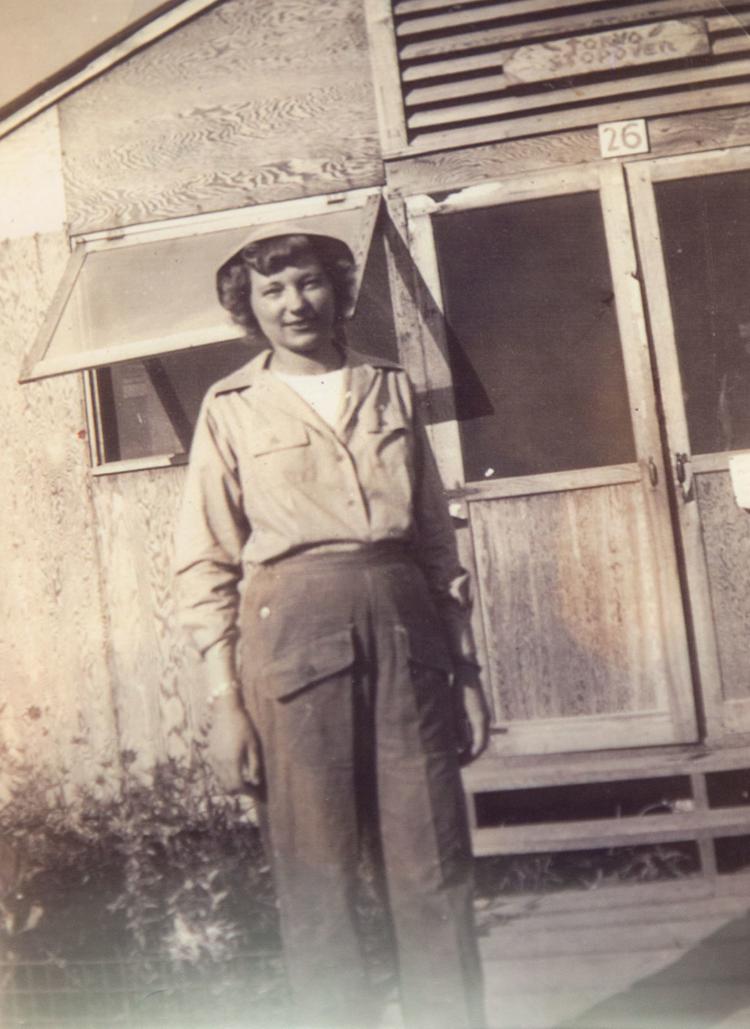 Brodt told the story of her overseas adventures during and after World War II to more than 50 students and guests at the University of Nebraska at Omaha Thursday. Two UNO history professors — Brodt's niece, Elaine Nelson, and Nelson's husband, Kent Blansett — arranged the talk.
The youngest of four daughters, Brodt enlisted Sept. 1, 1943.
At first, the bureaucracy foiled her efforts to see the world. She spent time at bases in Iowa and Missouri, training as a personnel specialist.
"I'd say, 'When are my orders for overseas coming?' " Brodt recalled.
In 1944, she found out the Army was sending her to the South Pacific. After rigorous overseas training, she was sent to an administrative headquarters in New Guinea.
It took 28 days to reach her new post. She was packed into a converted ocean liner with 50 other WACs and 4,000 GIs. They received two meals a day, eaten standing up to save space.
"It looked like my father's cattle at the feed bunk," Brodt said.
In New Guinea, the women lived in huts separated from the men. They slept on cots draped with mosquito nets and washed their clothes in their helmets. They worked every day, from 7 a.m. until at least 10 p.m.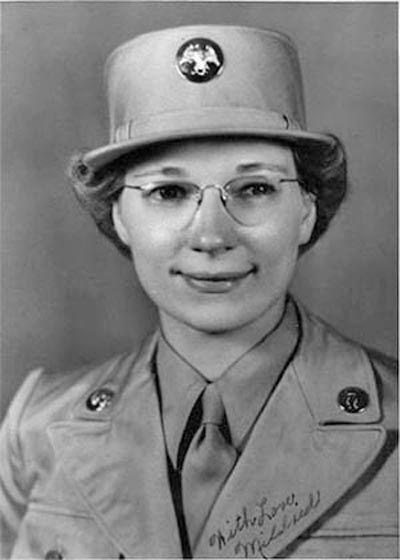 Brodt's job at the base was to allocate supplies to the front-line military units.
"We never had enough to fill their requests. It was heartbreaking," Brodt said.
The women didn't have enough to eat. Some got sick with malaria and jungle rot.
"We were more concerned about diseases than bombs," Brodt said.
After the military reconquest of the Philippines in early 1945, most of the command transferred there. She was en route to Manila when the war ended — and so did her job.
She was enjoying her independent life, however, so with several other former WACs, she decided to stay overseas and take a civilian personnel job with the occupation staff of Gen. Douglas MacArthur in Tokyo.
In 1947, Brodt toured Hiroshima — which was just beginning to rebuild after the atomic bombing. For one day, she also attended the war crimes trials of Gen. Hideki Tojo and 27 other defendants.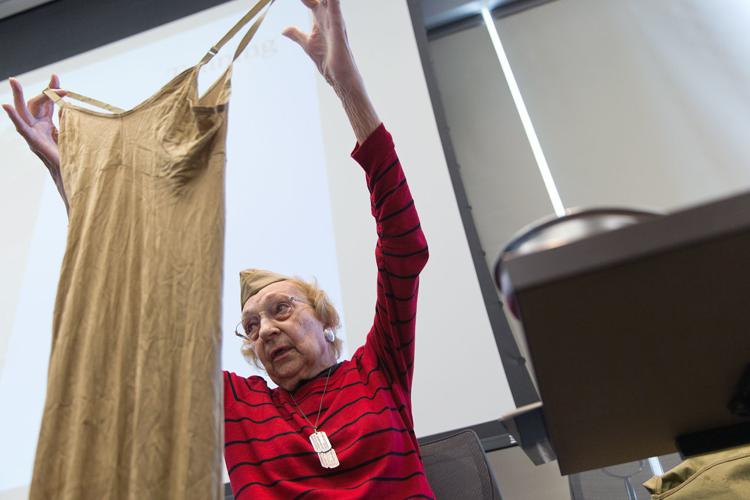 "We were so close, you could see the whites of their eyes," Brodt said. "Some of them slept, some of them cried. One guy kept going over and hitting Tojo on the head."
After 3 ½ years, Brodt returned to Nebraska to enroll in business school at the University of Nebraska-Lincoln. She was the only woman in many of her classes, but she found she had a lot in common with other veterans.
After Brodt graduated in 1951, the dean of the business school advised her to take classes in shorthand and typing and become a secretary.
"He said, 'Women don't get jobs in business,' " Brodt recalled.
She scoffed at that advice. A friend at the Pentagon tipped her about a new government spy unit called the National Security Agency. She worked in the personnel office there for four years.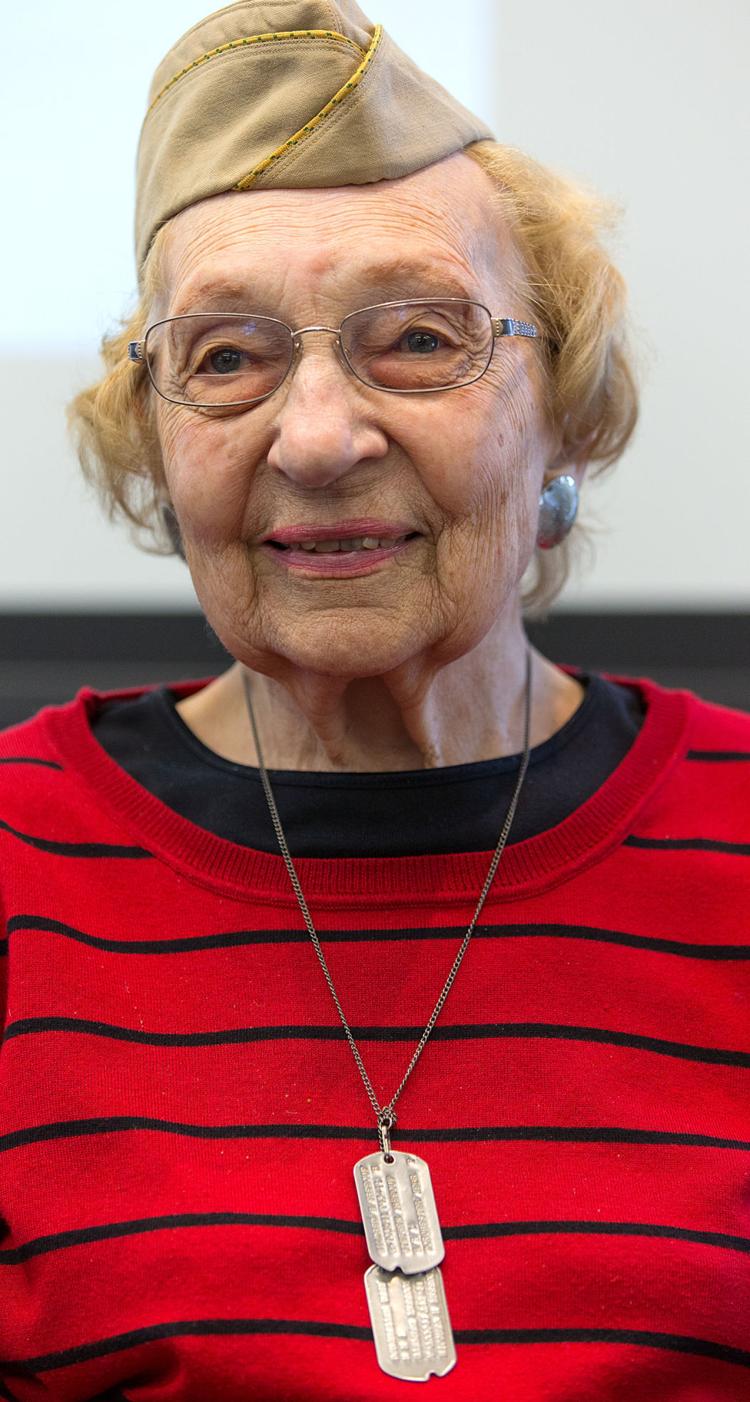 Later, she moved to Minneapolis to be nearer a farmer from Fairmont named Warren Brodt she had met through a friend in Washington. They were married in 1965.
Brodt would return to the life she had left behind years earlier, farming and teaching school. Warren died in 2001 at age 90 — but she still manages the farm.
Student Mike Anderson, 23, of Omaha, said Brodt's presentation covered an aspect of World War II about which history books mostly are silent.
"You never hear about the Women's Army Corps side, or about the civilians," he said.
Added Caroline Bilbrey, 25, of Omaha: "It makes it a little bit more real."
Oh, and that soldier who sent Mildred the Dear Jane letter? He came home after the war and asked her to reconsider. She turned him down.
"I think he realized he'd made a mistake," she said.
---
Photos: OWH front pages through the years​
Be the first to know
Get local news delivered to your inbox!