O'NEILL — Twice a day, a white school bus lumbers through this town carrying about 25 workers to and from a massive, glass greenhouse where they pick tomatoes.
The temporary workers arrived a year ago, shortly after federal immigration officials raided the greenhouse and other local businesses in O'Neill. About 130 workers were detained in the raid, along with a local man accused of arranging jobs for them and pocketing part of their paychecks.
The imported workers live in an old motel purchased by the greenhouse company after the raid to house the employees, who rotate in and out of this north-central Nebraska farm town, largely unseen by the rest of the community.
A year after the raid, the white bus is one of the few visible signs of change in O'Neill, which struggles with a shortage of labor as well as lingering questions about national immigration policies.
Enrollment at the O'Neill Public Schools has dropped about 20 students, in large part because of immigrant families moving away.
A long-running potato processing facility, another target of the 2018 raid, has shut down, with sorting and packing operations moved elsewhere.
About 50 of the workers caught up in the raid remain in a legal limbo — unable to work and earn a living, but staying because of children or family in the area — as they await the completion of court proceedings.
While opinion is still split here and across the state on whether the raid was necessary, there are still some lingering questions about what the raid really accomplished. Yes, many said, the ringleader and some others who were exploiting immigrants have been rightfully convicted. But many wonder about the others, who were contributing to the town and are now gone.
"Where we used to have families of immigrants, and families who were involved in school and sent kids to school, now we have folks who are bused into our community and are living in a hotel. Tell me how our community benefited?" said Brad Corkle, a local teacher and coach.
Corkle had been one of the organizers of a pro-immigrant group called "O'Neill Cares" that has largely disbanded after providing food, shelter and support for months to immigrant families affected by the raid.
But a food pantry that was launched in the wake of the raid is still in operation, though the weekly distributions at the local United Methodist Church not only benefit the immigrant families still waiting for court proceedings and work papers but other local residents who are out of work or were affected by harsh flooding that struck the area in March.
"I'm just trying to take care of the families who are still here and trying to stay together," said Pastor Brian Loy of First United Methodist Church.
Several of those detained, particularly those who had been deported previously, are long gone. Others, though, were released fairly quickly, either because paperwork was found confirming their identities and legal status, or because they agreed to provide information about others.
That some immigrants are still awaiting court proceedings a year later is not unusual, according to Shawn Neudauer, a regional spokesman for Immigration and Customs Enforcement. The backlog in immigration court is two to three years, he said.
One 18-year-old man, who graduated from high school this spring and is a legal resident, said his family has survived on his part-time wages and help from friends, while his mother, who worked at the tomato greenhouse, awaits the completion of her immigration court hearings. His younger sister is also working part time to make ends meet. But he's off to community college this week, thanks to scholarships, and is unsure how his mother and sister will make it.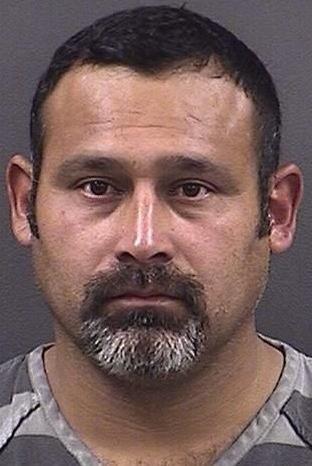 The raid in O'Neill was an unusual one. The targets were not illegal immigrants working at a meatpacking plant or food-processing factory as in a recent bust of chicken plants in Mississippi, but a local man, Juan Pablo Sanchez Delgado, who was arranging workers for the tomato greenhouse, the Elkhorn River Farms potato-processing operation, area feedlots and hog-confinement operations.
Officials with ICE labeled Delgado a human trafficker who exploited illegal workers by skimming off a portion of their wages and requiring them to cash checks, for a high fee, at his grocery store. In exchange, Delgado obtained IDs, housing and employment for the immigrants. Delgado earned nearly $6 million, according to federal officials, from his operations, which included a restaurant and rental homes in O'Neill, as well as four luxury homes in Las Vegas.
But in busting Delgado — who faces up to 10 years in prison and a $250,000 fine — the ICE operation also caught up workers who labored in the tomato hothouse, patrolled cattle yards at feedlots, and washed out pens in hog houses. Many of those detained were longtime employees, who had children in local schools and had become part of the community, known as the "Irish Capital of Nebraska" and for its annual St. Patrick's Day celebration.
By and large, things have returned to normal since the raid, said the Rev. Bernard Starman of O'Neill's St. Patrick's Catholic Church. Opinions haven't really changed, he said, though the raid gave an up-close education for some on the implications, including deportation, of the nation's immigration laws.
"Now it's become real for them. It might have been a neighbor, an employee, the parents of a friend of one of your kids. ... They've witnessed what that's like," Starman said.
The raid has also reinforced a problem being confronted across the state — a shortage of workers.
Nebraska currently has about 35,000 vacant jobs, including 183 in Holt County, in what state leaders have labeled a workforce shortage "crisis."
In Holt County, where O'Neill is situated, the problem may be even worse. While unemployment is 3% across the state, the rate is even lower, 2.7%, in the county, a rural area dotted with irrigated corn fields, vast hay meadows and pastures filled with grazing cattle. The raid reduced the pool of workers in the county.
Last week, local officials huddled to hear a new workforce report done on the region. It showed that "potential" job seekers would jump at positions if they paid more than $16 an hour and offered better benefits. It also showed that 91% of employers felt the biggest obstacle in filling jobs was "not enough applicants."
Darby Paxton, executive director of Holt County Economic Development, said that labor shortages have been common in the area for years, but it's a hard problem to solve, particularly when there's a shortage of good housing.
"I can't steal (workers) from the next county because they're facing the same issues," Paxton said.
At the Westside Cafe in O'Neill, owner Paul Zakrzewski said finding good help is getting harder and harder. He said he's seeing fewer high school kids with the time or desire to work, and fewer applicants with good work histories.
As for immigrants, Zakrzewski said he had some personal experience with that in working through the system to gain citizenship for a son-in-law. It was a lengthy, and surprisingly expensive, process, he said.
Workers, he said, should be legal residents, but "it seems like they make it awfully tough to become a citizen."
Rural Nebraskans appear to have similarly mixed opinions, according to respondents to a recent rural poll done by the University of Nebraska-Lincoln. They support a pathway for illegal immigrants who are already here and contributing to society, but also back tougher enforcement at the border.
Overall, 38% of respondents agreed that immigrants strengthen rural areas of the state, while 30% disagreed.
Sixty-two percent of those polled supported giving undocumented immigrants an opportunity to apply for citizenship if they have been working and paying taxes for five years or more in the state. But more than half supported policies that block illegal immigration, and nearly three-fourths of respondents said that borders should be tightened and businesses fined if they hire illegal workers.
Former O'Neill Mayor Bill Price, who lost a reelection bid in November, said he'd forgotten that the raid was a year ago. People have moved on, he said.
But when asked what the raid accomplished, he said not much — there are fewer Hispanics around town, and a pool of labor is gone.
As for the workers in the white bus, Price said, "they spend money in town, but they're not invested in the community like the other folks were."