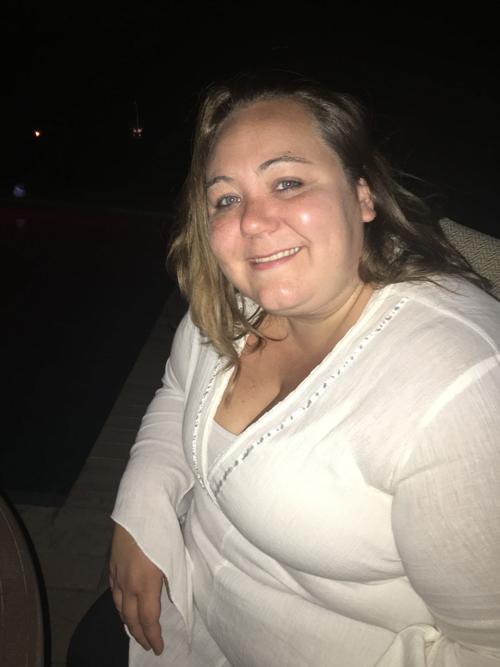 Amber Marie Opp, 34, of Grand Island passed away on Monday, Oct. 1, 2019.
Memorial services will be 11 a.m. Monday, Oct. 7, at Apfel Funeral Home in Grand Island with Ervin Opp officiating. A luncheon will follow at the American Legion in Wood River.
Visitation will be held from 4 to 7 p.m. Sunday at Apfel Funeral Home.
Amber was born on May 14, 1985, in Grand Island at St. Francis Medical Center to Lisa (Leonard) Opp and Robert Ramirez. She graduated from Wood River Rural High School with the Class of 2004. She was last employed by Rochester Armored Car.
Amber truly lived life to the fullest through simple pleasures. She loved spending her time on the weekends going to the horse races, golfing, fishing and spending time with her family and friends. Amber treasured spending time with her daughter, Braelyn. She had an infectious laugh, smile and personality that would light up any room. She made friends with strangers everywhere she went.
Amber is survived by her daughter, Braelyn; special friend, Bridget Lewandowski; Aaron (Jana and Alana) Leonard of El Cajon, Calif., Tiffany Leonard of Grand Island, Michael Leonard of Wood River, Angie Novak of Grand Island, Erhard "EJ" Opp of Wood River, Mavis Reiter of Wood River, Deena Ramirez of Grand Island, Kelsey Hunt of Omaha, Tyler Maguire of Omaha, Sam Hays of Council Bluffs; and many aunts, uncles, cousins and nieces.
Obituaries Newsletter
Sign up to get the most recent local obituaries delivered to your inbox.