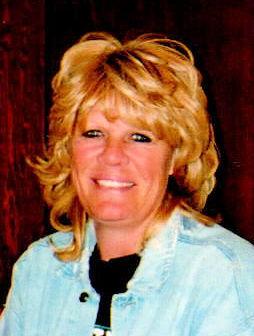 ASHTON — Ava A. Bratten, 61, of Ashton died Monday, Sept. 7, 2020, near Ashton, as a result of a motorcycle accident.
Cremation has been taken place and a celebration of life service will be scheduled at a later date.
Memorials are suggested to the Bratten family at P.O. Box 62, Ashton, NE. Higgins Funeral Home in Loup City is in charge of arrangements.
Ava was born Nov. 11, 1958, to Leroy and Beverly (Miller) Landers in Long Beach, Calif. She grew up all over the United States until her dad got out of the U.S. Navy and they settled in Palmer. Ava married Matt Bratten on July 20, 2007. They lived in Ashton with their three fur babies and one special snake, Roxy.
Ava enjoyed spending her free time with Matt riding motorcycles. Ava had a strong faith in God and taught Sunday school when her children were younger. Ava worked on her dairy farm and hauled hay for many years, until she got her CDL and started trucking. She then started to run her own pallet business for 15 years.
Ava enjoyed coffee with friends and family, hunting, fishing, mushroom hunting, gardening and canning. She also collected guitars and elephants. Ava had a deep connection to all living creatures, especially her four-legged creatures — all of them had a name. Ava was a hard-working woman who put her heart and soul into everything she did. Anyone that knew Ava knew she was a force to be reckoned with. To know her was to love her.
Survivors include her husband, Matt Bratten, of Ashton; her mother, Beverly Landers, of Loup City; a son and daughter-in-law, Max and Holly Miller of Elba; a daughter and son-in-law, Emily and Jeremy Rasmussen of St. Paul; three grandchildren; two brothers and sisters-in-law, Bruce and Ginny Landers of Grand Island and Leonard and Vicky Landers of Loup City; three sisters, Diana Markvicka of St. Paul, Kim Neeman of Ashton and Becky Hightower of Loup City; numerous nieces, nephews and great-nieces and greate-nephews; and her best friend, Barb Kosmicki.
Ava was preceded in death by her father, LeRoy Landers; a brother-in-law, Mike Markvicka; and a great-nephew, Braxton Landers.
Obituaries Newsletter
Sign up to get the most recent local obituaries delivered to your inbox.