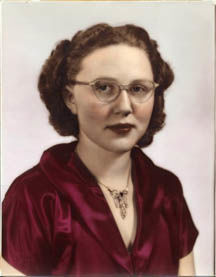 OMAHA — Beverly Grayce (Sickels-McCormack) Coker, 85, of Omaha, formerly of Grand Island, was born Feb. 17, 1933, in Payette, Idaho, and passed away on Aug. 26, 2018, in Omaha.
Memorial service will be at 12:30 p.m. on Saturday at Beautiful Savior Lutheran Church, 7706 S. 96th St, La Vista. Memorials are suggested to the Arthritis Foundation.
She is survived by a son, DuWayne McCormack (Patricia); grandchildren, Jason (Sabrina) McCormack, Shane (Bethany) McCormack, Stacy (Kevin Scott) McCormack and Justin (Shanna) McCormack; nine great-grandchildren; a brother, Carlyn (Shirley) Nauman of Springfield, Mo.; and a special cousin, Patricia Oswald of Aurora.
She was preceded in death by her parents, Carl and Martha Nauman (Dolloff) and Ralph Sickels, and a sister, Judy (Sickels) Norton.