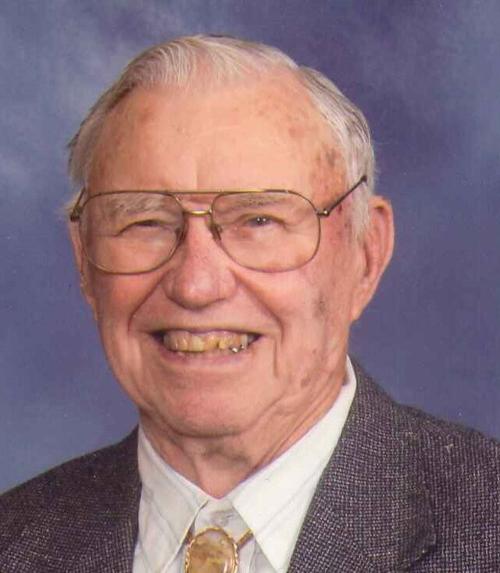 RAVENNA — Eugene Edward Waskowiak, 84, of Ravenna died on Thursday, May 23, 2019, at Seneca Sunrise Assisted Living in Ravenna.
The Funeral Mass will be at 10:30 a.m. Wednesday at Our Lady of Lourdes Catholic Church in Ravenna, with internment in Mount Calvary Cemetery at Ravenna.
Visitation is scheduled from 5 to 7 p.m. Tuesday at the church, followed by a Rosary service at 7. Rasmussen Funeral Home in Ravenna is assisting the family.
He was born Sept. 1, 1934, at the farm north of Ashton to his parents, Edward and Frances Waskowiak. His parents rented and moved quite often when he was growing up until they bought a farm near Litchfield while he was in high school. Eugene enjoyed his time working with horses doing farm work and especially enjoyed watching draft horses later in life. Eugene graduated from Loup City High School in 1953.
Eugene went to work in Omaha after graduation, learning the plumbing trade. He met the love of his life, Marianne Lockhorn, at a dance. They were married Aug. 30, 1958, at Our Lady of Lourdes Catholic Church in Ravenna. Their first child, Denise, was born in Omaha. After two years, Marianne wanted to leave the "big city" of Omaha and found Eugene a job in Cozad. Eugene was honorably discharged from the United States Army Corps on Dec. 8, 1961 as a Specialist Five (E5), Heavy Vehicle Driver TC-USAR. While living in Cozad for six years, their family grew to include Eldon, Lynette, and Janelle. They moved to Ravenna, where the final three children, Randall, Harlan and Cynthia, were born.
Eugene bought a trucking business in 1966 and named it Gene's Transfer. He would drive to Grand Island every day, load up at many different docks and haul freight back to Ravenna and neighboring communities. He did this for 28 years, including hauling supplies for two different schools being built at that time, before retiring in 1994. During this time, he also had bought a farm from his mother and raised cattle on the side. His greatest joy was when he retired from trucking and could raise cattle full time. Eugene spent much of his time during retirement doing woodworking, making many gifts for various family and friends, especially Christmas gifts.
Eugene always supported his family with the Catholic Faith and was an active member of the Our Lady of Lourdes Catholic Church his whole life and part of the Holy Name Society. He enjoyed many outdoor activities, going camping, helping the family with 4-H, and watching his children and grandchildren at many sporting events. Eugene was part of a bowling team at the Sports Bowl for many years, and also enjoyed dancing with Marianne to polkas, waltzes and square dancing. He loved to play cards with whomever would be willing, especially pitch and pinochle.
Eugene is survived by his seven children: Denise (Bruce) Rathman, Eldon (Debora) Waskowiak, Lynette (Gregory) Gibbs, Janelle (Thomas) Fennessy, Randall (Natalie) Waskowiak, Father Harlan Waskowiak and Cynthia (Grant) Holthaus; 29 grandchildren: Sarah [Gibbs] (Brian) Birkby, Benjamin Gibbs, Abigail Gibbs, Matthew (Meagan) Gibbs, John (Kerri) Gibbs, Mark Gibbs (fiancé, Jen Rew), Andrew Gibbs, Nathan Gibbs, Jacob Gibbs, Wade (Caitlin) Rathman, Melinda [Rathman] (Todd) Vlieger, Jennifer [Rathman] (Spencer) Zysset, Austin Rathman, Clark (Lauren) Rathman, Justin Waskowiak, Wyatt Waskowiak, Micah Waskowiak (fiancé, Stephanie Hansen), Erick Waskowiak (fiancé, Mikayla Mace), Nicholas Waskowiak, Madeline Waskowiak, Ashley Waskowiak, Hannah Fennessy, Margaret Fennessy, Luke Fennessy, Danielle Fennessy, Mary Fennessy, Nolan Fennessy, Lauren Waskowiak, and Kara Waskowiak; 10 great-grandchildren, Aiden Birkby, Blake Birkby, Connor Birkby; Logan Gibbs, Emma Gibbs, Lyam Rathman, Tate Vlieger, Lily Zysset, Carl Zysset and Clara Zysset; sisters, Dort Heisner and Rose (Marty) Troth; brothers, Al Waskowiak and Larry Waskowiak; sisters-in-law, Imelda (Claudie) Gressley, Bernadette Lauby and Liz Lockhorn; and brother-in-law, Cletus (Royetta) Lockhorn.
He was preceded in death by his spouse, Marianne (Lockhorn) Waskowiak; parents, Edward and Frances (Schachta) Waskowiak; brothers-in-law, Darrel Heisner, Brendon Lockhorn and Gene Lauby; sister-in-law, Karen Waskowiak; and stepfather, Frank Davis.
Memorials to the family to be determined at a later date.