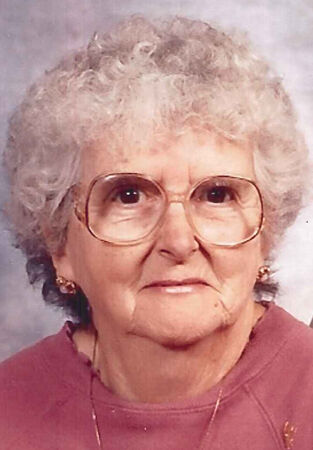 Genevieve M. Fraser, 97, of Grand Island, formerly of Litchfield, died Sunday, Sept. 13, 2020, at Tiffany Square in Grand Island.
Private services will be held at 10:30 a.m. Wednesday, Sept. 16, at St. Gabriel's Catholic Church in Hazard, with the Rev. Richard Piontkowski officiating.
Mrs. Fraser was born on Jan. 25, 1923, in (DaleValley) Merna, to Delia (Kalin) and Edward Sweeney. Genevieve graduated from Merna High School in 1943.
She married Raymond Fraser on Aug. 25, 1951, in Milwaukee, Wis., where they lived until moving to Litchfield in 1982.
Genevieve loved her family, neighbors, flowers, and her garden. She was especially fond of dogs. She was a good Christian lady and a friend to all who knew her. She was a member of St. Gabriel's Altar Society and the American Legion Auxiliary.
She was fortunate enough to have Ed and Jan Kirkpatrick and Jim and Joyce Hall as her caretakers the last several years of her life.
Survivors of her family are sister-in-law, Mary Lou Sweeney of Grand Island; and nieces and nephews.
She was preceded in death by her husband, Raymond Fraser; her parents; five brothers and two sisters.
Memorials can be sent to the Litchfield Fire and Rescue or St. Jude's Children's Hospital.
Obituaries Newsletter
Sign up to get the most recent local obituaries delivered to your inbox.