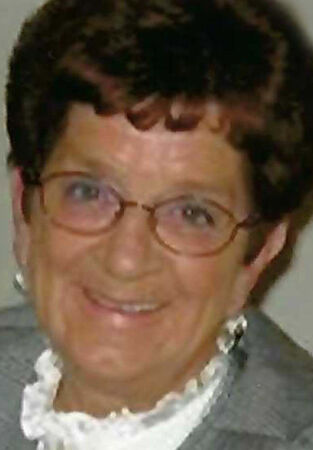 ERICSON — Iris R. "Toni" Patrick, 86, of Ericson passed away Tuesday, Sept. 15, 2020, at Brookefield Park in St. Paul.
Due to Covid-19 a celebration of life will be held at a later date. Inurnment will be in the Ord City Cemetery. Memorials are suggested to the Ericson United Methodist Church. Condolences may be sent to Scott Patrick at 49426 Highway 91, Ericson, NE 68637. Ord Memorial Chapel is in charge of arrangements.
Toni was born Dec. 28, 1933, at Big Fork, Minn. to Walter and Dorothy (Vail) Sitz. She was born the sixth in her family of 16 children.
On June 14, 1952, Toni was united in marriage to Paul Patrick at Ord. The couple lived on the Patrick home place west of Ericson for a short time before moving to Montana, where Paul worked in the mines. Returning to Nebraska, Toni and Paul purchased the grocery store in Ericson, which Toni operated from 1964 to 1992.
Toni and Paul were involved with the start of the Ericson 4th of July Kids Rodeo which they ran for many years. Toni was a member of the Ericson United Methodist Church. Toni's family was her biggest joy in life. She will be missed immensely.
Survivors include a son and daughter-in-law, Scott and Sue Patrick of Ericson; grandchildren, Sally and Jason Fedon of Glenmoore, Pa; Paul Mitchell Patrick and Carl Baysinger of Columbia, Mo., and Cole Patrick of Ericson; great-grandchildren, Caleb and Logan Fedon and Colten and Keelin Patrick; three sisters, Amber Kaczor and Penny Petersen both of Big Fork, Minn., and Hope Perkins of Minneapolis; four brothers and sisters-in-law, Fred and Pat Sitz of Schaumburg, Ill., Mike and Sherry Sitz of Big Fork, Minn., Bruce and Bonnie Sitz and John Sitz all of Minneapolis; a brother-in-law, Kenneth "Bud" Patrick, of Asheboro, N.C; and many nieces, nephews and other relatives.
She was preceded in death by her parents; her husband, Paul; parents-in-law, Cleo and Fay Patrick; two infant sons, Gary Dean and Edward Allen; eight siblings; and nine of Paul's siblings.
Obituaries Newsletter
Sign up to get the most recent local obituaries delivered to your inbox.