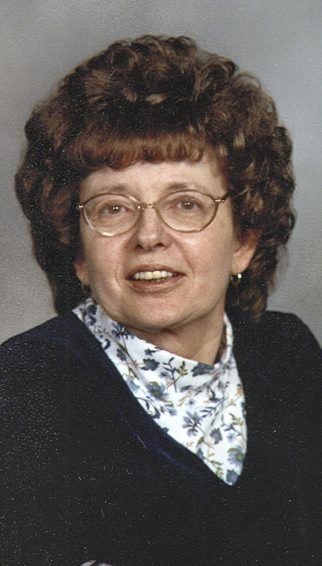 Jan Marshall, 70, of Grand Island died Sunday, March 1, 2015, at home with her loving husband and family at her side.
Services will be at 10:30 a.m. Thursday at Trinity Lutheran Church. A family prayer service will be at 10:15 a.m. The Revs. Adam Snoberger and Timothy Marshall will officiate. Burial will be in the Grand Island Cemetery.
Visitation will be from 4 to 7 p.m. Wednesday at All Faiths Funeral Home.
Mrs. Marshall was born Oct. 1, 1944, at Columbus, Miss., the daughter of John and Lola (Young) Martindale.
Survivors include her husband of 52 years, Dr. Larry Marshall; children, Traci (Billy) Fleischer of Davenport, Iowa, John (Nadia) Marshall of San Diego, Calif, Joey Marshall of Kearney and Timothy (Sunny) Marshall of St. Paul, Minn.; sister, Jaci (Jim) Nore of Hastings; grandchildren, Dennis Wilkinson, Brandi Wilkinson, Natasha Rosas, Dereck Rosas, Larry Marshall, Alex Marshall, Austin Marshall and Allison Marshall, Abigail Marshall and Hannah Marshall and four great-grandchildren.
She is preceded in death by her parents and a sister, Jeannie Wandfluh.
Jan graduated from Kearney High School and attended Kearney State College. She was united in marriage to Larry Marshall on Jan. 26, 1963. They lived in Omaha, Kansas City, Jacksonville, Fla., and moved to Grand Island in 1974.
Jan was an avid reader and loved being a devoted wife, mother and grandma. She was a member of Trinity Lutheran Church.
Memorials are suggested to Trinity Lutheran School or Heartland Lutheran High School.