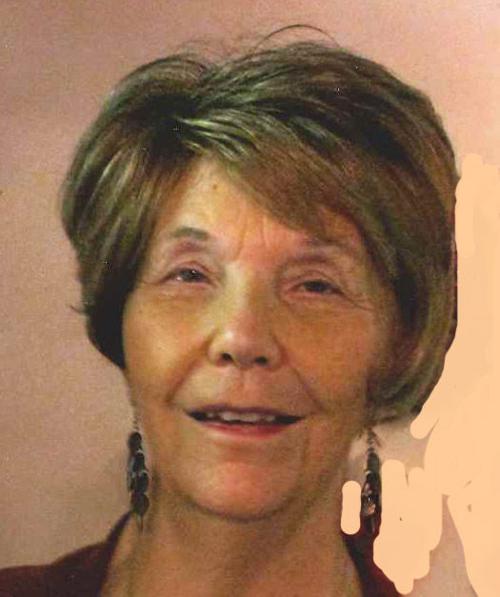 Marilyn E. Houghton, 70, of Grand Island died Friday, Feb. 17, 2017, at CHI Health St. Francis surrounded by her family. A celebration of Marilyn's life will be at 1 p.m. Wednesday at Curran Funeral Chapel. The Rev. Jim Garfield will officiate. Private family inurnment will be in the Grand Island City Cemetery. The family will greet friends from 4 to 7 p.m. Tuesday at Curran Funeral Chapel. Online condolences may be given and her video tribute viewed at www.curranfuneralchapel.com under Marilyn's obituary.
Marilyn was born Oct. 31, 1946, at Sterling, Colo. She was the daughter of Willis and Eleanor (Anderson) Crowell.
Survivors of her immediate family include her husband of 52 years, Gary Houghton of Grand Island; a daughter, Kim Ewoldt of Alda; a son and daughter-in-law, Kurt and Tracy Houghton of Chapman; a brother, Danny Crowell of Merino, Colo.; and sisters, Cindy Chesterman of Akron, Colo., and Karen Petersen of Loveland, Colo.
Others left to cherish her memory include her grandchildren, Bryan, Kaden, Cooper, Matt, Michelle, Danielle, Elizabeth, Arianna and Michael; her great-grandchildren, Braylee, Brayden and Bennett; and numerous nieces and nephews.
Marilyn grew up in Sterling, graduating from Sterling High School in 1964. She married Gary D. Houghton on Sept. 11, 1964, at Sterling. They lived in Merino. Marilyn was a homemaker caring for her children while Gary was a jockey/gate crew/valet/trainer of thoroughbred horses on the thoroughbred horse racing circuit in Colorado. In 1984 they began racing in Nebraska, making Grand Island their permanent home in 2002. Marilyn worked on the backside for G.I. Farm Supply. In 1996 she began her 18-year career as a secretary in the Nebraska Racing Office.
Marilyn treasured her family dearly and especially loved following her grandchildren, great-grandchildren, nieces and nephews' school and sporting events.
She was a member of the Chapman Methodist Church and enjoyed attending Bible study classes.
She was preceded in death by her parents; a daughter, Kelley Press; brothers, Dale, Duane and Ricky; sister, Dorothy; and a niece, Baylee.
In lieu of flowers, memorials may be given in Marilyn's name to be designated at a later date.
Obituaries Newsletter
Sign up to get the most recent local obituaries delivered to your inbox.