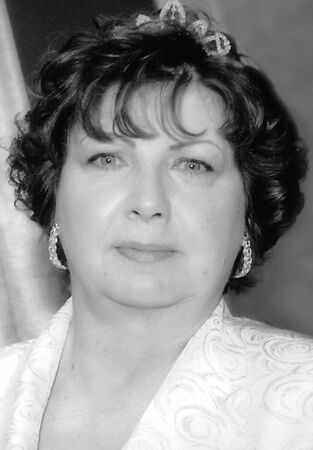 ALBION — Mary E. Nolan, 68, of Albion passed away Sunday, Oct. 11, 2020, at her home.
A celebration of Mary's life with be held from noon to 5 p.m. Friday, Oct. 23, at the Cardinal Inn Event Center in Albion.
A private family service will be held, with inurnment at Grandview Cemetery in Spalding.
Mary Evonne Nolan, daughter of Bernard Delbert and Marion Alice (Bartlett) Anson, was born Jan. 12, 1952, at St. Francis Hospital in Grand Island. She was baptized and confirmed at St. Andrews Church in Spalding. She grew up in the Spalding area with her parents, two brothers, Art and Joe, and sister, Leslie. She attended elementary school at Rural districts 38 and 55, and graduated from Spalding High School with the Class of 1970.
On Jan. 26, 1972, Mary was united in marriage to Robert J. Nolan at the courthouse in Yankton, S.D. They were blessed with two sons: Michael and Brian. They lived various places until finding their permanent home in Albion, where Mary worked as bookkeeper for Nolan Motors. Later she worked as bookkeeper for Boone County Concrete, where she worked alongside her husband for over 30 years.
Mary was a lifelong member of St. Andrews Church in Spalding until it closed in 2014. She was a hard worker and took great pride in her work and community through her business at Boone County Concrete. She enjoyed being a grandmother to her grandchildren and loved socializing and being with her friends.
She is survived by her husband, Bob, of Albion; two sons, Michael (Shane) Nolan of Seward, Brian (Mamie) Nolan of Albion; nine grandchildren, Tiger, Devin, Kira, Rory, Zander and Ian Nolan of Seward, Brianna Nolan of Fullerton, and Emery and Evonne Nolan of Albion; sister, Leslie (Jim) Kelsay of Grand Island; two brothers, Joe Anson of Spalding, Art Anson of Grand Island; brother-in-law, David (Vickie) Nolan of Red Cloud; sister-in-law, Linda (Larry) Molt of St. Edward; along with aunts, uncles, nieces, nephews, cousins, other relatives and many, many friends.
Mary was preceded in death by her parents; parents-in-law, Keith and Eleanor Nolan; sisters-in-law, Sally Patzel and Teri Richards; brothers-in-law, Jim Nolan and Daniel Nolan; and nephew, David Steele.
Memorials are suggested to the family for later designation.
Obituaries Newsletter
Sign up to get the most recent local obituaries delivered to your inbox.