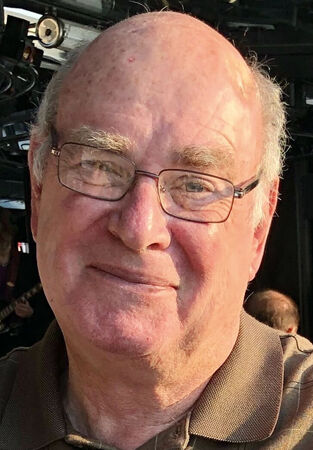 COLORADO SPRINGS, Colo. — Richard Alan Johnson, 73, passed away peacefully on Sept. 21, 2020, after a courageous two-year battle with cancer.
Dick was born in Grand Island on Jan. 25, 1947, to James and Lucille Johnson, the eldest son of four children.
He was an avid athlete, participating in football, track, and baseball throughout his school years. He attended Midland Lutheran College on an athletic scholarship and played both football and baseball, graduating in 1971 with a Bachelor of Arts in Business Administration and a teaching endorsement for Business Education.
From 1971 to 1977 Dick taught business education classes in both Dix, where he coached football, baseball and track, and Pine Bluffs, Wyo. He then attended the University of Wyoming to pursue a Master of Science in Business Computer Education ('83). While at UW he met and married his wife, Beverly.
Together they moved to Riverton, Wyo., where Dick started a computer program for the Vocational Career Center at Riverton High School. He also taught courses for a local community college and earned another Master of Science in Computer Education from Leslie College. In 1988, Dick and Beverly moved to Colorado Springs, Colo., where he served as the head of the Computer and Electronics Departments at Denver Technical College before joining Colorado Springs School District 11 as the Director of Information Services, a position he held until his retirement in 2006.
Dick loved lighthouses, visiting all American lighthouses on the west and southern coasts, the Great Lakes, and those on the eastern shore as far north as Massachusetts. He also visited many of those located on Ireland's Wild Atlantic Way, and all the lighthouses in Iceland, which he documented in several articles for Lighthouse Magazine.
In addition to his love for lighthouses, Dick enjoyed road trips, carpentry, classical and contemporary music, and was a passionate advocate for animals. He loved unconditionally, and was loved unconditionally by, his pets throughout his life. Dick's sense of humor, creativity, and commitment to excellence will be missed by all those who were fortunate to know him.
He is survived by his wife of 37 years, Beverly Johnson; children, Shawn (Leah) Johnson, Russell (Sian) Ashenden, Brandy (Dan) Bertram; grandchildren, Natalya Johnson, Shawn Johnson, Robynn Ashenden; siblings, Dana Keck, Debi Johnson, Douglas Johnson; and many loved nieces and nephews.
Gifts in memory can be made to Big Dogs Huge Paws (bigdogshugepaws.com) or the Prostate Cancer Foundation (pcf.org).
Obituaries Newsletter
Sign up to get the most recent local obituaries delivered to your inbox.