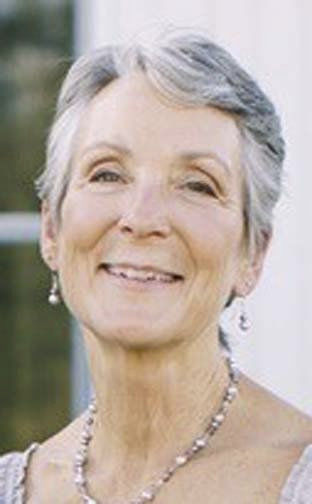 MIDWAY, Utah — With profound sadness we say goodbye to Sarah, loving and devoted mother and friend to all whose lives she touched. Sarah left us peacefully in her home on Feb. 8, 2020, at age 60, surrounded by her family, after a courageous 3-month battle with glioblastoma. Her strength and positivity in dealing with this devastating diagnosis were remarkable. Her motto became "today is always the best day."
To honor Sarah as she would have liked, a celebration of her life will be held in the spring or summer, with details to be announced at a later date. In lieu of sending flowers, please plant them in her honor.
Born in Pittsburgh, Pennsylvania, to William J. McChesney Jr. and Susan B. McChesney "Sue and Jay," she was the youngest child of four. She grew up spending summers at the family home in Rensselaerville, New York, and she continued the tradition by taking her children there all through her life. It is a place she held especially close to her heart.
She was the first of her family to move out west, where she attended the University of Utah and graduated Magna Cum Laude in French. In 1980, she moved to Midway and found her forever home. Sarah loved that little town and became an integral part of its fabric. Throughout the years she touched countless lives and contributed to the community in so many ways, they are impossible to list. Everyone who knew her, loved her.
Sarah had a vibrant spirit and loved to dance. She could be found near the stage at every concert in the park. She relished the time spent outdoors and took a walk or run almost every morning, always with her dogs by her side. She took pride in her garden and particularly loved sunflowers. Nothing made her happier than spending time with her family and friends. She was a natural entertainer and always gathered a circle of love around her. She seemingly did everything with ease, grace and style. Most of all, she lived her life always striving for peace.
She leaves her husband, Randall Kutschkau; mother, Susan B. McChesney; daughter, Amanda MacIsaac Riccio (Tony); son, Matthew MacIsaac; granddaughter, Scotland Sue MacIsaac; brothers, Peter McChesney (Kristin), William McChesney III (Cynthia); sister, Lea McChesney (Chris Burnett); stepdaughter, Kristi Medley (Andrew); stepson, Kevin Kutschkau (Kris); and her nieces and nephews.
She has joined her father, William J. McChesney Jr.
Each morning, Sarah greeted Mt. Timpanogos with an affirmation of gratitude. She believed that the mountain watched over her. Her final wish was to rest there.
Obituaries Newsletter
Sign up to get the most recent local obituaries delivered to your inbox.