In reading obituaries, we learn about the games people play.
Around here, people love a good game of pitch.
Isidore N. "Diz" Grudzinski "loved playing cards for fun, namely Ten Point Pitch, and was never afraid to shoot the moon, whether he had the cards to do it or not (he relied upon his partners for help)," said the obituary for the Grand Island man, who passed away last year at the age of 89.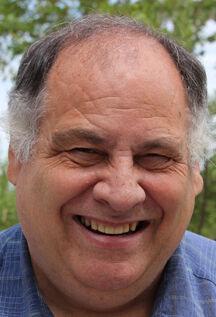 Many fearless card players aren't afraid to shoot the moon, whatever that means.
Central Nebraska seems to be a hotbed of pitch. When I lived in eastern Nebraska for 12 years, the game never came up.
Around here, people also play a game called sheepshead. Others play bridge and rummy.
When Marlene Fuller moved to Phoenix in 1984, she "quickly discovered the thrill of duplicate bridge." She died in 2017 at 84.
At one time, Shirley Sorensen was a member of nine card groups. The Grand Island woman was 84 when she passed away last year.
Old people aren't as gentle as you think. Many are highly competitive.
Irene Colfack of Grand Island, who died at 90 last year, loved to play "cutthroat" double-deck pinochle with members of her family.
When playing games, some grandparents don't let the kids win.
Gladys Patton of Fullerton "loved all her grandchildren, especially playing games — she could beat just about everyone at Scrabble."
Everett McDowell of Grand Island "played a mean game of pitch and loved playing Risk with his grandkids, but his real competitive spirit showed while playing mini golf." McDowell, 88, passed away last year.
"Always a fierce competitor, he found great pleasure in winning at any activity," said the obituary for Dr. Stanley Nabity of Grand Island, who was 95 when he died in March.
Some grandparents don't play by the rules.
Among Norma Rae Husmann's delights were cheating at Spoons with her grandkids. The Chapman woman left them last year at 87.
Others, such as Loretta Hulinsky, taught family and friends important life lessons. "Maybe most importantly, she taught how important O-75 is on a bingo card." The Ashton woman died last year at 85.
In addition to bingo, many people enjoy their retirement years with keno, pickle cards and scratch-off tickets.
Some people play more creative games.
Dorothy Sigler of Ravenna "was famous in her neighborhood for hosting bubble gum blowing contests, which she usually won." She passed away in 2020 at 94.
Many folks visit casinos occasionally.
Like many people, Marlene Thelen "was never far from the blackjack table." The former teacher was 69 when she died in 2019.
Ken Clement and his wife, Charlene, "always looked forward to their trips to Michigan and Colorado, and always made a couple of stops along the way to put a few coins in the slot machine." The Ord resident was 87 when he died in 2019.
Playing cards brought joy to Alvin Bauer of Hazard. "He might have played a game from time to time. He also knew his way to Council Bluffs, Iowa, and might have been seen at the boats."
Some people find time with slot machines relaxing.
In Sandi Warren's later years, "she became an avid spades and Words With Friends player on her tablet. You could typically find her with that in hand while she was agreeing with the fine folks on Fox News. And if she wasn't there, she would be out front visiting with anyone that walked by." The O'Neill native died at 69 in 2020.
Other popular pastimes include watching squirrels and feeding birds. Other people look for good garage sales.
After a busy day, many people sit down to enjoy "Jeopardy," "Wheel of Fortune" or an old Western.
Some old-timers like to do so with a cold beverage in hand. They've earned it.