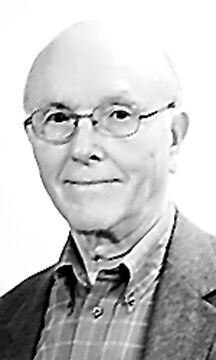 We are into the seventh month of the pandemic of the coronavirus. It is weighing heavily upon all of us, but especially upon the elderly, the poor, our "frontline" medical workers, and all those who keep vital services going for the public.
No doubt, the words of the Psalmist are being repeated afresh: "How long, O Lord, how long?" They may take the form of — "When will this be over?" or "When will things get back to normal?" or "O, how I long for 'the good old days'." The truth is that "the good old days," i.e., what made them so, are, to a large extent, the root cause of the crisis we are facing. "Back to normal" may never happen.
Bill McKibben, founder of the environmental group 350.org, put it this way:
"… this pandemic is just one crisis within a much larger one: the reaction of the natural world to the demands placed upon it by a species making unprecedented demands." I note that he puts this in the present tense. We continue to make unhealthy demands on the natural world, and we have ignored the warning signs and forged ahead ravaging Mother Earth with our greedy, lascivious demands for MORE, MORE, MORE."
Now, our dear Mother Earth is seriously ill. Her symptoms are manifest in the increased violence and frequency of hurricanes and inland storms, rising sea levels, plus increased frequency and intensity of forest fires as close as our neighboring state Colorado. Yet, many still live in denial. It's as if we want to believe Mother Earth is inexhaustible, able to withstand anything we human creatures can demand of her.
Our demand for a growing economy and prosperity at any cost has so destabilized earth's atmosphere that we've set in motion a torrent of negative effects that are going to prevent any return to "normal" in our lifetime. I agonize for my children, grandchildren and great-grandchildren. They are being forced to live with ongoing instability and one crisis after another for the rest of their lives. Our negligence, our blindness and, yes, our stupidity, has placed upon them a burden that is unforgivable.
While deep down I believe we humans have been gifted with the creativity to help remake this wounded earth, I must admit that I am a bit skeptical that we have the will to make the sacrifices needed to create a living order. Our creator is an expert at bringing "order out of chaos," and surely longs to show us, his/her children, how to bring a healthy order out of overwhelming chaos. I wonder, though, whether we are too used to doing things our way to tune in to that eternal source of wisdom and creativity and follow.
It's as if a dark shadow has fallen across our nation and the world. Yet, I believe there is hope. I'm confident God stands within that "shadow" seeking to awaken and inspire us to see and pursue new possibilities. May we wisely seek our creator's guidance. It may not restore "the good old days," but may well bring about an even better existence for all life on earth.
The Rev. Del Roper is a retired United Methodist pastor living in Grand Island.
Concerned about COVID-19?
Sign up now to get the most recent coronavirus headlines and other important local and national news sent to your email inbox daily.