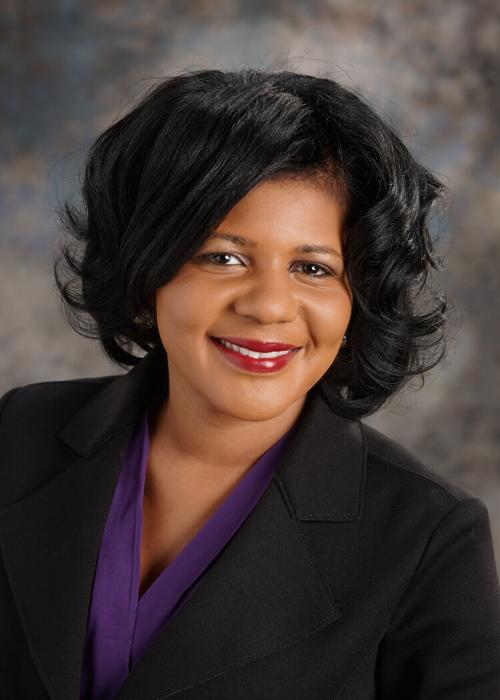 On Friday, with the help of the Central District Health Department (CDHD), we were able to administer the COVID-19 vaccine to every staff member of Grand Island Senior High School, the Indra House and the Success Academy who requested it.
Many of our teachers voiced immense gratitude for Friday's vaccination opportunity. One said that he was tired of waking up in the morning with a sore throat or aches and wondering if he had contracted the virus. We are also aware of staff members who are dealing with very complicated health matters. Some within our system are immunocompromised or have underlying health conditions. For many, their best hope for receiving the COVID-19 vaccine is through our program.
Recently, shockwaves were sent through the district when we heard of potential delays in the vaccine rollout that could result in educators waiting months for the opportunity. If remaining public schools staff were to wait that long for essential vaccines, it would pose a serious threat to the city of Grand Island, its educational infrastructure, and the community's economic well-being. As our region knows, parents need to work and children need an in-person educational experience.
Experts are warning that the COVID-19 variant that forced in-person schooling in the United Kingdom to shut its doors and go remote is a grave possibility here in the U.S. — possibly as soon as March. Growing evidence suggests this variant is 50% more transmissible and 30% more deadly. Spaces that were once deemed safe may no longer be. We don't want March 2021 to be a repeat of March 2020.
We are indebted to our board of education and our staff for its collective commitment to our students and to continuing education amidst a pandemic that has forced so many school districts around the country to close. Grand Island Public Schools has remained open since August with traditional, five-day school weeks. This is largely a result of the safety protocols we have implemented and refined. Our district has crafted numerous contingency plans for many considerations, including the rollout of the COVID-19 vaccine. GIPS developed mass-vaccination plans to deliver shots to all staff members in a single day and three additional contingency plans that follow strict safety protocols and would allow shots to be put into the arms of staff within short notice from CDHD or state authorities.
It was this flexibility that allowed our district to quickly mobilize and vaccinate every staff member at our district's largest school in a matter of hours and serve as a vaccination site for multiple schools, including Grand Island Northwest, Grand Island Central Catholic and Aurora High School.
Now is not the time to let up in our commitment to safety or to abandon the protocols that got us to this stage. We must stay the course for our staff, students and community members. GIPS stands in strong support of the "Do Right, Right Now" statewide campaign to stop the spread of COVID-19.
Continuity of learning is one of our district's top priorities and we strive to create a safe environment for our students to access in-person educational opportunities. It takes all of us banding together in these challenging times to create a safer present and future. This vaccine is a critical step in keeping our schools open.
GIPS will continue to advocate for staff at every turn. We thank CDHD Health Director Teresa Anderson and her team for their work to bring the vaccine to our staff members this week, and we will continue to do everything in our power to accommodate future vaccine distributions to all remaining staff members who signed up for our voluntary vaccination program.
By swiftly strategizing, pivoting and mobilizing together we were able to work with Anderson to provide the vaccine to the educational workforce. GIPS has approximately 1,000 staff members signed up to receive the vaccine.
"We are fortunate to have such a strong community collaboration," Anderson told KHGI this week. "We are deep in this pandemic and we have learned that we do our best work when we all work together. We are determined to keep our schools open through May and we will work with our school communities to make this a reality."
We know that we're better and stronger together. Keeping our schools open is crucial.
Together with medical staff, first responders, utility workers, homeless shelter staff, corrections staff and many other essential workers, GIPS has been on the front lines so that the necessities of life are secured.
Our public schools benefit the entire region, supporting food security and providing social and emotional assistance. GIPS ushers in the next generation of leaders in our state and workforce. But being in a pandemic comes with a cost. We don't yet fully understand the long-term impact that this pandemic will have on our teachers, custodians, nutritional service workers, administrators, principals and all staff members. But yet, we persist.
We continue to ask for our community's unwavering support as we implement safety protocols that will keep our students safe and our schools open.
We want to thank the greater Grand Island area for all of the much-needed support to continue staying in school during this trying time. When the school year started, we certainly didn't know that we would reach this point, but now is not the time to take our eyes off the goal, which is to remain in our Reimagine model through the end of the year. GIPS will continue to advocate for its staff to receive the COVID-19 vaccine so that we can keep our staff safe and our schools open.
We ask local and state officials to join with GIPS and find a way to deliver vaccinations to public education staff so that in-school learning can prevail.
Dr. Tawana Grover is superintendent of Grand Island Public Schools.