Bandits | Sports Bar | Grand Island NE
Home Of The Winning Half A Million Dollar Keno Ticket
| | |
| --- | --- |
| Sunday | |
| Monday | |
| Tuesday | |
| Wednesday | |
| Thursday | |
| Friday | |
| Saturday | |
Happy hours: Sunday: 12:00 pm - 6:00 pm Monday: All Day Tuesday: All Day
About Bandits | Sports Bar | Grand Island NE
Visit Bandits Sports Bar for the best pizza, wings & environment like no other
Bandits Sports Bar in Grand Island, NE is one of the finest drinking establishments with the best pizza, chicken wings & weekday specials you will find in the entire Great Plains. Bandits still remains a place that feels like more than a bar; it feels like a home-away-from-home. The current owners, Troy and Tim, achieved what many could not; they revealed the true identity of the legendary, "One-Armed Bandit". In honor of his generosity, one can order the famous Heath style wings at Bandits, named after the man whose identity was unknown for so long.
The history of the "One-Armed Bandit"
In the spring of 1888, a series of robberies took place in and around Hall County, Nebraska. The identity of the masked perpetrator has remained unknown but witnesses recall seeing one distinguishing mark; the perpetrator was missing an arm. "The One-Armed-Bandit," as he was labeled by the media and law enforcement, continued his daring raids well into the fall of 1888, eluding authorities and mystifying frontiers. Every now and then, a lump sum of cash would appear on the door step of local orphanages and churches. Legend has it was the work of none other than the modern day Robin Hood, better known as, "The One-Armed Bandit". As quickly as the raids began, they abruptly ended. The bandit vanished without a sign and was never heard from again. To this day, his whereabouts remain unknown. Some believed he was killed while others were adamant he moved to Bolivia, where mysteriously similar raids took place years later. Over the next century, the legend and stories about, "The One-Armed Bandit," grew and took on a life of their own. One thing is clear, "The One-Armed Bandit," will live on as a legend, as long as his story continues to be told.
Legend has it that, "The One-Armed Bandit," spawned a child and one of the descendants of that offspring is none other than Andrew Meier. In keeping with the spirit of generosity of his legendary kin, Mr. Meier opened a local watering hole in year 2004 and named it after the great unknown Robin Hood of central Nebraska.
Bandits Sports Bar Grand Island, NE "Home of the Winning Half Million Dollar Keno Ticket"
Accepts:

American Express

Cash

Check

Discover

MasterCard

Visa
Food Type

American, Pizza

Alcohol

Full Bar

Features

Daily Specials, Music, Television

Services

Take Out, Groups

Parking

Parking Lot

Attire

Casual
Is this your business?
Promote your business through our innovative Marketplace system! It's free to sign up!
Bandits Sports Bar Grand Island, NE "Home of the Winning Half Million Dollar Keno Ticket"
"Great place to watch any sports. Delicious wings and pizza, with a great atmosphere to have a few drinks with friends."
  - Jason Meister
"Love their pizza and wings. The servers and bartenders are always great, as are the owners. They also offer Keno and arcade games. There plenty of TVs to watch sports on here."
"Very comfy fun bar. It's our go to bar most of the time!"
"This is my go to bar! Great food, service and entertainment. The staff really gives you that "Everyone Knows Your Name" atmosphere!!"
"I really liked the laid-back atmosphere for Bandits and how even the owner will come by to ask if you want another drink. No pretentiousness, just a good ol' hangout."
"Cool place, decent wings, prices aren't bad, a lot of TVs cool place to watch a few games at one time."
"Love to meet friends for beers, pizza and wings at Bandits. Great Staff! Great Last night!"
  - Stephanie Brondel Bockman
"Nice Bar. Excellent wings. Ask for Heath style. They run wings through pizza oven after fryer so sauce cooks in. Incredible!!! Also serve legendary Grand Island Sax'z Pizza. Great place to watch games and meet friends. Crowd was business type people. Good happy hour prices. Smoker Friendly with GI's best beer garden."
Happy Hour Sunday-Friday, 4 - 6pm
$2.75 Pints/Bottles
$3.25 Mugs
Monday Night, 6 - 10pm
$2.00 Wells
$1.00 off Appetizers
Happy Hour ALL DAY!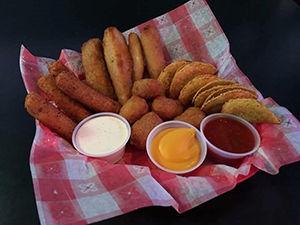 Tuesday Night
$4.99 Nachos
$8.00 Pitchers
Happy Hour ALL DAY!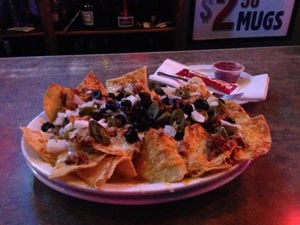 Wednesday Night, 6 - 10pm
$12.49 Combo Pizza
$10.99 1 or 2 Topping Pizza
Dine-in only
Thursday Night, 6 - 10pm
$1.00 Wings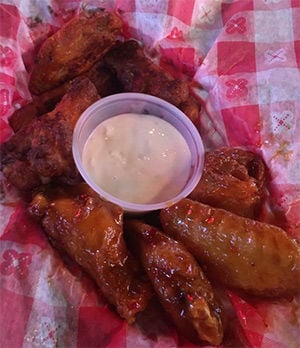 Friday Night
$3.00 Imports/Craft
$4.00 Jager/Cherry Bombs
Chefs Food Special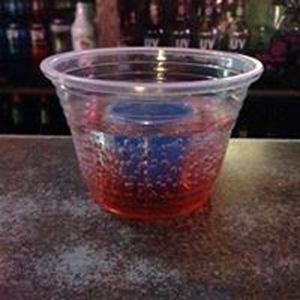 Saturday Special
Domestic Buckets, 6 for $18.00
$1.00 Wings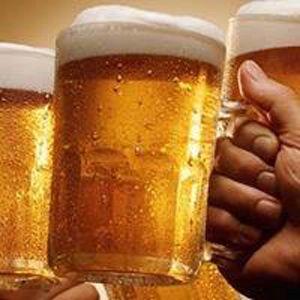 Sunday Special
Happy Hour Noon-6pm
Pizza, 12 Wings, and Pitcher $29.99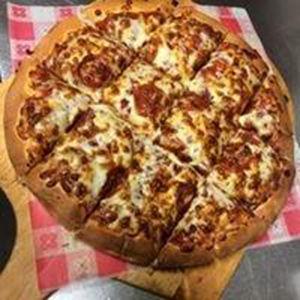 Bandits Home of the Best Wings in Grand Island, NE
It is not game day without Bandits wings. Great wings are a big part of American Culture, Bandits offers a variety of sauces to choose from.  These included sauces like BBQ, Sparky's; traditional buffalo, Bandits Style (Buffalo + BBQ), Garlic Parmesan, Carolina Reaper, Red Thai Chili, Naked Greek and Teriyaki. Bandits Sports Bar of Grand Island, NE brings together homemade, rich and flavorful taste that people from all over Nebraska crave. 
Bandits Sports Bar is located at 1016 N Diers Ave #118
Take Out Orders (308) 382-9333
Casual Atmosphere  · Groups Welcome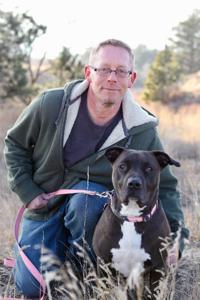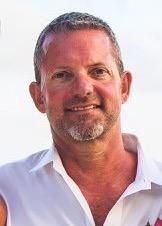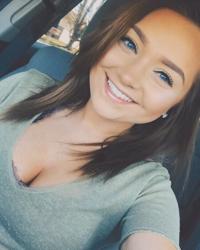 Bartender - Jill Lewandowski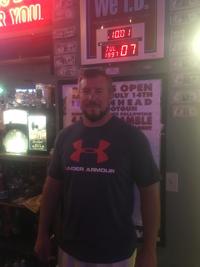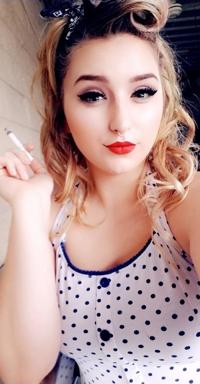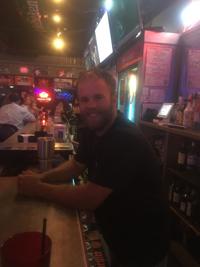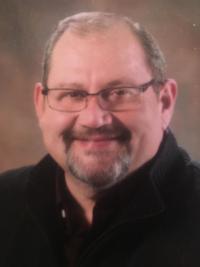 Bartender - Patrick Gasseling