Pure Aesthetic Medispa | Skin Care Specialist | Grand Island, NE
Spa services for Grand Island
| | |
| --- | --- |
| Sunday | Closed |
| Monday | |
| Tuesday | |
| Wednesday | |
| Thursday | |
| Friday | |
| Saturday | Closed |
Special hours: Open once a month only on Saturday from 9am-1pm
About Pure Aesthetic Medispa | Skin Care Specialist | Grand Island, NE
Pure Aesthetic Medispa of Grand Island makes sure that when you visit them, you are getting the best in skin care!
Located in Grand Island's Surgery/Imaging Center, Pure Medical Spa provides the best of both; spa-like customized treatments in a safe medical setting. It is our goal to provide clients with specific, customized treatments in a safe and relaxing environment. Our staff is dedicated to delivering the best, most effective treatment for you based on your individual needs and objectives. We offer an array of spa services! Facials, dermaplane, waxing, eyelash & brow tinting, hand & foot treatment, stress relief treatment and acne treatments are just a few of the services. Our office also provides cosmetic services that are designed to help give you the look and feel of the skin you want! We also carry variety of skincare products to customize a regimen for any skin type. Our aestheticians will custom design each treatment to fit your skincare needs. Stop in today look and feel your best!
Pure Aesthetic Medispa of Grand Island keeps you in mind when creating a custom skincare solution.
It is our goal to provide clients with specific, customized treatments in a safe and relaxing environment. Our aestheticians and skincare specialists are highly trained to help you develop a skincare regimen that addresses your concerns and includes the most effective products for your skin type. Our medical spa which is located in Grand Island's Surgery/Imaging Center offers some of the most exclusive and technologically advanced lines of skincare. An effective skincare routine should thoroughly cleanse, hydrate, and protect the skin. Our highly advanced skincare solutions can help restore and maintain your skin's healthy, youthful appearance. We offer a variety of services ranging from relaxing body treatments, fillers and botox, to fat reduction and skin tightening as well as more aggressive laser treatments. Contact us today to get that look and feel that you want!
Is this your business?
Promote your business through our innovative Marketplace system! It's free to sign up!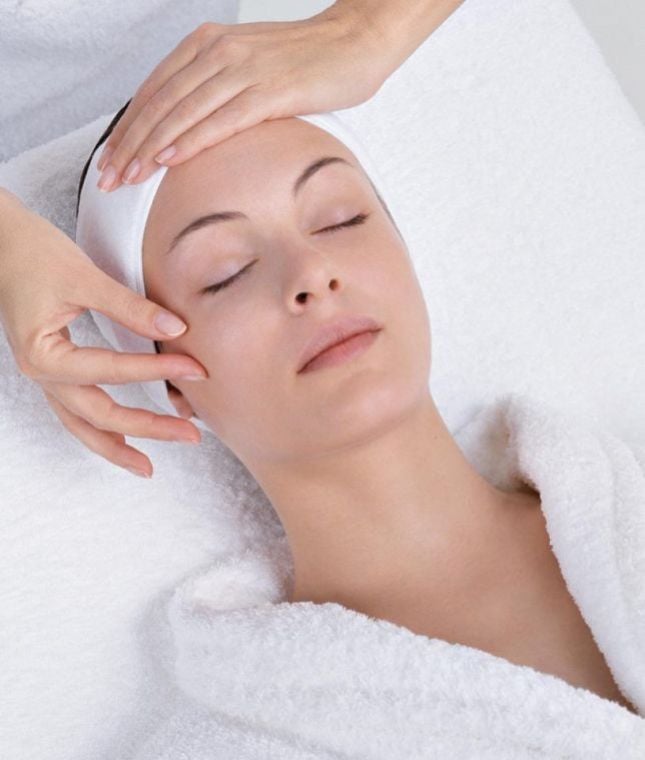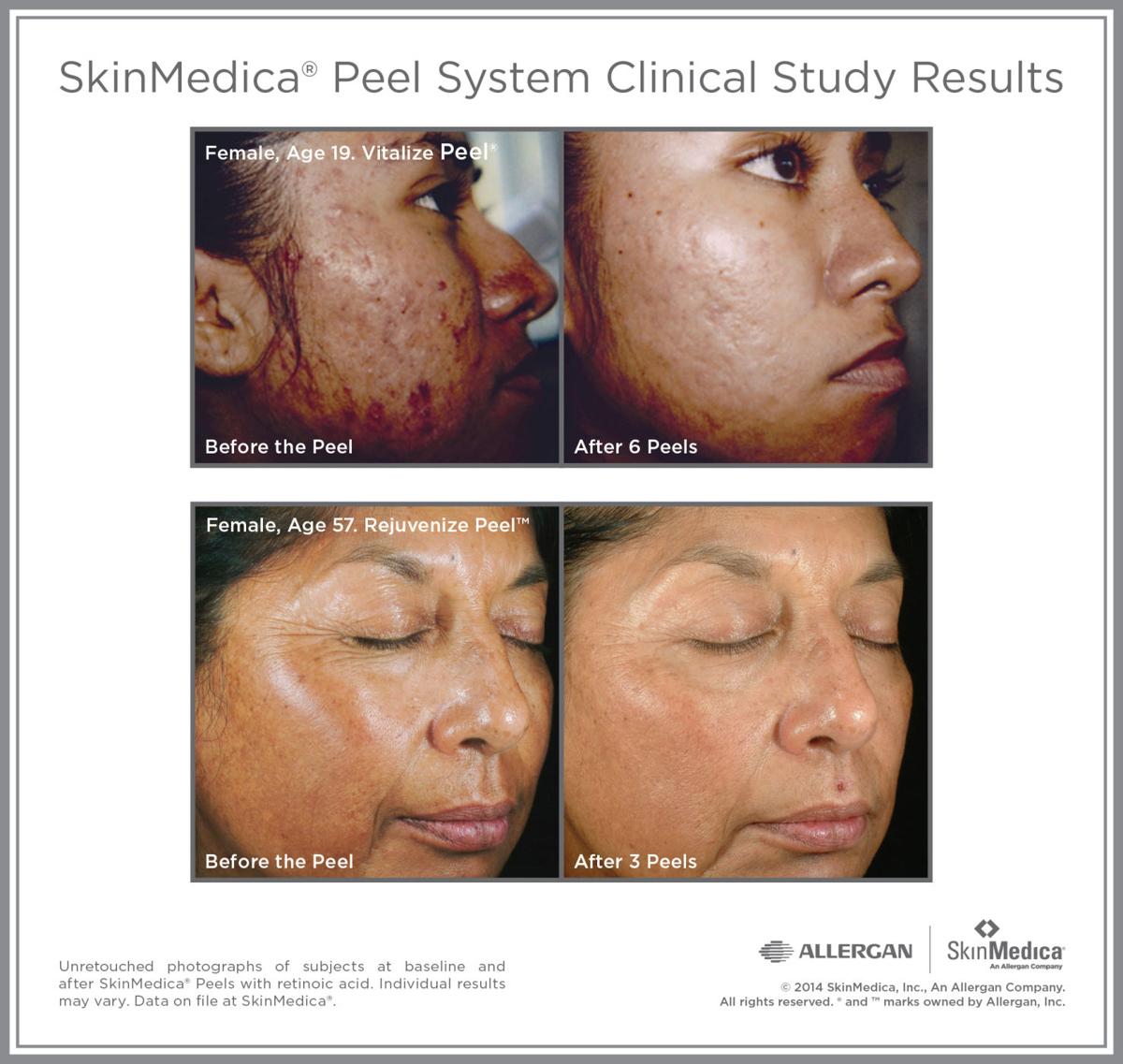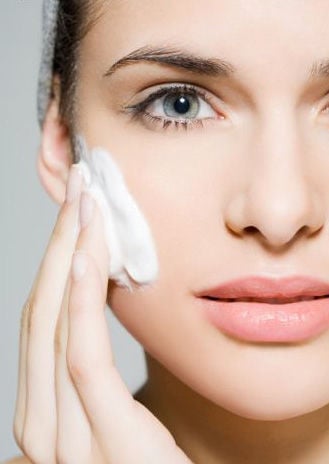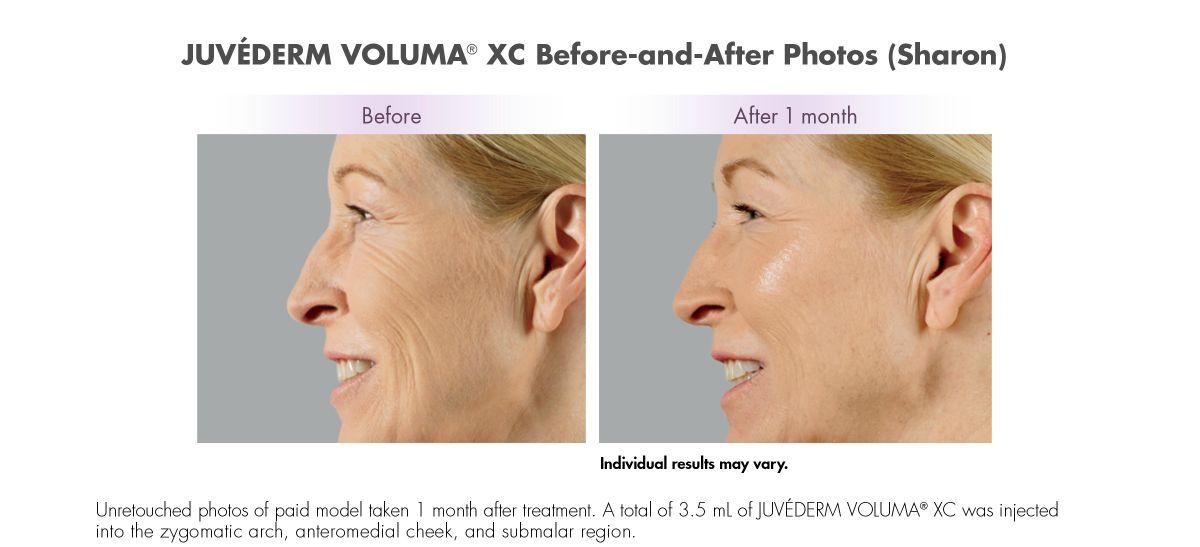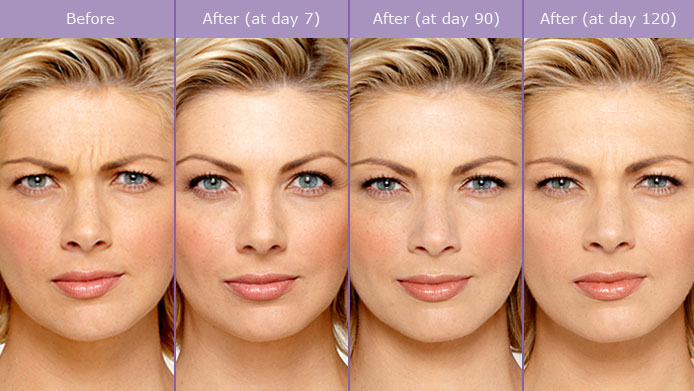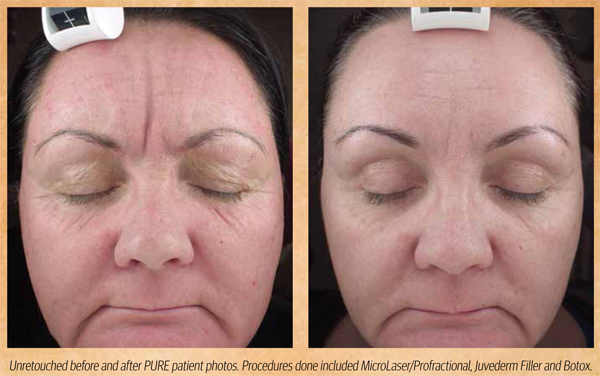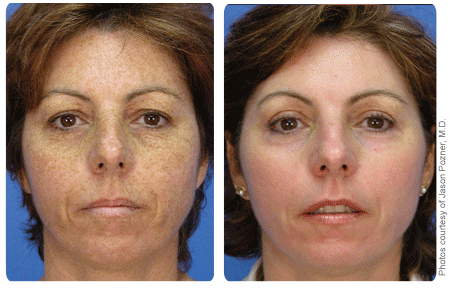 Medispa Procedures Offered:
Waxing
Dermaplaning
Continued improvements in laser technology allow for extremely versatile, minimally invasive skin treatments that require little to no recovery time. Laser and light-based skin rejuvenation treatments are continually becoming more safe, efficient, and effective. These treatments can help improve the appearance and texture of the skin, treat a variety of skin conditions related to aging or an active lifestyle, and restore skin's youthful appearance and firmness.
Many of these treatments can be combined to create the most effective treatment plan for your individual skin concerns.
We offer a variety of laser procedures targeted to treat:
Age spots
Uneven skin tone
Redness
We can also help you reduce the appearance of lines and wrinkles with injectable fillers and compounds such as Botox and Juvederm.
IPL/BBL Photo Rejuvenation
Photo rejuvenation, often called intense pulsed light (IPL) or BroadBand Light (BBL), has become a staple of the skincare industry. Here at Pure, we use the Sciton BBL system. These treatments are very popular due to high efficacy and no downtime.
Photo rejuvenation provides dramatic improvement for:
Rosacea: Photo rejuvenation reduces the overall redness, flushing and tiny blood vessels associated with rosacea. It also often improves the acne breakouts that are commonly seen in rosacea patients.
Sun damage to the face, neck, chest, back and hands (photo-aging): Photo rejuvenation reduces freckling and irregular pigmentation. It creates a smoother appearance to the skin and even provides some reduction in pore size.
Botox
Botox Cosmetic injections are one of the most popular anti-aging treatments today.  It reduces the appearance of dynamic facial wrinkles, or lines caused by the movement of muscles. Botox can also lift sagging eyebrows, correct eyelids twitches, and treat excessive sweating (hyperhidrosis).
How it works
Botox blocks certain chemical signals that cause muscles to contract, temporarily relaxing the facial muscles that cause wrinkles. Botox is FDA-approved to correct frown lines between the eyebrows and forehead creases. It can also be used to treat wrinkles on other areas of the face, including crow's feet, lines around the nose, or "smoker's lines" around the mouth.  Botox injections can also be combined with facial filler such as Juvederm to maximize results.
Treatment and recovery
Botox injections take only 10 to 15 minutes and are relatively painless. The treatment requires no downtime; you can return to your normal daily activities immediately. You may experience some slight redness or bruising at the injection site. Do not rub or massage the treated areas, as this can cause the Botox to migrate to a different area. Do not lie flat on your back or engage in strenuous exercise for the remainder of the day.
Results
Some results may be visible after a few days, but in some cases it may take as long as two weeks to see the full effects. Repeat injections are necessary every three to six months as the effects wear off. Botox will not reverse wrinkling caused by sun damage.
Your skin type, skin thickness, and the degree of wrinkling are all factors is whether these injections will be effective in reducing the appearance of your wrinkles.
Microdermabrasion
Microdermabrasion is a cosmetic procedure used to improve the appearance of the skin. It works on all skin types and can help treat minor skin problems such as sun damage, dark spots and scars.  Our crystal-free microdermabrasion is a gentle, mechanical exfoliation of the skin. This type of treatment has become popular in America for many good reasons: It has been shown to improve overall skin tone and texture with no downtime. While earlier versions used crystals to "sand blast" the skin, microdermabrasion techniques have improved dramatically over the last decade.
Pure Aesthetic Medispa offers the DiamondTome System, which employs light suction and diamond-tipped wands made of stainless steel. DiamondTome's advanced design allows us to show you the skin that was taken off during the treatment as tangible evidence of its effectiveness.
How it works
During the procedure, a special instrument is used to apply an abrasive pressure that removes the dead cells on the surface of the skin. Microdermabrasion is ideal for anyone who wants to rejuvenate the skin and restore a youthful glow, without experiencing a lengthy recovery process.
Treatment and recovery
Because microdermabrasion is a non-invasive, non-surgical procedure, it includes none of the risk of harsher skin treatments and requires minimal down time. Microdermabrasion methods may include the use of tiny crystals or a special abrasive wheel to exfoliate the skin and reveal the smoother skin underneath.
After the procedure, your skin may feel dry and tight for about 24 hours. Moisturizers can be applied to relieve discomfort.
Laser Hair Reduction
laser hair reduction is a safe and effective way to reduce unwanted hair growth on nearly any part of the body.  Numerous laser treatments are available to remove hair. During your consultation, we will determine the best treatment program for you based on your skin color, hair color, and the treatment area.
How it works
Laser hair reduction uses an intense, pulsating beam of light to penetrate the skin and target the hair follicle. The laser damages the follicle, inhibiting future hair growth. Laser hair removal is most effective in people with light skin and dark hair, as the laser targets the pigment in the hair follicle.  Laser hair reduction can treat unwanted hair in nearly any area.
Some of the most common treatment areas include:
Legs                            Underarms                              Upper lip
Chin                            Bikini area                               Back
Treatment
During the procedure, your consultant may apply a topical anesthetic to minimize any discomfort. Cooling fans may also be used to counter the heat from the laser. Your consultant will pass the handheld laser device over your skin. You may feel a slight stinging sensation. Small areas, such as the upper lip, may require only a few minutes. Larger areas, such as the back, may take up to several hours.
Results
Several treatments may be necessary to see a significant reduction in hair growth. The length of time between each treatment will depend on the growth rate of your hair. Treatments for body hair removal are typically performed in 8-10 week intervals, while facial hair removal treatments may be performed every 4-6 weeks. Periodic maintenance treatments may be necessary to maintain results.
Amanda Horst, Physician's Assistant
Amanda has over ten years P.A. experience in Nebraska. She has extensive experience in both acute care and office care settings. After spending most of her week in the the ER, Amanda enjoys treating patients in the peaceful atmosphere at Pure Medispa! She is fully trained in Botox and Juvederm and Broadband Light. She is our expert in Forever Young Broadband Light (the no-needle, no pain laser treatment), training under renown expert, Dr. Bitter, of San Francisco. Amanda loves helping people and looks forward to working with you on your customized treatment plan.
---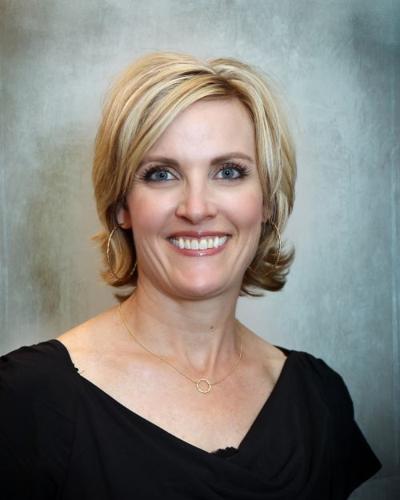 Kori Lemburg, Manager/Licensed Esthetician
Kori recently moved to Grand Island from Denver, CO. She has family in Grand Island and has enjoyed coming home to her roots. Kori has over 10 years of experience in the cosmetic industry and is excited to bring her knowledge to the midwest. Her passion involves working with people, assisting them to find their authentic self in health and beauty. Kori not only handles administrative responsibilities, but she lends customer service support and company event marketing and planning. She will be one of your first contacts at Pure and will be by your side through consultations and treatments.  Bachelor of Science – Healthcare Administration & Medical Imaging Management, Regis University, Denver, CO
Certified Radiologic Technologist/Mammography – Lutheran Medical Center, Denver, CO
Certified Medical Assistant – Denver, CO
Certified Personal Trainer – A.C.E. – Denver, CO
Licensed Esthetician – XenonInternationalAcademy, Grand Island, NE
Exilis Certified – Grand Island, NE
Member of American Society for Laser Medicine and Surgery
---
Tatum Harold, Licensed Esthetician
Tatum is a Grand Island native and is eager to provide her aesthetic services and knowledge to the people in her community. She is committed to providing each client with individualized skin care treatments to enhance their skin's natural beauty. Whether a client is concerned with fine lines, wrinkles, acne, or brown spots, Tatum can customize the perfect treatment and home care regimen to achieve desired results. Her personal desire is to help empower her clients by enhancing their appearance and self-esteem.
Grand Island Senior High Graduate
Certified Nursing Assistant – CentralCommunity College, Grand Island, NE
Licensed Esthetician – XenonInternationalAcademy, Grand Island, NE
Exilis Certified, Grand Island, NE