Gordon Coble | Real Estate Broker | New View Real Estate
Buying & Selling Grand Island Area Homes
About Gordon Coble | Real Estate Broker | New View Real Estate
Gordon Coble at New View Real Estate make sure Grand Island residents get the best service at an affordable price
Whether buying or selling, knowledgeable real estate professionals at New View Real Estate offer the essential tools and resources needed to assist residents in the Grand Island area, including Wood River, Chapman, Alda and Cairo.
New View Real Estate is Grand Island's only discount Real Estate Broker. We were founded on the mission of making full service affordable. Different than our competitors, when working with Gordon, you pay a $2,995 service fee plus an additional 2.5%.
We are equipped with knowledge, tools and housing experience to help you in this transitional time as you go from one residence to another.
Want to sell your home? Not sure what it's worth? Let us at New View help you make that determination
So, you've been thinking about selling your house. You've invested in it, but you're not sure how much it is worth? At New View Real Estate, we will help find out how much your home is worth, compare it to other homes in the Grand Island market and help you get it on the market.
Not only we will evaluate your home, but with our "Compare My Home" tool on our New View Real Estate website, you can compare your home to similar home prices in this area. By including formation such as number of bedrooms and bathrooms, you can see what similar homes around Grand Island look like.
After going over your house and its estimated value, our services also include local marketing to help get your house sold fast. Marketing services includes: weekly advertising in and online at the Grand Island Independent; a monthly open house, if desired; placement of for sale sign in yard; enhanced listing on realtor.com, on our website, the Grand Island Multiple Listing Service and other Grand Island Real Estate brokers' websites.
A pre-approval mortgage help identify what's in your budget
We want to help you find the perfect place. One way to do that efficiently is to get a pre-approved mortgage.
There are many of benefits to getting pre-approved for your home. When pre-approved, it will help save you time and energy by identifying your budget and targeting a market. It allows us to focus on the features of the homes you're looking at, and a pre-approval also will help make for a faster closing process because most financial information has already been obtained.
Gordon Coble takes pride in helping Grand Island residents with their real estate needs
Our mission is to be your best resource for real estate advice. We can answer any questions you might have about real estate buying, selling and investing.
We provide advice, guidance and service to clients. From the initial consultation, when we ask questions and learn your goals, to a follow up after the sale - we want this to be the best experience you'll have buying a house. This, plus marketing and strategy, for a flat fee ensures you get great care for a fair price. Contact us today get started!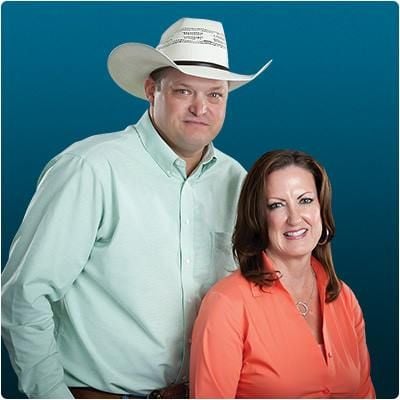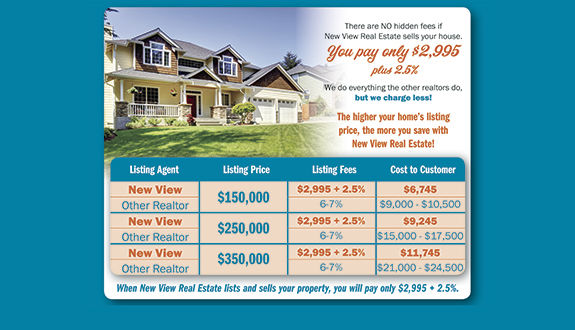 New View Real Estate makes buying your next home simple - find the perfect place.
Need a home in Grand Island, Nebraska or the nearby communities? New View Real Estate has MLS listings for houses for both first time homeowners, and those who are ready for a bigger property. With many homes currently listed for the tri-cities and surrounding towns, like Cairo, Alda, Wood River, Doniphan, Dannebrog and more, New View Real Estate can help you throughout the process of buying your next home.
Browse properties for sale, and then contact New View Real Estate to see the home in person, have your questions answered, and feel confident in the choice for your next home.
Buying a home has several steps, finding the right house is just the start.  
*Getting prequalified for a home loan
*Negotiate the price and terms
*Whole house and termite inspections (minimum in our opinion)
*Get your banks appraiser in the property (Negotiate appraisal repairs)
New View Real Estate can help make this process much easier for you.  With decades of experience, our help will make your home purchase much easier.
Important factors to consider when buying your home include:
Neighborhood Information

Take a look around the neighborhood. Are there people outside? What does the condition of the area indicate? Take a moment and ask New View Real Estate about the neighborhood that you are looking at moving in to.

Nearby Schools

If you have children, it is important to find a good school with quality educators. Grand Island, and the surrounding communities, is thankful to have schools that provide opportunities for growth. Ask New View Real Estate what school is nearby your potential neighborhood that would be a good fit for your children.

If you do not have children, it is important to understand what schools are nearby so you can plan your regular routes accordingly. Ask New View Real Estate about the schools nearby and potential alternative routes you can take to avoid traffic.

Nearby factories/plants, trains, busy streets or other possible disruptions

Sensory sensitivities are the first thing you'll notice during your first nights' stay in your new home. Before committing to a home, ask your New View Real Estate agent about factors that could contribute to any sensory sensitivity that you may have.

Yard space

Matching your current and future lifestyle with yard space is a major factor when looking at purchasing a new home. Not only is it vital to consider pets and children, but the amount of time you have to contribute to lawn care.

Ask your New View Real Estate agent about nearby lawn care services if you have concerns on time you would spend on making your new yard look pristine.

Future plans

Considering future plans should always be a factor when looking at a new home. Will you add to your family? Will people often gather at your house? If so, is your potential home equipped to handle what your future could possibly bring?

Look beyond the staging

There is careful time and consideration put in to staging a home so that you can imagine yourself living there. Although it's easy to get sucked into the beautiful, tasteful décor, take a moment to step back and look beyond the staging.

Are any necessary updates realistic for your lifestyle?

It's easy for one to say, "Yes! I'd love to fix up a home." When actuality sets in, fixing up a home takes additional time, money, and resources. Are you realistically equipped to take on a fixer upper? If you feel that you are, how much can you actually manage? Will these projects fit in to your time line? What part of the house is top priority and which part can you settle with for a while?

Take a moment to talk about your ideal house with your New View Real Estate agent compared to your budget.  
What is the value of you home?
New View Real Estate simplifies the process of selling your home and saves you money. While traditional brokers charge a percentage--up to 7% of the sale price--New View Real Estate charges a flat fee plus 2.5% of the sales price; more importantly, you only pay if we sell your house. The math speaks for itself. Consider a $200,000 dollar home:
If you sell with a 5% brokerage fee, the cost is $10,000 or 25% more than we charge
With a higher 6% brokerage fee the cost is $12,000--50% above our fees
Selling at a 7% brokerage fee will cost you $14,000, an astounding 75% premium
Why not take advantage of the New View Discount Broker Fee?
It is only a competitive $7,995 paid at closing.  
Are you looking to sell your Nebraska home quickly, efficiently and not break the bank?
Simply contact New View Real Estate, where you only pay $2,995 plus 2.5%. We don't embed any other fees that hide themselves in your final cost, and you only pay if New View Real Estate sells your home. We charge less of your money for the exact same service as our competitors
From the outset, New View Real Estate will provide you with research on your local housing market in order to establish a reasonable asking price.
The local housing market for New View Real Estate includes, but is not limited to: Alda, Cairo, Chapman, Doniphan, Grand Island, Phillips, St. Libory and Wood River.
New View Real Estate has decades of experience in the Grand Island Market
Finding the perfect home for buyers and finding the optimal prices for sellers-has helped us come up with a few great steps to take before selling your home:
Curb Appeal

Improve your home's curb appeal by minimizing the clutter. Take a moment to give your home some social media exposure.
Family photos, bold artwork, and anything personal can distract potential buyers from visualizing themselves in the house.
Be sure to do a clean sweep of the home before listing it. That includes cleaning window sills, tables, counters, and even behind closed doors. Nothing is off limits to potential home buyers, so you want to limit that amount of overflowed spaces. When a space is filled, the potential home buyer may worry that there is not going to be enough space for their own belongings.
Repainting the walls to neutral tones will assist in selling your home. If a potential homebuyer sees an accent wall that does not suit their personal taste, it could be seen as additional time, work and investments they will need to put into the house and discourage them from the final sale.
As homebuyers are opening door after door, cabinets and drawers, they will begin to notice the small things, including loose handles. Although this is usually a simple fix, it is worth taking the time before showing the house.
Plants, Smells and Other Senses
Beware of other small factors that could make or break the sale, even down to the smells. A foul odor could deter a client from feeling ready to make the commitment on your home. The expert realtors at New View Real Estate recommend asking an unbiased third party to do the smell test as there could be lingering odors from the pets or kitchen that you might not even notice.
Making potential buyers feel comfortable in the space is key to them starting to imagine themselves living there. A simple addition of a small house plant makes any room feel warm and inviting.