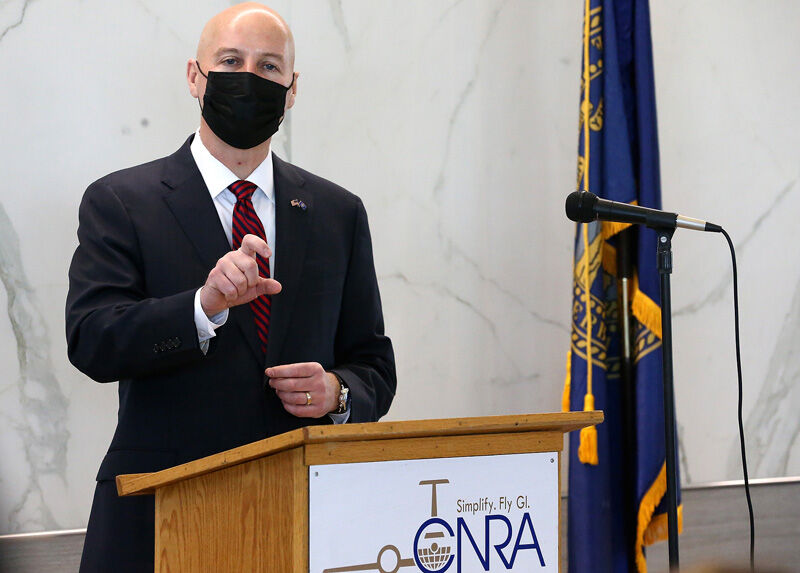 Gov. Pete Ricketts shared his "State of the State" remarks during a stop Thursday at Grand Island's Central Nebraska Regional Airport.
Detailing his 2021-23 biennium budget, Ricketts promised American Rescue Plan Act funds for Grand Island's Law Enforcement Training Center and the Fonner Park campus.
The state received $1.04 billion in ARPA funds in 2021.
Ricketts advocated for $47.7 million in ARPA funds to expand Grand Island's Law Enforcement Training Center to address the state's need for well-trained law enforcement officers.
"That's one of the ways we can make sure our law enforcement officers are getting the training they need," he said.
Ricketts is also proposing $25 million for the Nebraska State Fair to improve its sewage system and storm drainage and to create a new wastewater system at the Fonner Park campus.
Ricketts is "providing wonderful leadership," said Mayor Roger Steele.
"He is looking for ways to help Grand Island," he said. "With the $25 million for infrastructure and water projects at the state fair, and $40 million for (the LETC), those are going to be a great benefit for Grand Island and the state. You have to remember, so many officers from around the state are trained right out here, by our airport."
He added, "I'm very pleased by the governor's remarks. I think he has our best interests at heart."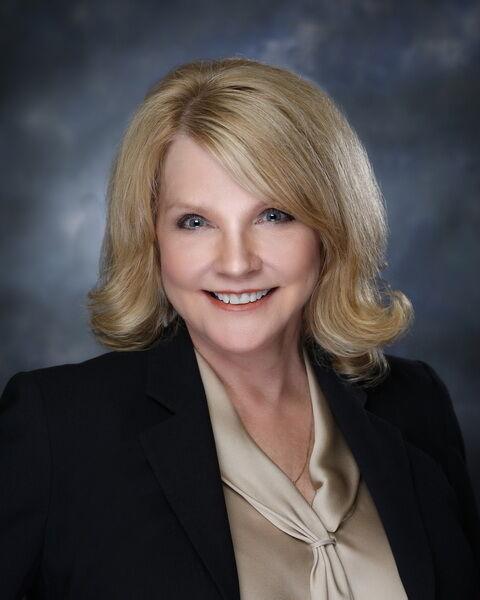 Cindy Johnson, president of Grand Island Area Chamber of Commerce, said she was pleased by the governor's consideration for Grand Island.
More than $5 billion in projects were brought to Legislature's attention during discussions for how to spend the $1 billion in ARPA funds, she noted.
"For Grand Island, and Nebraska State Fair and Fonner Park, to make the governor's budget for $25 million to improve the infrastructure at that site is phenomenal," she said.
Johnson attributed this to community engagement led by the 1868 Foundation, which serves the long-term needs of the Nebraska State Fair.
"It was people coming together and saying, this is critically important for your Nebraska State Fair," she said. "This is huge for future development out at that campus, and to ensure we can maximize the facilities and investments that have been made in the buildings that were built there 12 years ago."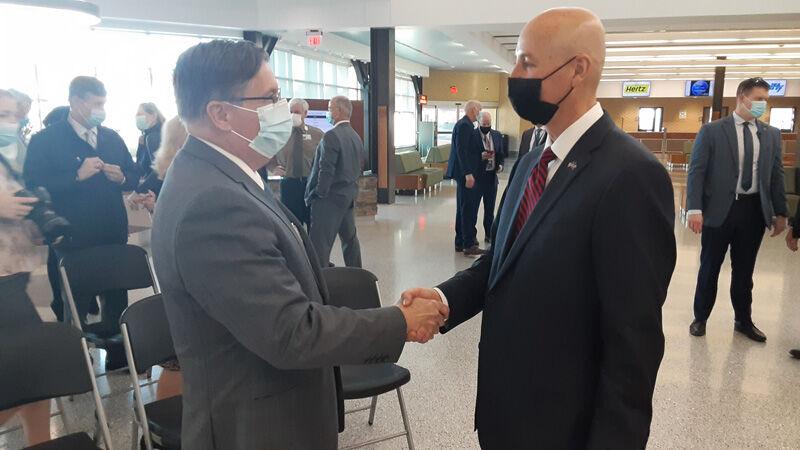 Nebraska has taken a "balanced approached" to managing the pandemic, Ricketts said.
"Nebraskans don't need to be mandated to do the right things, they just do it," he said. "We've seen Nebraskans do that without mandates or lockdowns. The businesses were able to remain open. Parents returned to work. Kids returned to school. And we continue to pursue the good life here in our state."
The state's economy has "recovered tremendously" and boasts the lowest unemployment rate not only in Nebraska's history, but the nation's history, at 1.8%, Ricketts noted.
"There are more Nebraskans working in manufacturing today than there were pre-pandemic," he said. "Our tax revenues far exceed our revenue projections."
ARPA funds will also be used for public health response.
Ricketts is proposing $199.4 million to help improve health care capacity.
This includes $40 million for public health response, $40 million for mental health care facility capacity, $15.5 million for youth rehabilitation center facility improvements, and $10 million for a rural health complex.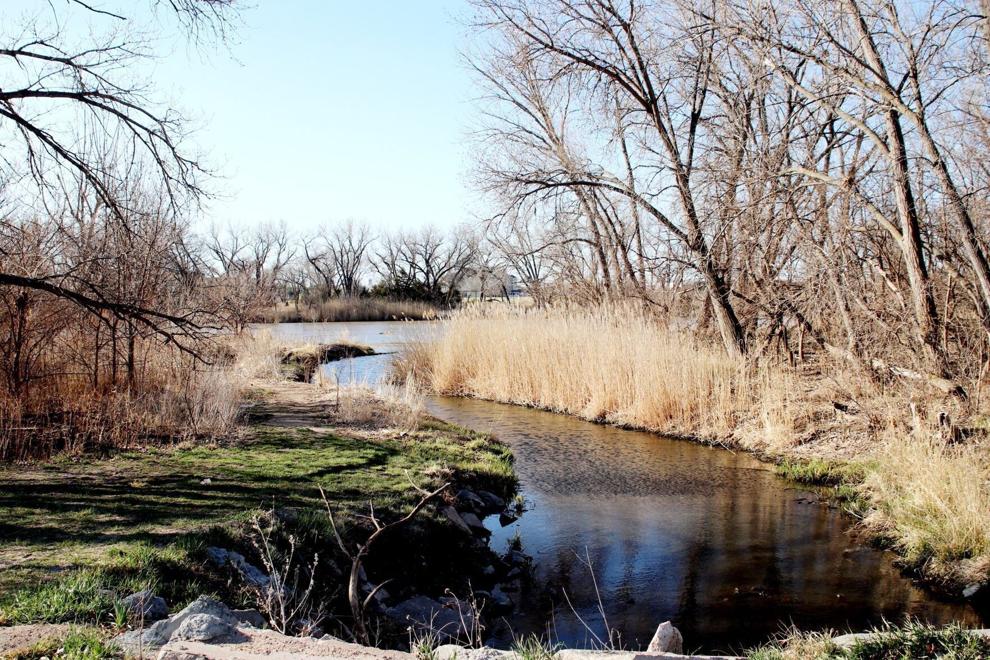 Ricketts is proposing $500 million for a canal for water from Colorado to a reservoir system in Western Nebraska "to ensure we'll get the water we're owed from our 1923 contract with Colorado from South Platte River."
"This will be important for ensuring we have water resources here in our state for generations to come," he said.
The project would use $400 million in cash reserves and $100 million in ARPA funds.
Ricketts also called for $60 million for drinking water systems in rural areas such as Knox and Cedar counties, and $5 million for Peru Levee repairs along the Missouri River, damaged by the 2019 floods.
Ricketts also proposed a $200 million STARWARS Committee (Statewide Tourism and Recreational Water Access and Resource Sustainability) project for creating or upgrading recreational areas throughout the state to help increase tourism and preserve community drinking water.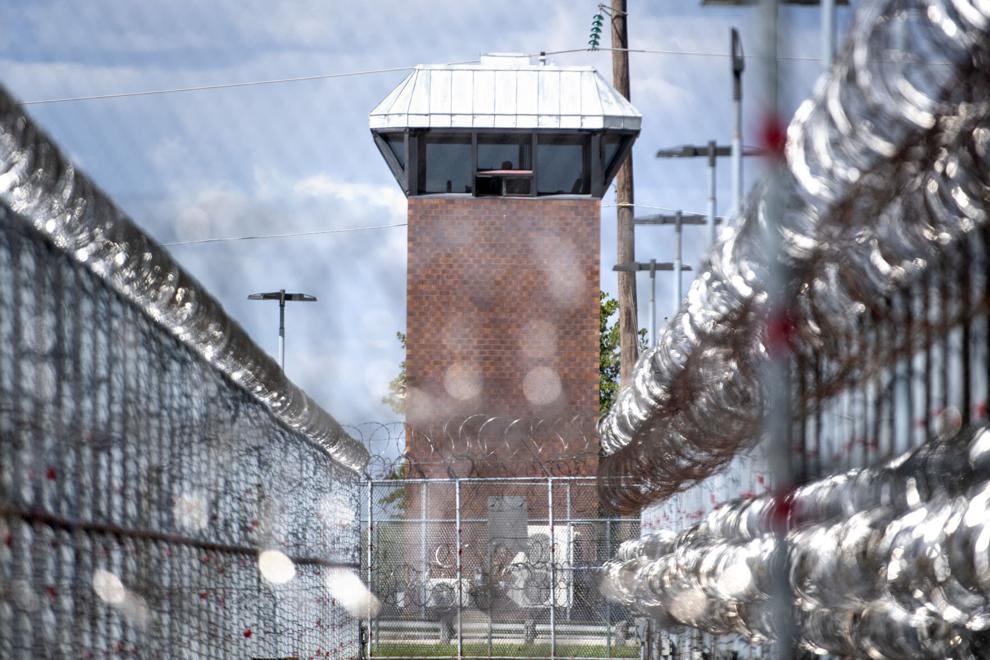 "Safety for the people" is one of the responsibilities of government, Ricketts said.
He proposed fully funding the modernization of the state penitentiary for $155 million.
The current facility is 150 years old, he noted.
"A modern facility ... will allow us to deliver the enhanced services and programming to improve the quality of life for our inmates and help prepare them for life after time-served," he said.
Ricketts also proposed $56.4 million for salary increases for Corrections teammates, and $16.9 million to expand the State Crime Lab.