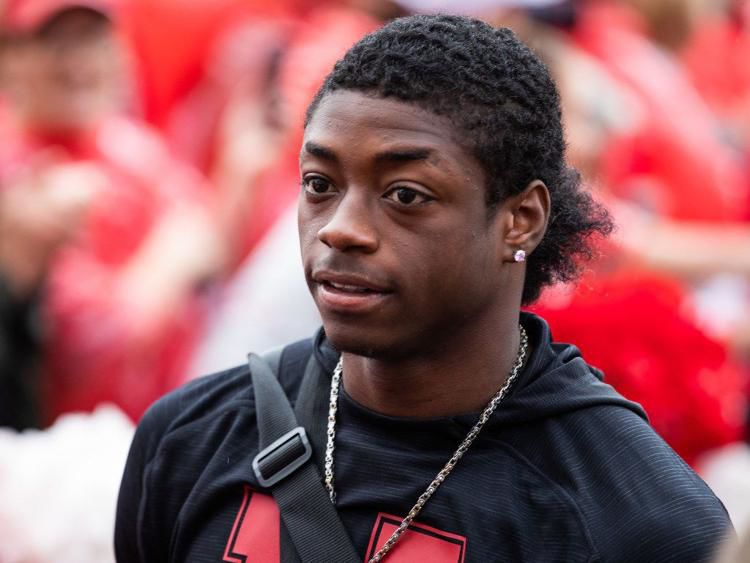 Former Nebraska football player Maurice Washington has been found and is "safe and sound," Lincoln police said on Tuesday evening. Washington had been considered missing since June 19 when a missing persons report was filed to the Lincoln Police Department.
LPD declined to provide more details. A phone call to Washington's number earlier in the day went directly to voicemail.
Washington, 20, was dismissed from the Husker football team by coach Scott Frost in January, about three months after he was indefinitely removed from the team for failing to uphold standards set by Frost.
He also entered the NCAA transfer portal in January but hasn't landed at a new school.
Though Washington is still listed in in the University of Nebraska-Lincoln student directory, he was not enrolled in classes for this past spring or this summer.
Washington was sentenced to 30 days in jail in March after he pleaded no contest to a misdemeanor in a California court case alleging he sent a 10-second video of a sex act to a girl who was in that video.
Washington first joined the Husker football team for the 2018 season and played despite being under investigation for the incident in California that led to his conviction. Charges against Washington were filed in February 2019, but Washington appeared in seven games during the 2019 season before being removed from the team.
In 177 career touches, Washington produced 1,360 all-purpose yards and seven touchdowns.
---
PHOTOS: Husker fans through the years
Photos: Husker fans through the years
Through thick and thin, Husker fans have been there for all of the wins, losses and coaches.