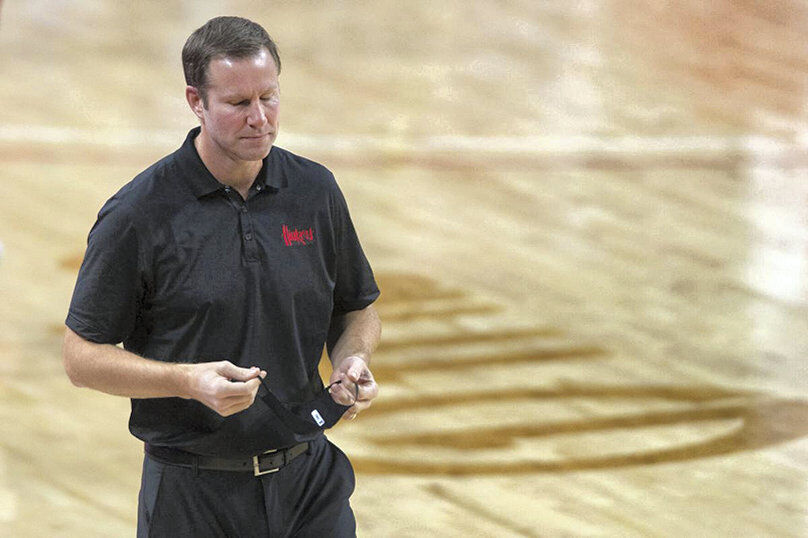 Nebraska men's basketball coach Fred Hoiberg announced Sunday he has tested positive for COVID-19.
Hoiberg's positive test came Friday. The Huskers have 12 total individuals — including seven players — in isolation or quarantine because of positive tests, according to a news release from the university.
At least 30% of Nebraska's Tier 1 personnel, which includes players, coaches and staff members with close contact, have tested positive in the last seven days.
That puts the team in the red/red category in the Big Ten's virus protocols for both team positivity rate and population positivity rate, meaning the team must stay paused for at least seven more days beginning with Sunday. That means upcoming games against Minnesota (Wednesday) and Iowa (Jan. 24) are postponed.
"I immediately took direction from our medical staff when I found out, and started self-isolating," Hoiberg said in a statement. "I am experiencing symptoms, but my condition has improved over the last 24 hours."
Hoiberg's statement went on to say that Nebraska's program "has been hit hard over the last 10 days."
"We are all trying to manage it and get through it," Hoiberg said. "We have taken a pause from all basketball-related activities and will return only when it is absolutely safe to do so."
Nebraska has now had six games this season postponed or canceled because of COVID-19, including five Big Ten games.
In addition to the Minnesota and Iowa games, contests against Purdue, Illinois and Maryland have been postponed, while a nonconference game against Florida A&M was canceled after a positive test in the Rattlers' program.
"I cannot emphasize enough the importance of social responsibility by wearing your mask and keeping proper social distance," Hoiberg said.
Nebraska (4-8, 0-5 Big Ten) next scheduled game is Jan. 30, when the Huskers host Penn State at Pinnacle Bank Arena.
If that game is played, it will end up being NU's first game in 20 days, and just its third in the entire month of January.