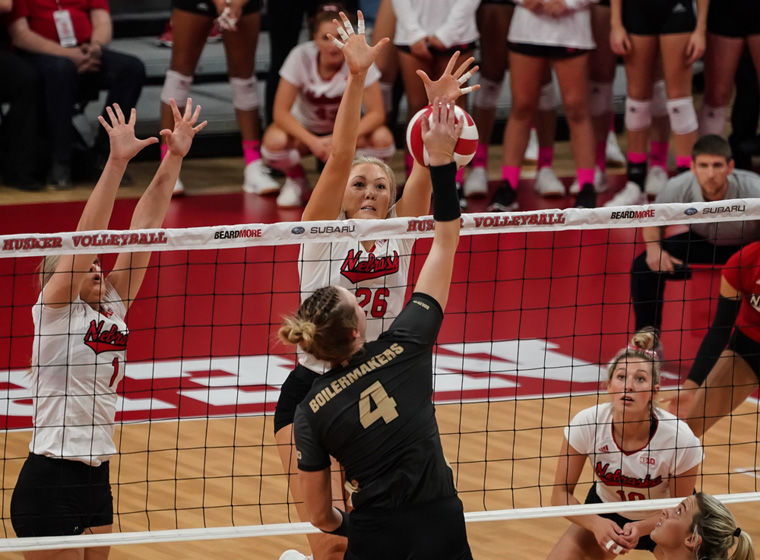 LINCOLN — In the six seasons since Nebraska volleyball moved into the Devaney Center, the 7,907-seat arena has become one of the best home-court advantages in college volleyball.
It has also become a cash cow for the NU athletic department.
Behind the extra ticket sales, donations tied to those seats and game-day revenue, Nebraska volleyball was one of the rare women's athletic programs to turn a profit during the 2018-19 fiscal year, the most recent financial data available.
Based on the financial documents submitted to the NCAA, Nebraska made $212,061 following the 2018 season, which ended in a national championship loss to Stanford. That was the sixth straight year NU volleyball has ended in the black, which also coincides with its move to the Devaney Center from the Coliseum, which had a capacity of just over 4,000.
In 2012, the last year in the NU Coliseum, Nebraska's volleyball program lost $156,609. In each of the ensuing six years, Nebraska volleyball has turned a profit — topped by a $1.23 million margin after the 2015 season, which ended in a national championship.
Making money off a program is also an anomaly in the volleyball world. The only other major program for which data was available that made money from its volleyball program was Hawaii, which was third in the nation averaging 5,846 fans per match. The Rainbow Wahine recorded a profit of $255,802, but that figure includes more than $500,000 of revenue from state and institutional support, of which Nebraska received none.
The World-Herald reviewed the finances of nine of the top 10 programs that averaged more than 3,000 fans during the 2018 season. Private institutions, such as BYU, Stanford and Creighton, are not required to turn in financial information broken down by sport.
The backbone of Nebraska's strong finances was the $2.2 million generated from ticket sales in 2018, which was a program-best. NU has sold out each of its home matches dating back to 2001 and averaged a nation's best 8,205 fans per match in 2018.
NU also added $318,538 in donations and $639,437 in game-day revenue, including parking and concession sales. The Huskers' final large source of income came from royalties, licensing, advertisements and sponsorships to the tune of $646,576.
Overall, Nebraska pulled in $4.21 million in revenue from its volleyball program. Comparatively, former Big 12 rival Texas was No. 2 at $2.15 million, while Wisconsin pulled in the second most revenue among Big Ten programs at $2.14 million.
Nebraska also led the way in expenses at $3.99 million, but that amount was more in line with NU's peers. Minnesota topped the list with $3.87 million in expenses. Other schools that topped $3 million included Texas ($3.56 million), Wisconsin ($3.12 million) and Florida ($3.05 million).
Most of Nebraska's expenses came from salary for coaches and support staff. NU head coach John Cook made $796,364 in 2018 while all personnel expenses totaled $1.32 million. Texas topped the group in coaching and staff compensation at $1.48 million, including a salary of $837,903 for Jerritt Elliott. Penn State spent $1.08 million on staff but did not break down how that was spent among coaches and staff because of state law.