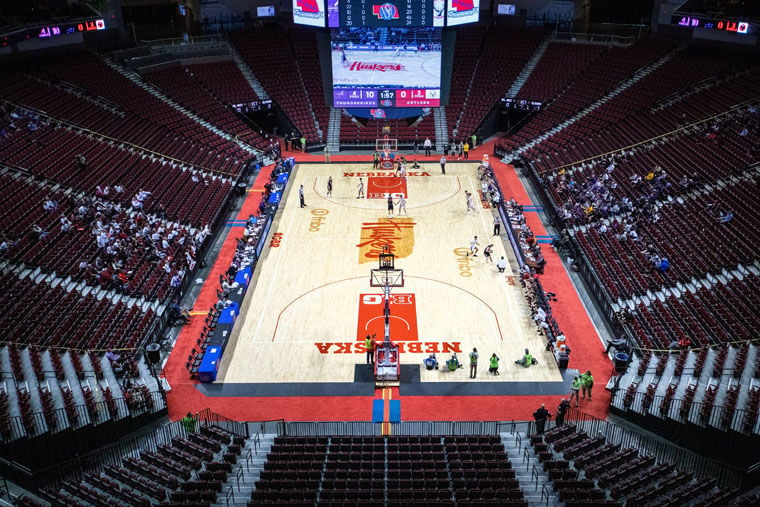 Nebraska men's basketball is delaying season ticket renewals for the 2020-21 season, the athletic department announced in an email to ticket holders sent Tuesday.
"Due to the ever-changing nature of the sports landscape, we have delayed season ticket renewals for the 2020-2021 men's basketball season until further notice," the email reads.
The news comes as collegiate athletics decides how to safely return to competition. Husker football season ticket renewals have proceeded as usual, the athletic department told the World-Herald last month, with a renewal rate of nearly 94% as of early June.
The 2020-21 men's basketball season is supposed to tip off Nov. 10 against Cleveland State, with a Nov. 2 exhibition against Peru State.
But there's growing concern in the sport that the season won't begin on time, and will instead be moved to start after the New Year with a conference-only season, according to sources spoken to about the issue over the last several weeks.
The Big Ten announced last week the fall sports season would be conference-only. The winter sports season begins in November, when fall sports are still ongoing.
Last year, Nebraska sold out its season ticket allotment by August for Fred Hoiberg's first season.
The Nebraska basketball team has 10 of its 13 scholarship players on campus. All who have made it to Lincoln have been cleared of coronavirus and are participating in workouts. Practices with coaches on the floor can begin next week.
The three players not on campus are Thorir Thorbjarnarson, Shamiel Stevenson and Yvan Ouedraogo. Thorbjarnarson and Ouedraogo are overseas in Iceland and France, respectively, unable to come back to the United States due to travel restrictions. Stevenson is expected to be on campus for practice by the end of the month.
Be the first to know
Get local news delivered to your inbox!