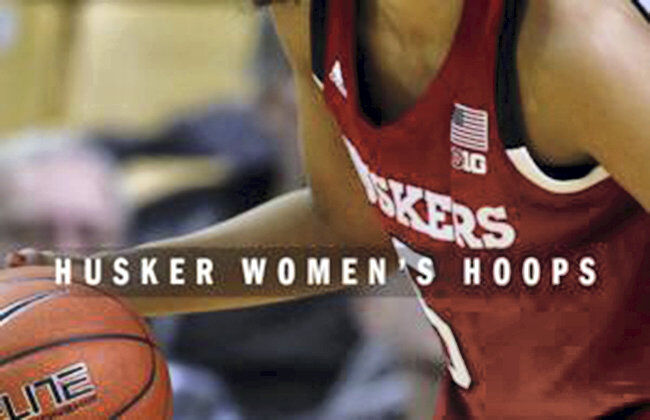 After a 3-0 record to begin the season, the Nebraska women's basketball team has now lost three straight games following a 83-72 loss against Purdue on Wednesday afternoon in West Lafayette, Indiana.
Nebraska (3-3, 1-2 Big Ten) has lost each of its last three games by at least 10 points against Creighton, Indiana and Purdue.
Most of the losing streak has come with the Huskers only having seven available players due to injuries to Trinity Brady and Ruby Porter. The small roster was most apparent on Wednesday, when Purdue used 12 players and outscored Nebraska 32-0 on points off the bench.
Junior guard Kayna Traylor scored 21 points and had seven assists to lead Purdue (5-2, 2-1). Karissa McLaughlin, an all-conference guard who is coming off ankle surgery and played just her second game of the season, scored 13 points in 13 minutes and was 3-for-3 on three-pointers.
Purdue made 10 three-pointers, while Nebraska was just 4-for-17 beyond the arc.
Nebraska coach Amy Williams says the Huskers can't use the shorthanded roster as an excuse.
"I thought we gave pretty good effort today, but we're not looking for moral victories," said Williams in an interview on the Huskers Sports Network. "I think for us we want to continue to compete and be able to string together 40 minutes. We knew that in a game like this that if we wanted to win we'd have to rebound, and we gave up 12 offensive rebounds and 13 second-chance points, and it's really not a coincidence that we lose by about that same margin."
Nebraska didn't score any second-chance points.
Purdue out rebounded the Huskers 40-30, led by 17 rebounds from center Fatou Diagne.
Bella Cravens had 10 rebounds for Nebraska. Nebraska senior center Kate Cain was only able to get one rebound in 30 minutes.
Nebraska was able to match Purdue scoring for long stretches of the game. But the Boilermakers went on a 13-0 run in the second quarter, and an 11-5 run in the fourth quarter after Nebraska had got its deficit to 10-points with eight minutes remaining in the game.
And usually when Purdue went on a run it came in a stretch when the Boilermakers were dominating on the glass.
"I just think we need to get a whole lot more physical," said Williams of rebounding. "I think that's what (Purdue) was doing was understanding that we're not getting very physical, so they were just pushing us under and coming away with boards. We've got to find a way to solve that problem."
Nebraska ranks 13th in the league in rebounding margin.
Nebraska sophomore forward Isabella Bourne had another great game with a career-high 22 points without attempting a free throw. She also had seven rebounds and four assists while playing all but two minutes. She scored Nebraska's first five points of the game, and had another stretch were she scored all of Nebraska's last eight points. Bourne scored several times by posting up against her defender.
Husker guard Ashley Scoggin tied her season-high with 16 points. She was more aggrieve offensively, going 2-for-3 on threes, and didn't have a turnover in 36 minutes.
Purdue worked hard to take away Sam Haiby driving to the basket, but she still scored 16 points for the Huskers. Cain had 12 points.
Nebraska will take some time off before playing next on Dec. 31 against No. 15 Northwestern.