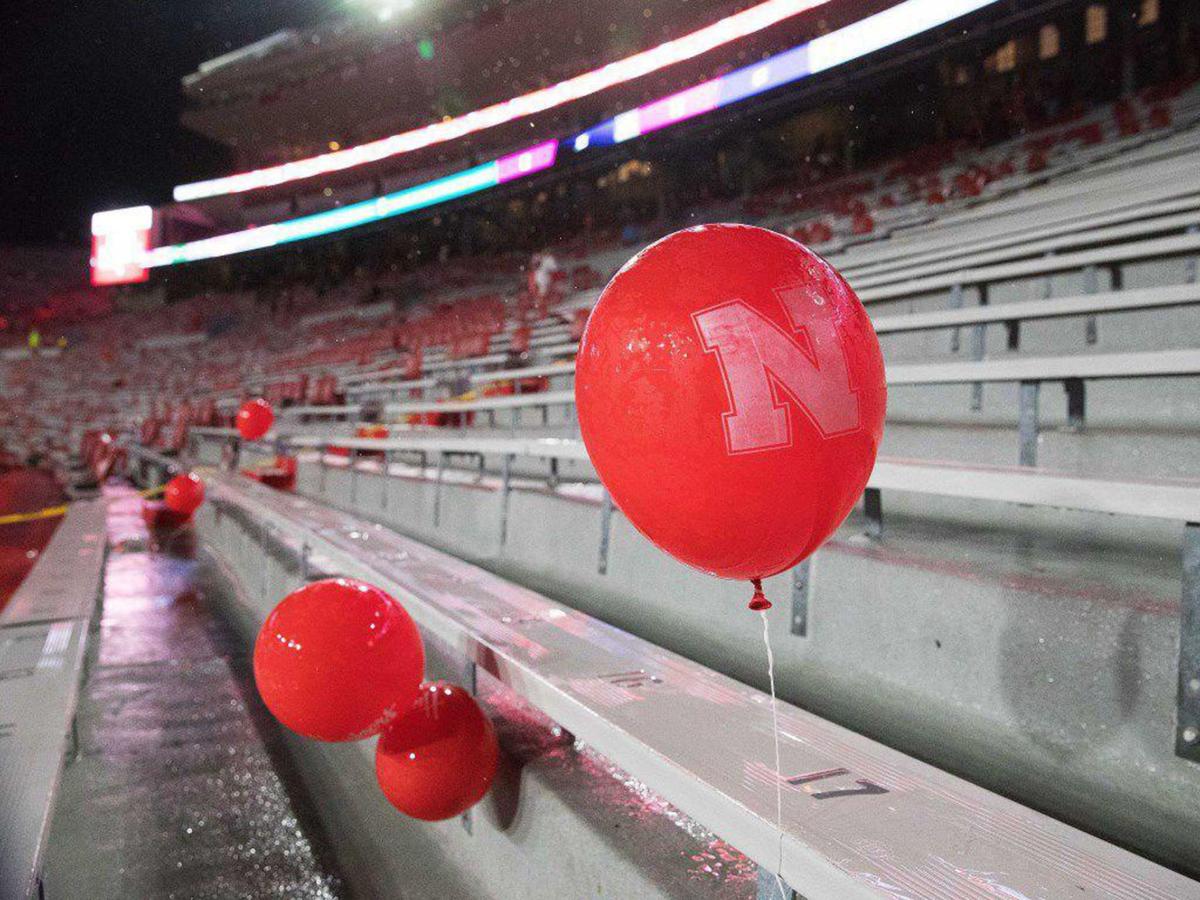 LINCOLN — Because American society is deep into its phases of reopening the economy amid the coronavirus pandemic, perhaps the words of Dr. Anthony Fauci ran under the radar of some college football fans.
But Fauci, director of the National Institute of Allergy and Infectious Diseases and part of President Trump's coronavirus task force, dumped cold water on the prospects of football in the fall.
"Unless players are essentially in a bubble — insulated from the community and they are tested nearly every day — it would be very hard to see how football is able to be played this fall," Fauci told CNN. "If there is a second wave (of the virus), which is certainly a possibility and which would be complicated by the predictable flu season, football may not happen this year."
The NFL might be able to create a bubble for its players, with games played at a few locations throughout the week. College football has too many teams, and student-athletes have too many requirements, to consider such a thing.
Fauci's words aren't binding, of course. He can't disallow football. But he's giving his informed opinion and wants to reduce the risk of spreading COVID-19, which remains a chief priority.
There will be many who agree with him, including some who couldn't care less about football and find it disposable to American culture. Some others, though, love football and can't bear seeing players at this much risk without airtight safety protocols.
What happens when the season opener rolls around and a player tests positive? How do programs handle the disclosure of that information? How do they prevent the spread of the virus after the fact, knowing full well that a player might have spread it during practice?
And what happens if — or when — a player goes to the hospital with coronavirus?
Athletes were hospitalized last year with illnesses, including the flu. You just didn't know about it. It wasn't a public health crisis. Now it is, and every report of positive tests feels monumental.
Provisional data from the Center for Disease Control are clear: Most young men, like college football players, do not get hospitalized with COVID-19 symptoms. Many are asymptomatic.
Of the 8,104 deaths of all males aged 15-24 from Feb. 1 through June 13, less than 1% (80 total) were from COVID-19. There were 134 from pneumonia, and 22 who had pneumonia and COVID-19. According to the data, no males in that age range have died from COVID-19 in Nebraska, Iowa or Kansas.
Back in 2009, when H1N1 — or swine flu as it was known — was making the rounds, college sports trucked along largely uninterrupted. But H1N1 wasn't as deadly as COVID-19. And though it spread through some teams, it didn't spread as quickly and pervasively as COVID-19.
So what happens when a player tests positive in August, when training camp is in full swing? Once upon a time, if a guy had the flu, he'd just be held out while the rest of the team practiced. But this is a completely different situation.
I watch how media react to positive tests now — like 13 confirmed cases at Texas, or 23 at Clemson. If that happens closer to the season, some columnists might call for the sport to shut down.
And though the data do not indicate COVID-19 poses a serious lethal threat to college football players, they're not the only ones at risk. There are grounded-in-science concerns for how this might affect coaches and staff members.
It's going to take an adjustment from the public to accept the sport going forward.
"When you're talking about a contact sport like football, when somebody does test positive, it's going to be next to impossible to go back and watch every rep of practice to see who they've touched during practice," NU coach Scott Frost said this week. "I will say this through it: Our kids are not scared of this. I know there's a lot of people who are, and rightfully so, but our kids just want to be out lifting and running and getting ready for a football season. I think some of the directive on how we handle those situations is going to be important as we get into the season, but I know our kids want to play."
The financial stakes to a college football season are clear: Without football, athletic departments will be devastated. More jobs will be lost and sports will be cut. It's already going to be a hard fiscal year as it is. No football, no revenue, no firm financial footing.
A financially healthy athletic department like Nebraska is already cutting 10% across the board. Without football? I don't even want to consider it.
College football is a cultural touchstone, too. Balanced against that will be the health and safety of players, coaches and fans. The last of that trio can be addressed by limiting fans at games.
Losing fan attendance hurts, but it's the TV dollars that every school needs. Playing the games in front of cameras matters most.
And, yes, the sport still matters, even if fans stay home. Gathering on social media around football — even if that's the only way to connect — might be a powerful tonic to a difficult summer. Sports are often at the forefront of significant social change. That only happens, though, if sports are played.
And if college football goes silent, it's hard to see any college team sports happening this year.
Concerned about COVID-19?
Sign up now to get the most recent coronavirus headlines and other important local and national news sent to your email inbox daily.