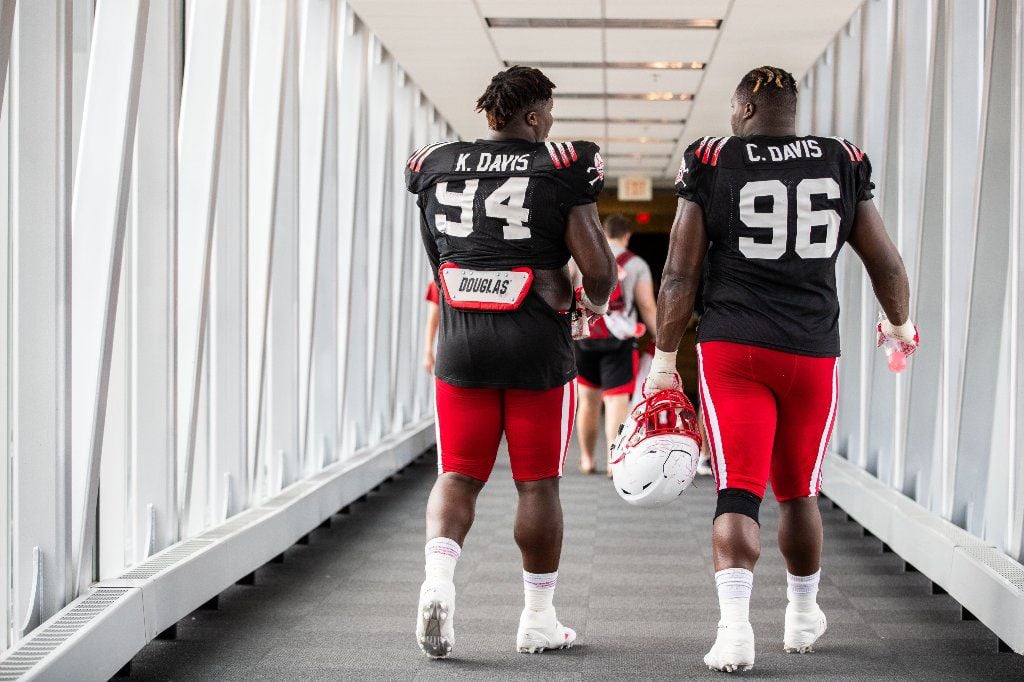 Way back when they were still going to Blue Springs High School in Blue Springs, Missouri, Carlos and Khalil Davis committed to play college football for Bo Pelini at the University of Nebraska.
Pelini was fired after the 2014 season, but the twin brothers elected to go ahead and sign with the Huskers to play under new coach Mike Riley.
They both redshirted for the 2015 season, but since then their production on the defensive line improved each season.
Khalil, the younger of the twins by five minutes, leads the Huskers with eight sacks this season after having five total sacks in his first three years of play.
"I think he has gotten better, I think a lot of people have gotten better," Nebraska coach Scott Frost said. "That is good production, particularly for someone who plays inside a lot. If you can start getting that kind of pass rush from an inside guy then that is a big asset."
Khalil has 41 tackles for the season, the most of any defensive lineman. He also is tied for the team lead in tackles for loss with 11.
"(I am) really pleased with him and his brother," Frost said. "They have both been really solid for us all year. They are playing smarter now, not making any mistakes. There haven't been any penalties. Both of them are really talented kids, so we are lucky to have coached them."
Carlos has solid totals too with four sacks and 31 total tackles.
Throw in brothers Darrion and Damion Daniels at nose tackle, and you have a defensive line full of siblings.
And you don't mess with any of them.
"No matter how hot I get at them, I know if I mess with one of them I'm going to get the heat from all of them," linebacker Mohamed Barry said.