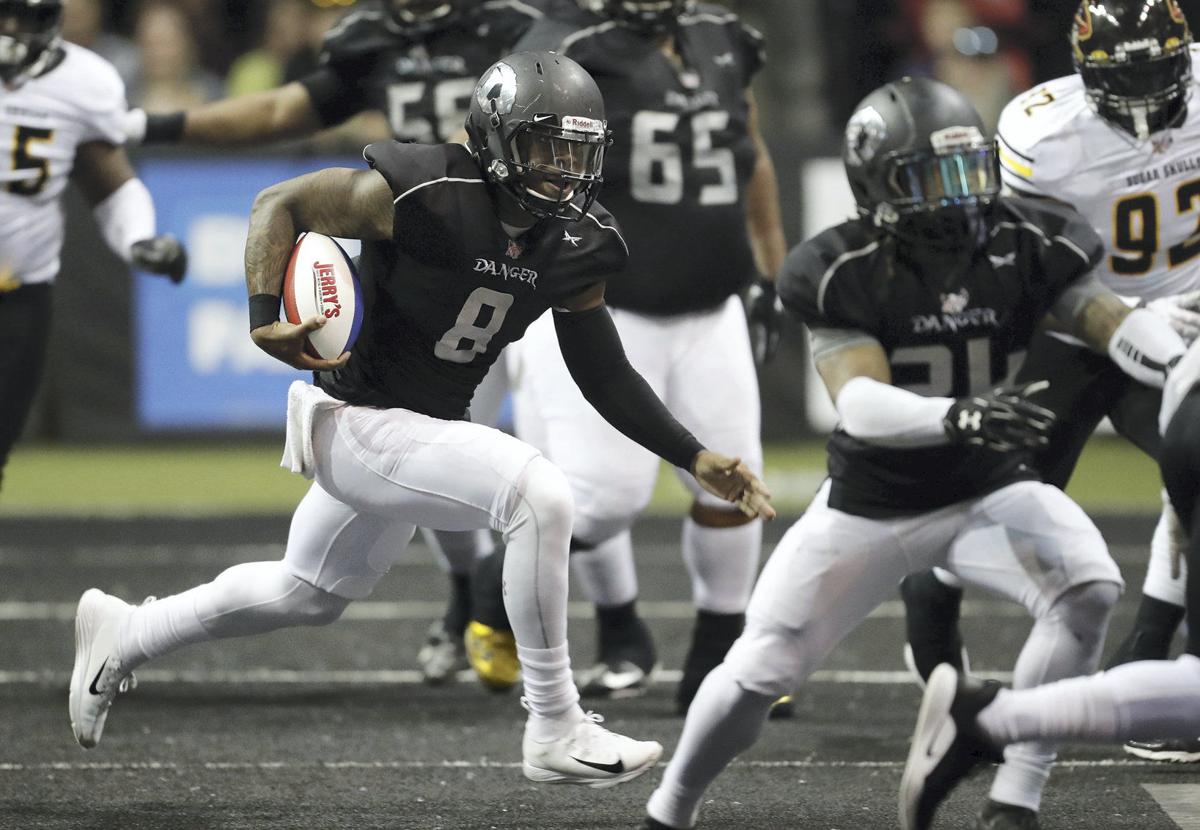 The Nebraska Danger announced on social media Wednesday evening that quarterback Tommy Armstrong Jr. has been named the rookie of the year in the Indoor Football League.
The former Nebraska quarterback put together a strong rookie season, leading the Danger into the Intense Conference championship game before losing to unbeaten Arizona.
Armstrong led the IFL in rushing in the regular season with a Danger record 720 yards. He also led the league in rushing touchdowns with 26, another Danger record.
Armstrong's 37 TD passes were fifth best in the league.