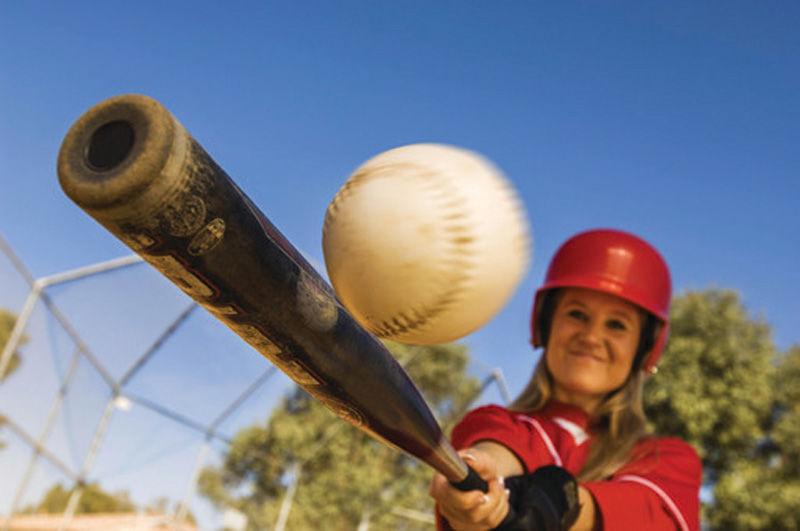 Barrientos was as dangerous as ever at the plate for her senior season when she broke five school records despite being intentionally walked several times. Barrientos had a .518 average with 58 hits, 43 runs, 46 RBIs, 13 doubles, four triples and a school-record 15 home runs.
Butler tore her ACL during basketball season. So what did she do? Came back to hit .539 with 42 RBIs, 12 home runs and 37 runs.
Cerveny finishes her career as the Hastings High record-holder for hits in a season (72) and a career (229). She had a .518 average this season and stole 23 bases.
Kosmicki hit eight home runs to go along with a .453 average, 34 RBIs and 22 runs.
Laurent made quite the splash taking over the pitching duties for the Vikings, who earned two wins in the state tournament for the first time. She broke the school record for strikeouts in a game (17) and season (235) while picking up 21 wins with a 2.62 ERA.
Mudloff came through time and time again with her bat and her glove to help the Crusaders earn their first state tournament appearance. He led the team with a .438 average, 44 RBIs, 14 doubles and 10 home runs.
A great hitter and excellent defender for the Crusaders, Paulk had a .389 average with a team-high 40 runs. She also drove in 34.
Schmidt continued her standout career with no sign of a sophomore slump. She had a .492 average with 57 RBIs, eight home runs and 23 stolen bases.
Schultz could hit for average and power for the Class B state runner-ups. She had a .495 average, eight doubles, 16 home runs and 50 RBIs.
The Drake commit capped off a standout career that saw her battle through multiple injuries. As a senior, she had a .534 average and led Centura/Central Valley in seven offensive categories and also in ERA and strikeouts from the circle.
One of the young players that makes the next couple of years look so bright for Northwest, Urbanski hit .396 with 29 RBIs and was part of an outfield that consistently came up with highlight reel quality catches.
Wagner helped an overall young team advance to the Class C state tournament. The Sioux Falls commit broke the school record for career singles and led the Bison by hitting .500 with 50 runs, 36 RBIs, eight doubles, five triples and eight home runs.
Adams Central—Macie Wolever, SS, So.; Tegan Abbott, 2B, Sr. Aurora—Taryn McKinney, 3B/P, Jr.; Rylee Olsen, P, Jr. CCV—Katelyn Fanta, 3B, Sr.; Sydney Perez, CF, Sr. Central City—Faith Carroll, 2B, Sr.; Jerzie Schindler, P, Fr. Grand Island Central Catholic—Boston Boucher, 3B, Sr.; Jessica Zehendner, 1B, Sr. Grand Island Senior High—Sydney Cobler, 2B, Sr.; Brianne Lawver, CF, Jr. Hastings—Faith Molina, P, Jr.; Peytin Hudson, P/DP, Jr. Hastings St. Cecilia—Bailey Kissinger, CF, Jr.; Kiersten Kober, SS, Jr. Northwest—Reba Mader, SS, Jr.; Ahdriana Medrano, 1B, Jr. Ord—Jianna Grooms, SS, Sr.; Allison Moudry, C, Jr. St. Paul—Raleigh Koperski, 3B, Sr.; Kayley Wlls, SS, Fr.
Get in the game with our Prep Sports Newsletter
Sent weekly directly to your inbox!