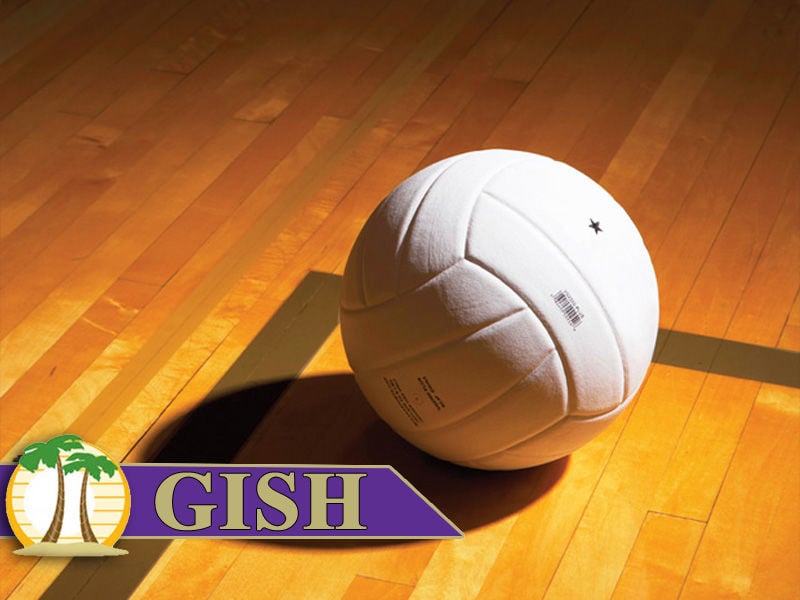 The Grand Island Senior High volleyball team is gaining confidence.
Coach Marcue Ehrke admitted to seeing that during a timeout when the Islanders trailed Fremont 17-14 in the third set.
"We were in the huddle and the girls basically said that this is our set to win," Ehrke said. "They felt super confident in themselves. I knew right there that they were going to come back and win."
The Islanders did just that. Grand Island rallied back to take the set and the match 25-15, 25-17, 25-21 over the Tigers.
Ehrke said he's glad to see the Islanders have that confidence as he knows that was not there during their 2-24 season last year. The Islanders are now 7-11 this season.
"The confidence is growing. I think the girls are having more fun this year and that helps them play confidently," Ehrke said.
Grand Island won thanks to a balanced attack behind setter Claire Kelly, who dished out 42 assists. Haedyn Hoos led the attack with 16 kills, while Tia Traudt chipped in 10. Emma Smith, Rylie Huff and Kaiden Dahner added seven, six and five kills, respectively.
Ehrke said the Islanders need that balance to be successful.
"We have to get everyone involved to make it difficult on the defense so we really try to build our confidence up to all our hitters to give them opportunities to be successful," he said. "I always tell Claire that she has the green light to anybody as long as they are calling for the ball and being an option.
"If we have five or six girls that are capable of putting the ball down, that's where we are our best and where we are going to win. We can't really rely on just one girl getting kills for us."
Grace Williams led the Tigers with seven kills, while May Bolden and Mattie Dalton each added five.
Fremont coach Karen Nelsen said she felt the Tigers overlooked the Islanders, especially after coming off a five-set victory over Lincoln East on Tuesday, but did credit Grand Island for its play.
"We won a big game on Tuesday against East and I do think that affected the girls a little bit," Nelsen said. "We just didn't do what we needed to do to be successful tonight.
"But I'm not going to take anything away from Grand Island. They played well and executed their stuff well. They got their outside going and our blockers didn't make the adjustments on them during the match."
Grand Island had little trouble in taking the first two sets.
A Kate Decker ace serve and a Brylee Nelsen kill gave the Tigers a 15-12 lead in the third set. After the Ehrke timeout, the two teams traded points twice.
Then a Fremont service error gave the ball back to Grand Island, which allowed Jaylen Hansen to serve a 4-0 run to give the Islanders a 19-17 lead. Hoos added two more to push it up to 21-18 and Grand Island slowly pulled away to the win.
Rylie Huff had four blocks for the Islanders, while Hansen led the defense with 20 digs.
Ehrke said he was pleased with what he saw from the Islanders.
"I thought we played very well from start to finish. There weren't really any letdowns for us," Ehrke said. "I feel we have really grown a lot this year and the girls are really believing."
Grand Island will be back in action at Lincoln Southeast Tuesday.