LINCOLN – A record-breaking performance by Bennington running back Dylan Mostek forced Aurora to settle for Class B runner-up status for the second straight year.
Mostek rushed for 218 yards and four touchdowns to lead the undefeated and No. 1-rated Badgers to a 42-14 victory over the No. 3 Huskies Monday at Memorial Stadium.
In the process, the 5-foot-10, 195-pound senior broke the state's 11-man single-season rushing record.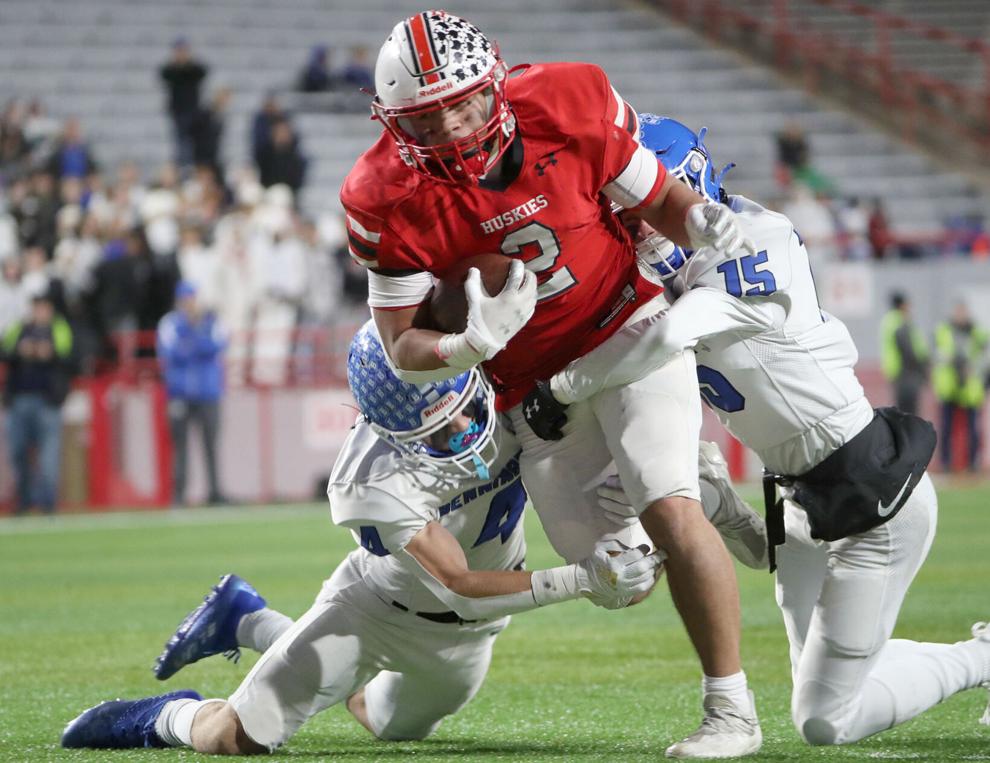 "He's deserved all the credit he's earned," said Bennington coach Kam Lenhart, who is a Central City graduate. "He's a fantastic young man. I'm just excited to see what his future holds."
Aurora coach Kyle Peterson said Mostek is an elite runner who is tough to stop.
"I thought we defending the point of attack really, really well," he said. "It was him just making plays. He's a great player. I can't say enough good things about his vision, his balance, his strength. He's really good."
Bennington defeated Aurora 55-44 in the second week of the regular season but took control of the rematch before halftime.
After being stopped short on third-and-1 at the Bennington 43-yard line on the first possession, Mostek made the most of his next attempt.
After finding no opening up the middle, Mostek quickly cut to his left and cleared the corner to find nothing but open field ahead. His 57-yard touchdown put the Badgers (13-0) up 7-0 just 1:43 into the game.
"The way we came out and put up points right away, that was so beneficial to get us get going," Lenhart said.
Aurora (10-3) threatened to answer on its opening possession by extending the drive with fourth-down conversions from its own 26- and 38-yard lines.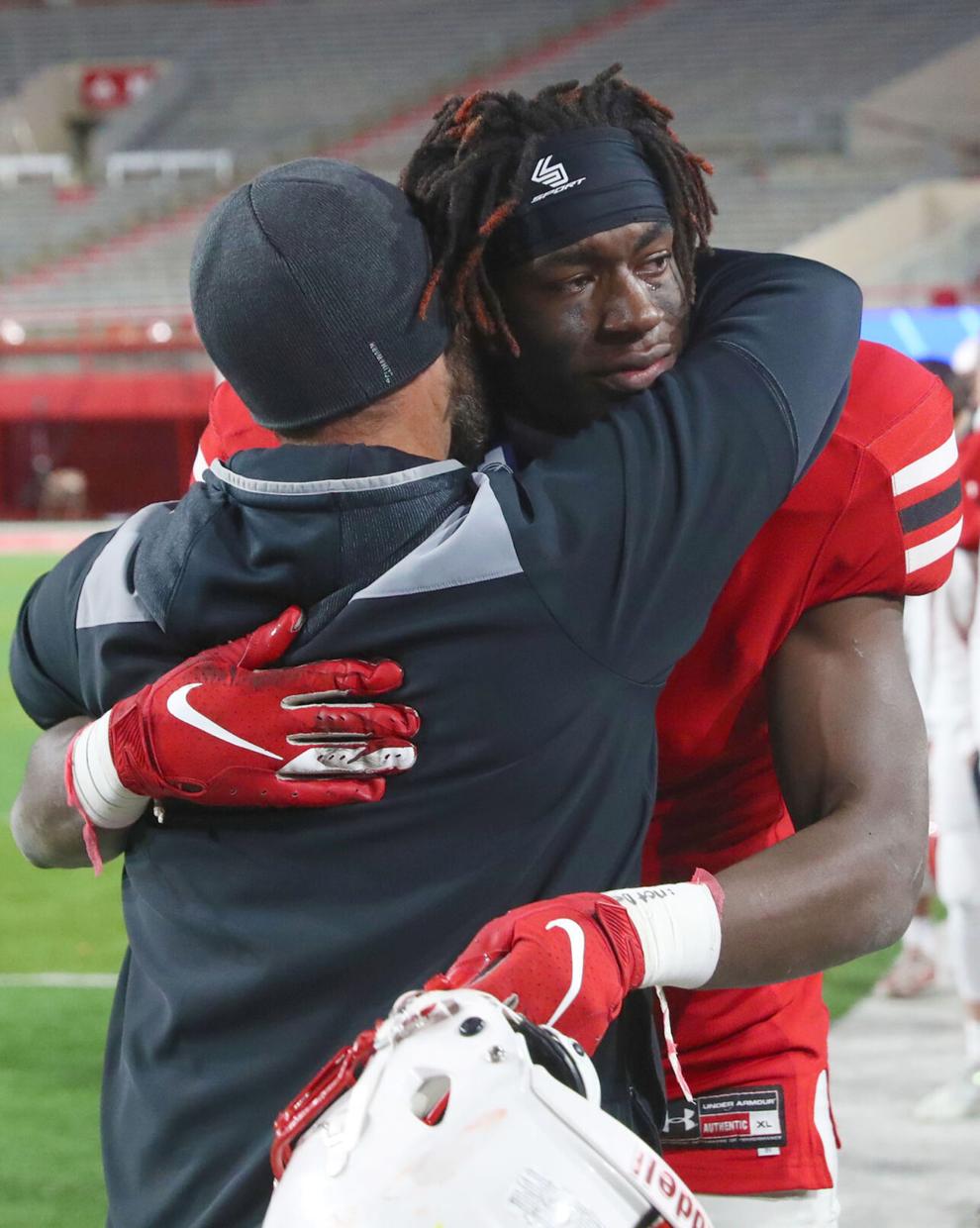 But on third-and-goal from the 6, defensive end Ethan Nguyen picked off a screen pass from Drew Knust.
After a holding penalty helped stall Bennington's next possession, the Huskies again threatened only to see Bennington intercept a pass.
Mitchell Andersen picked off Knust in front of the end zone on fourth-and-9 from the 23.
"We knew this was the best offense we faced all year off the way they played us the first time," Lenhart said. "So these guys answered the call. We gave up some spots, but the biggest thing was we made them snap it again."
Peterson said the turnovers were obviously big factors with the Huskies losing three and Bennington none.
"We had to be almost perfect tonight, and we knew that," he said. "We moved the ball well, but once we got into a situation where we were behind the sticks – maybe second-and-12 – a couple times in the red zone, we had to do some things that were uncomfortable for us and maybe things that played into their strengths a little bit better. Their kids made plays.
"We didn't finish drives in the red zone. That's on us."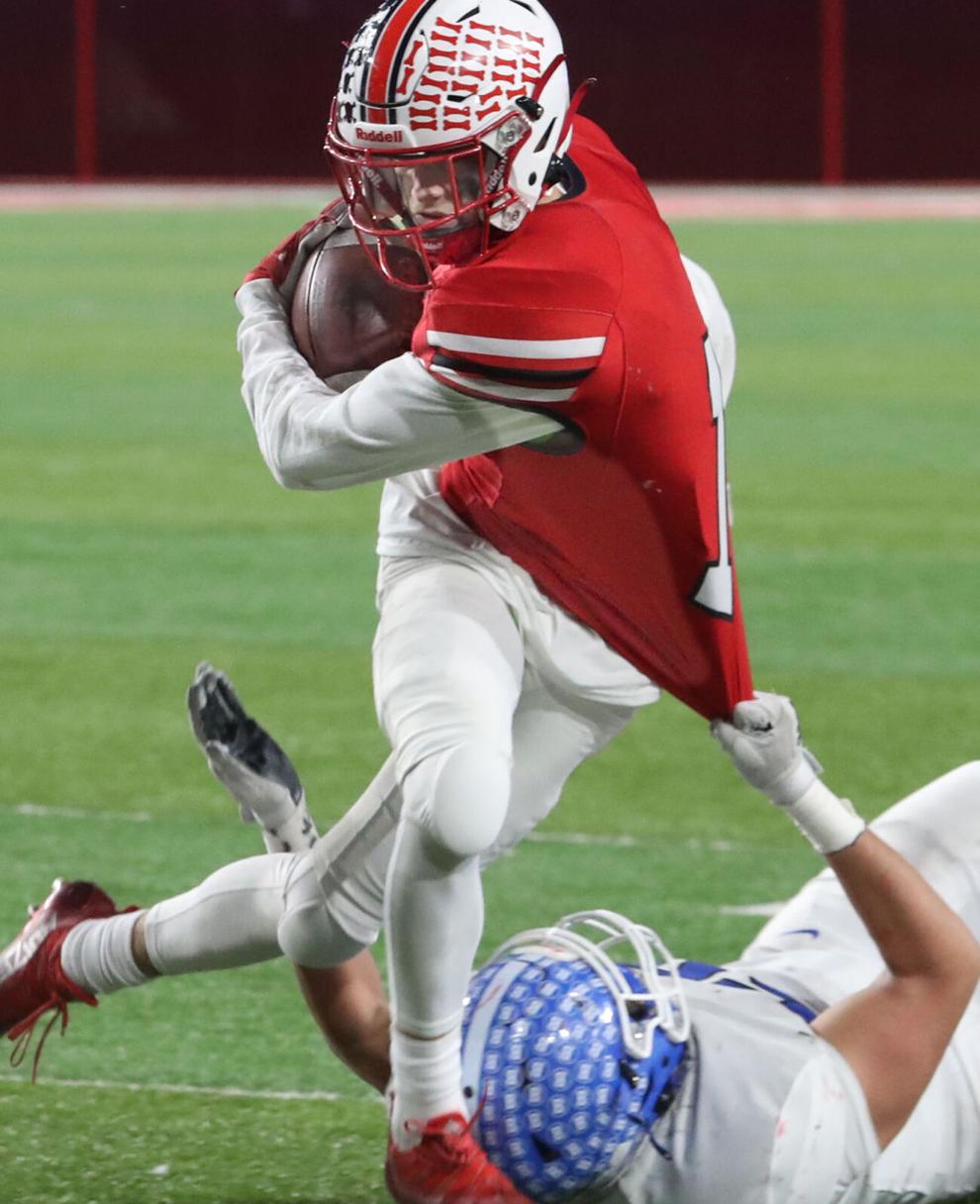 Two plays later, Mostek appeared stopped near the line of scrimmage before breaking loose for an 89-yard score, putting Bennington up 14-0 with 9:51 remaining in the second quarter.
Mostek also broke the 11-man record for rushing yards in a season on the score, eclipsing the mark of 3,008 yards set by Omaha North's Calvin Strong in 2013.
Mostek's third score was a shorter outing – a 1-yarder where he again looked to be stopped short before bouncing free to make it 21-0 with 6:08 to go before halftime.
The Huskies answered by going 67 yards in five plays – all runs by Carlos Collazo – to get within 21-7 with 4:44 remaining in the period. Collazo capped off the drive with a 3-yard run after gains of 24, 10, 14 and 16 yards.
Mostek responded with a 2-yard score to put the Badgers back up by three touchdowns, then Bennington switched things up and took to the air for a 65-yard pass from Trey Bird to Cayden Bluhm for a 35-7 lead with 15 seconds left in the half.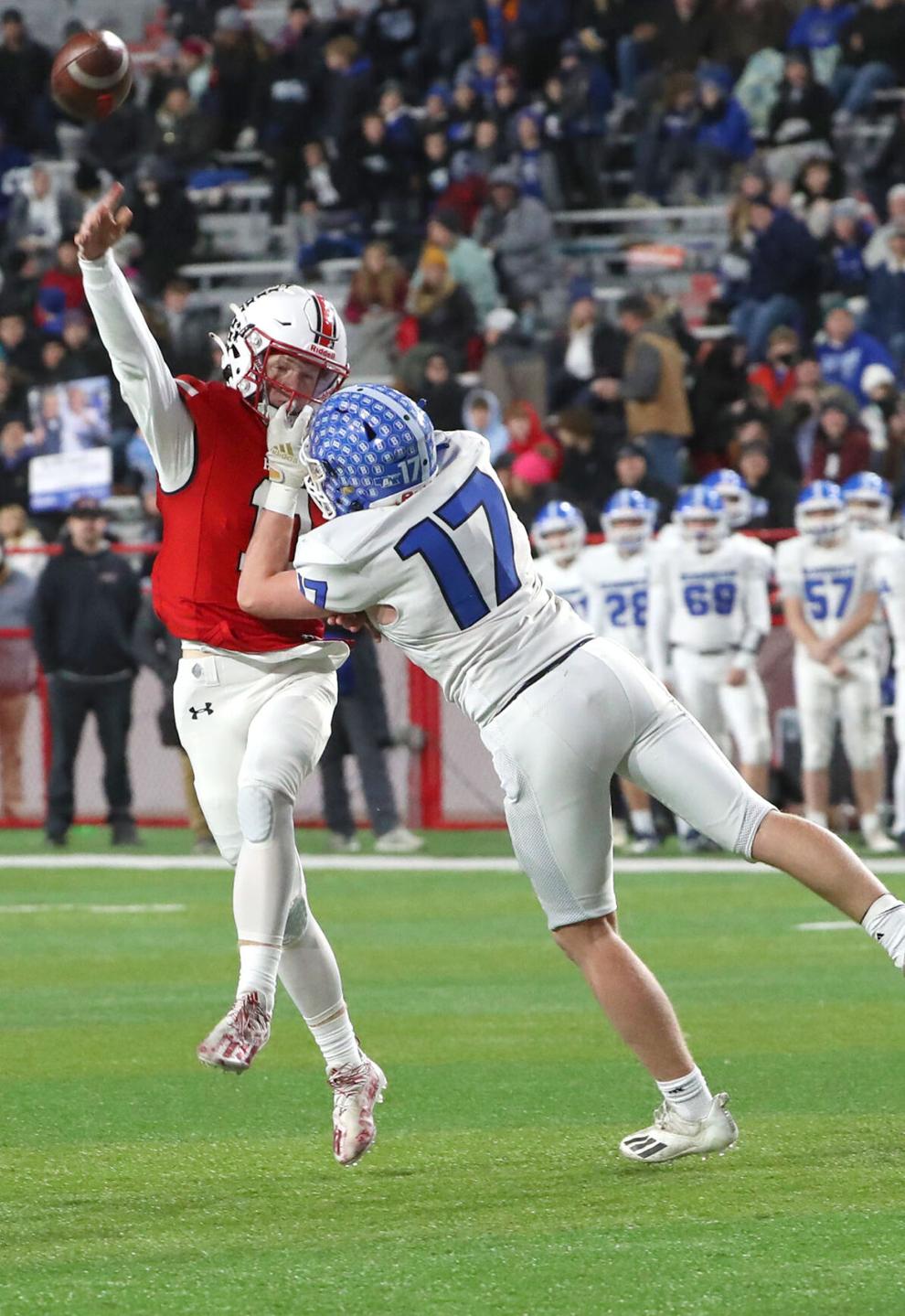 The Huskies got a 35-yard score by Collazo in the third quarter and recovered the ensuing onside kick but couldn't get back into the game.
Collazo finished with 272 yards on 36 carries for the Huskies, who lost at Elkhorn in last year's Class B championship game.
"You want to celebrate so many things about what we accomplished this year, and this stings," Peterson said. "We've been here before, and to make it to this game and get beat again this year does sting. Tomorrow morning we're going to wake up and the sting is going to be a little bit less. We're going to look back on what we accomplished and be really proud of what the seniors have done.
"These seniors have played in three state championship games. They played 14 playoff games. That's an accomplishment for these kids, and we're going to celebrate this when the sting wears off."