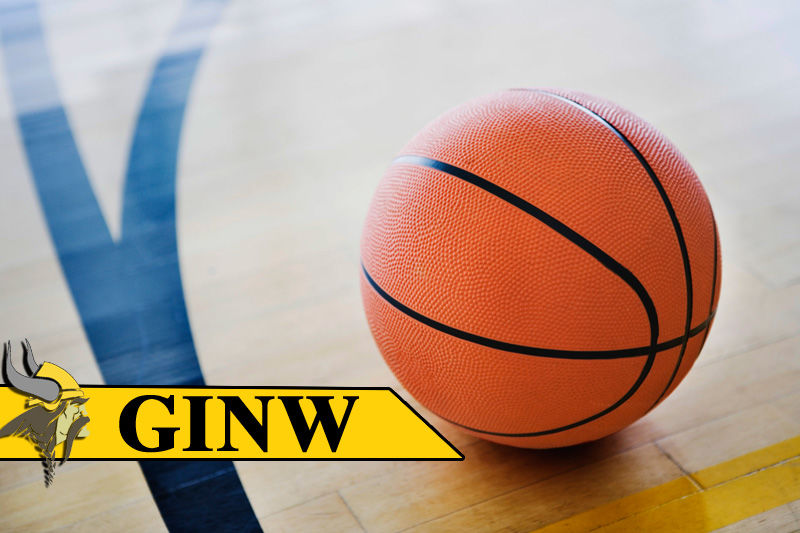 Momentum built going into halftime carried over after the intermission for Northwest in Tuesday night's Class B, Subdistrict 7 final.
The top-seeded Vikings closed the second quarter on a 9-0 run and opened the second half on a 20-4 spree to pull away for a 56-40 home-court victory over No. 2 seed Hastings. The Tigers trailed just 23-21 with 3:36 remaining until halftime, but were outscored by 25 points over the next 11:48.
"It sounds like a rotten cliche, but made shots helped the run — no question," Northwest coach Chip Bahe said. "What we did the best was adjust to a couple of different defenses.
"They played man a couple of times, played some zone — even showed a little box-and-one — and I thought for our kids to see multiple defenses and adjust to them in the first half was big."
The Vikings (15-6) hit 11 of 20 shots from the floor in the second and third quarters combined. Meanwhile, Hastings was just 3 of 18 on field-goal attempts during that span.
"We executed the game plan just like we wanted to, (but) we just couldn't hit shots in the second half," Hastings coach Drew Danielson said. "That's really what it came down to.
"We had the looks — they just didn't go in. I thought we didn't get enough shots up and we were just fighting an uphill battle."
Alex Brandt scored a game-high 17 points, Riley Anderson had 14 points and Jed Walford added 10 for Northwest, which finished 8 of 15 from 3-point range. The trio of Parker Janky, Anderson and Brandt combined to go 8 of 11 from beyond the arc for the Vikings, who previously beat Hastings 63-56 back on Feb. 2 in Grand Island.
"This group has really shared the ball and they believe in all 14 guys," Bahe said. "I'm proud of our guys for believing that it's what we wear across our chest that matters most and it's not about them as individuals."
Anderson scored eight straight points, capping the first half with a fastbreak finish before drilling back-to-back 3-pointers in the third quarter to complete a 15-0 Northwest run. Brandt's driving basket gave the Vikings their largest lead at 52-25 with 7:48 to play.
The Vikings switched from man-to-man defense to zone midway through the third quarter. The Tigers were just 1 of 11 shooting in the frame as Northwest outscored them 18-4.
"We said all year that we'd maybe play a little zone (when) ahead and I think that helped us," Bahe said. "It nursed a little foul trouble that we had and playing a little zone ahead made them work a little bit and it elongated their possessions."
Brennan Witte led Hastings with 15 points — all coming in the first half. Gabe Garcia added nine points, hitting three 3-pointers in the fourth quarter, to cut the Tigers' deficit to 52-35 with 3:26 left.
Northwest advances to Saturday's district final with the opponent to be announced. Bahe said the Vikings will try to take the momentum from a strong closing run to the season on the road.
"This time of year, everything is now one and done," Bahe said. "When you put a collection of 16 teams together of this caliber, it will be just like this. This was a great game with great intensity and we're anticipating the same thing on Saturday."