A co-worker told Cole Macaluso to make left-handers everywhere proud Monday.
"Represent the left side, so I did my best," the Fremont senior said.
Macaluso was a happy southpaw by the completion of the first NSAA state high school bowling individual championships at Sun Valley Lanes. He rallied from down 16 pins after the first 10 frames to beat Millard North senior Adam Gollhofer 396-363 in the final.
Macaluso, who bowls about a 225 average, recorded a 228 in the game.
It was a tweak that helped Macaluso find a rhythm over the final 10 frames.
After the first game against Gollhofer, "I was thinking of a ball change to the Purple Hammer," Macaluso said. "The ball motion was too late with the black one, so I decided to ball change, and then since I knew I needed a big game, (I needed) to strike a lot."
Sure enough, the strikes followed. The senior rolled seven of them, including four in a row, in the second game to become the first boys state high school champion.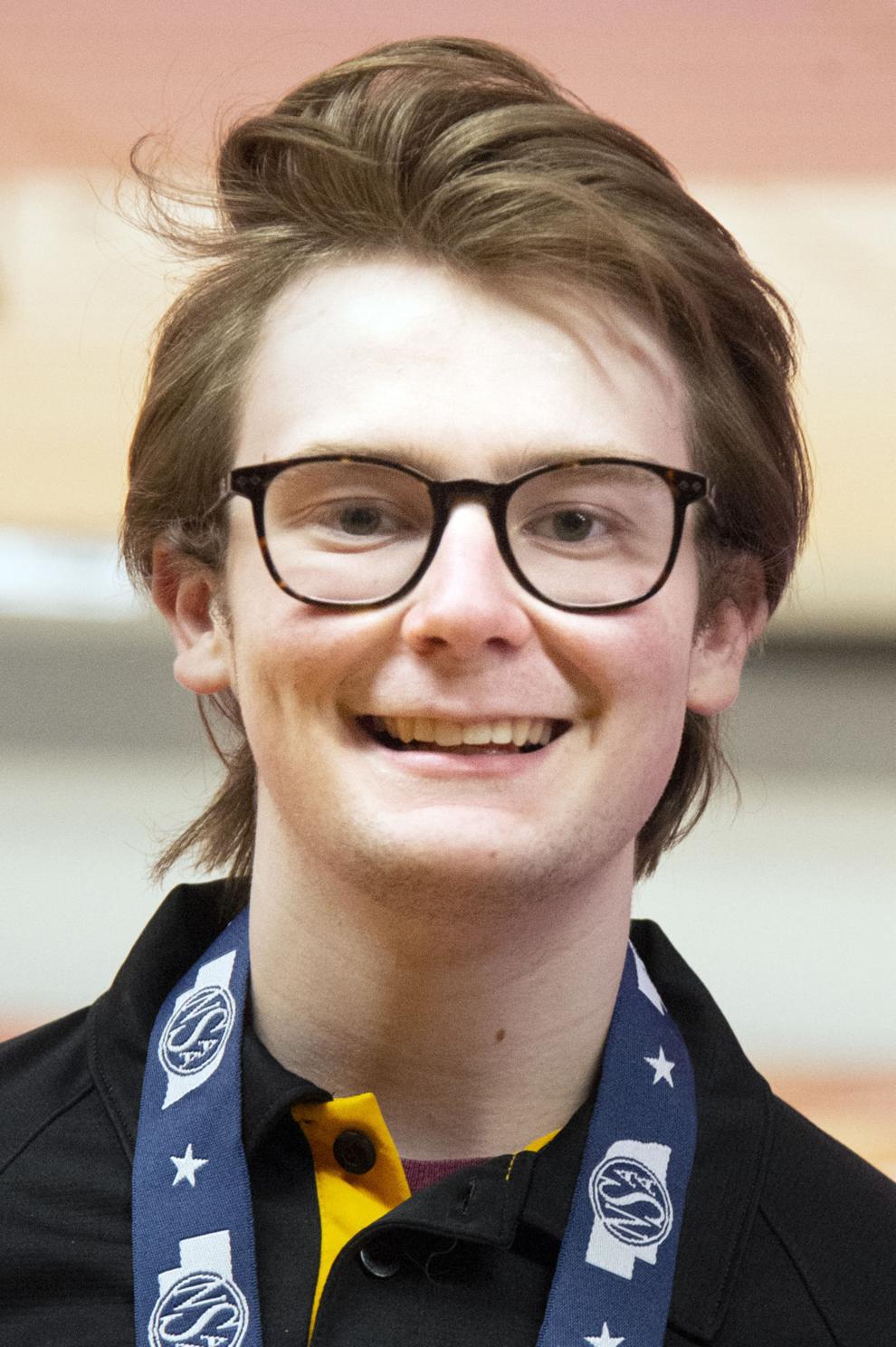 "I just hope this is a bright future for (bowling) and it's an honor to be the first person to ever do it," said Macaluso, who has been bowling competitively since he was 8. "Hopefully down the road and in a few centuries many more people can do it."
Monday marked the first day of the first-ever NSAA-sanctioned state bowling tournament. Forty-seven boys and 43 girls competed for top individual honors. About five hours before Macaluso's victory, Madison Henderson opened a new history page by becoming the first girls state champion.
The Columbus senior capped her day by defeating Wayne's Jamie Janke in the two-game championship match.
"Everyone can show off their skills and capabilities to other schools, and I honestly just think being one of the first ones is an amazing feeling," said Henderson, who was overcome with emotion just moments after her 342-310 victory.
Henderson put herself in a good spot during the qualifying round. She recorded an 801 to earn the top seed, and Janke nabbed the second seed with a 741.
Being a senior made Monday's victory more rewarding for Henderson.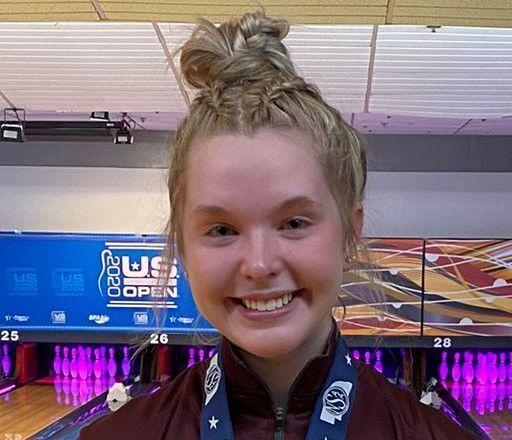 "Since I only had one shot at this I knew I just had to show my best capabilities out there," she said. "I tried to throw my best game every time I had a tournament."
Macaluso, the top seed after qualifying, said he was not bothered by the lights and cameras present Monday. He has encountered similar settings before, including two years ago when he helped lead Fremont to a state title in the high school club state event.
"Tried to keep everything out, all the spectators and just focus on game because we only get two," said Macaluso, who will study chemical engineering at UNL and bowl for Nebraska's club team.
Seward's Dane Conner and Ty Wehrs gave Seward a strong showing Monday, finishing third and fourth, respectively, in the final boys standings.
The state tournament will continue with the boys team finals Tuesday and the girls team finals on Wednesday. There are eight teams in each bracket.