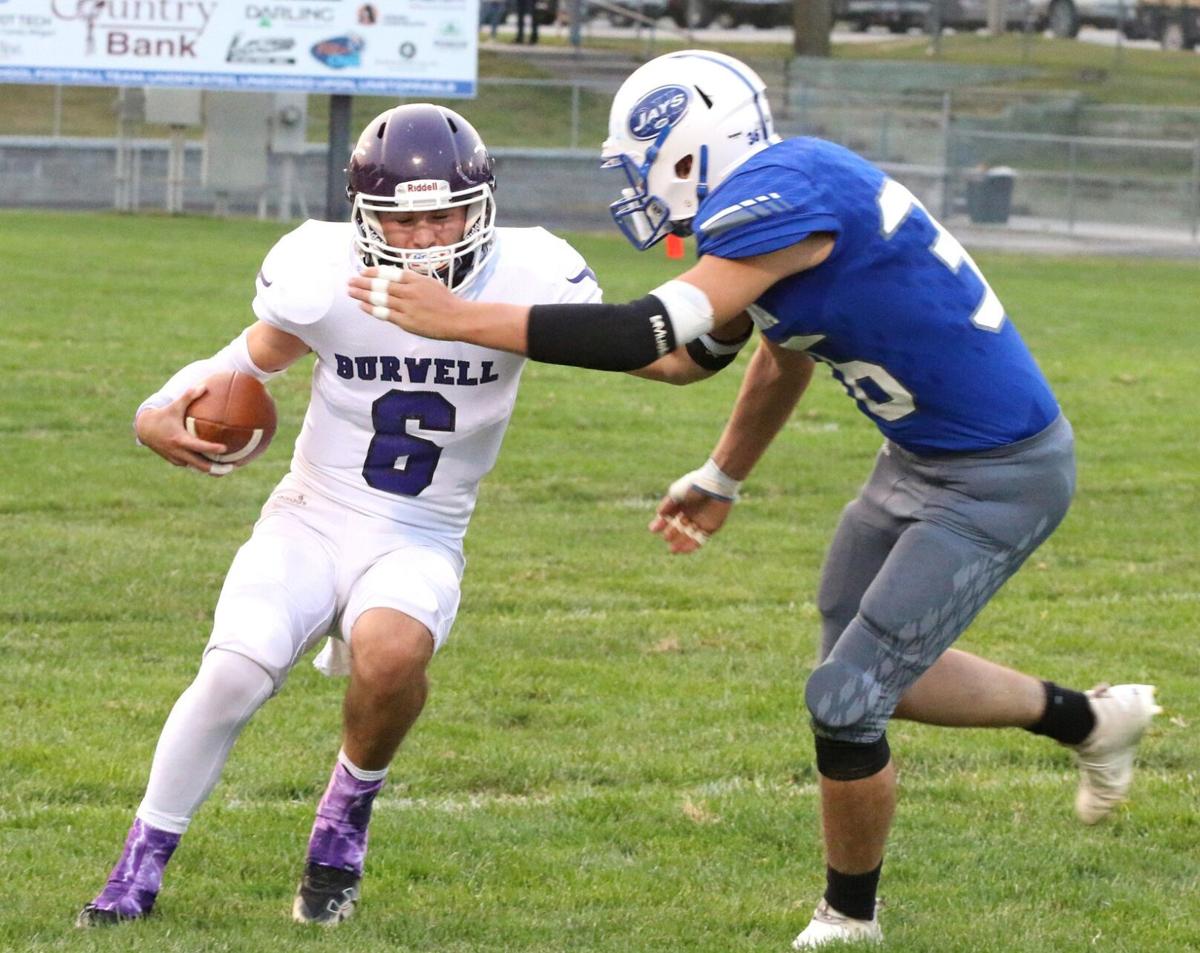 It's that time of the year to ask the annual question: Who is Burwell playing in the Class D-1 state championship game?
The Longhorns have now made up half of the title match-up in five out of the last six contests and will host Dundy County-Stratton Friday at 5 p.m.
Burwell (12-0) needed a pair of come-from-behind, one-point wins in the previous two rounds to extend its finals dynasty this season.
But when a program has now played 25 playoff games over the past six seasons and gone 21-4, those 49-48 games against Neligh-Oakdale and 37-36 contests against Cross County tend to end up in your favor.
Note that prior to 2015, Burwell had won a total of eight playoff games.
"Our experience played a big role," said coach Luke Gideon about the recent close wins. "Our confidence because of the kids being there before was big. We've won tough playoff games against really challenging opponents.
"We had four turnovers last week and were fortunate enough to get through. We were down 22-0. We had to play better than that, but Cross County is a quality opponent and had a lot to do with that."
Dundy County-Stratton (11-0) is a familiar playoff opponent for the Longhorns. The Tigers also traveled to Burwell for last year's semifinal round and fell 28-10.
"We played in the semifinals last year so both teams are familiar with each other," Gideon said. "They have good skill players and are big up front."
There are similarities in the teams that rely on their powerful rushing attacks but are also capable of striking through the air.
Dundy County-Stratton averages 327 yards on the ground and 91 yards passing. The Tigers feature a pair of 1,000-yard rushers in senior running back Serbando Diaz (1,862 yards and 29 touchdowns) and junior quarterback Quade Myers (1,177 yards, 17 TDs).
Myers is also 62-for-95 passing for 1,009 yards with 23 touchdowns and two interceptions.
Burwell puts up 290 yards rushing and 132 yards passing while averaging a 56-24 win per contest.
Caleb Busch has piled up 2,189 yards and 50 touchdowns on 265 carries. Barak Birch is 88-for-149 for 1,351 yards with 25 touchdowns.
Gideon said the Longhorns hope to repeat last year's semifinal performance against the Tigers.
"We established our run game last year and were able to throw the ball some," he said. "It's the same thing with everyone we played. We'll need to take care of the football better than we did with our four turnovers last week (against Cross County)."
Unlike Burwell's previous four finals appearances – which resulted in a championship in 2016 and three runner-up finishes – there will be no trip to Lincoln's Memorial Stadium.
The finals were moved to the home sites of the higher-seeded teams.
"I have mixed emotions," Gideon said. "We're playing football and we're on our home turf. We're competing for a championship in Burwell. I'd probably feel differently if we were going to Dundy.
"It's one of those things that we've been to Memorial Stadium and we know it's a great experience. Our kids want to experience that again, but that isn't going to happen."
Get in the game with our Prep Sports Newsletter
Sent weekly directly to your inbox!