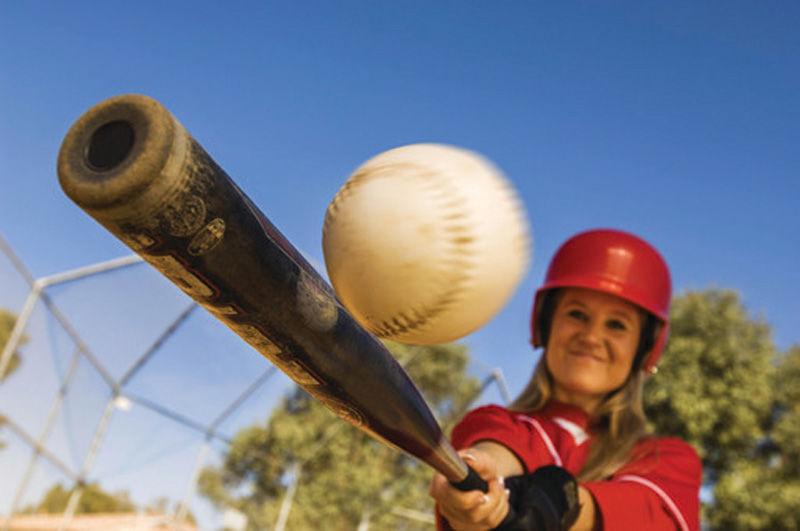 Vikings claim championship
CRETE — Class B No. 10-rated Northwest knocked off three top eight teams to win Saturday's Crete Invitational.
The Vikings opened with a 3-2 win over No. 8 Crete when Reba Mader hit a game winning fielder's choice in the bottom of the seventh.
Ahdriana Medrano finished 2-for-3 with a run. Ava Laurent earned the win, allowing one earned run on seven hits with 12 strikeouts and two walks.
Northwest then handed No. 1 Hastings its second loss of the season with a dominant 12-4 victory in four innings. Mader hit a grand slam while Laurent went 2-for-3 with a homer and four RBIs. Grace Baasch and Emma Sundberg each added two hits.
Kyle Caspersen and Laurent combined to limit the Tigers to three earned runs and five hits.
Northwest topped No. 5 Seward 6-1 in the championship game by scoring all of its runs in the sixth inning. Avyn Urbanski and Mader each had two hits.
Laurent allowed no runs and one hit over 5 2/3 innings. She struck out 11 and walked none to help the Vikings (16-8) extend their winning streak to 11 games.
Crete    000    110    0—2    7    3
Northwest    001    001    1—3    5    2
WP—Laurent. 2B—NW, Urbanski.
Northwest    152    4—12    11    1
Hastings    202    0—4    5    1
WP—Caspersen. LP—Molina. 2B—NW, Medrano; H, Schultz. HR—NW, Laurent, Mader.
Northwest (16-8)    000    006    0—6    7    0
Seward    000    000    1—1    3    3
LINCOLN — Grand Island Senior High lost three games at Saturday's Lincoln Southeast Invitational.
The Islanders were blanked by Class A No. 2-rated Lincoln Southwest 13-0 in three innings. Sydney Cobler had the lone hit for G.I.
No. 4 Omaha Marian topped Grand Island 16-4 in three innings. The Islanders had three hits, all home runs which came from Kamdyn Barrientos, Brianna Lawver and Brittina Titman.
Class B No. 7 Blair downed the Islanders 12-2 in four innings. Barrientos finished 2-for-2 with another homer.
Grand Island    000—0    1    3
Lincoln SW    643—13    13    0
WP—Bank. LP—Cobler. 2B—LSW, Pieper, Smetter, Divis, McNeese, Fritz 2. HR—LSW, Pieper, Hain, Wood.
Grand Island    031—4    3    3
Omaha Marian    943—16    15    0
WP—Russell. LP—Dunning. 2B—OM, Cathcart, Hupal, Skiles, Russell. HR—GI, Barrientos, Lawver, Titman; OM, Cathcart, Skiles.
Grand Island (6-28)    011    0—2    6    7
Blair    334    2—12    8    0
WP—Ulven. LP—Cabello. 2B—GI, Deras; B, McMillen, Lewis, Chance. HR—GI, Barrientos; B, Villotta, Warnick, Anderson.
Crusaders first at Holdrege
HOLDREGE — Class C-1 NO. 4-rated Grand Island Central Catholic claimed the championship at Saturday's Holdrege Invitational.
The Crusaders swept Minden 25-18, 25-7 behind 11 kills from Chloe Cloud. Carolyn Maser added 22 set assists while Riley Rice scored 23 points.
GICC then battled back to edge Hastings St. Cecilis 22-25, 25-23, 25-20. Evan Glade had nine kills and Lucy Ghaifan added seven kills and three blocks. Maser amassed 25 set assists while Maddie Urbanski scored 10 points.
The Crusaders (15-1) capped off an undefeated day by sweeping Scottsbluff 25-9, 25-12. Cloud had six kills, MAser 15 set assists and Haily Asche 11 digs. Urbanski piled up 21 points with seven aces.
Get in the game with our Prep Sports Newsletter
Sent weekly directly to your inbox!