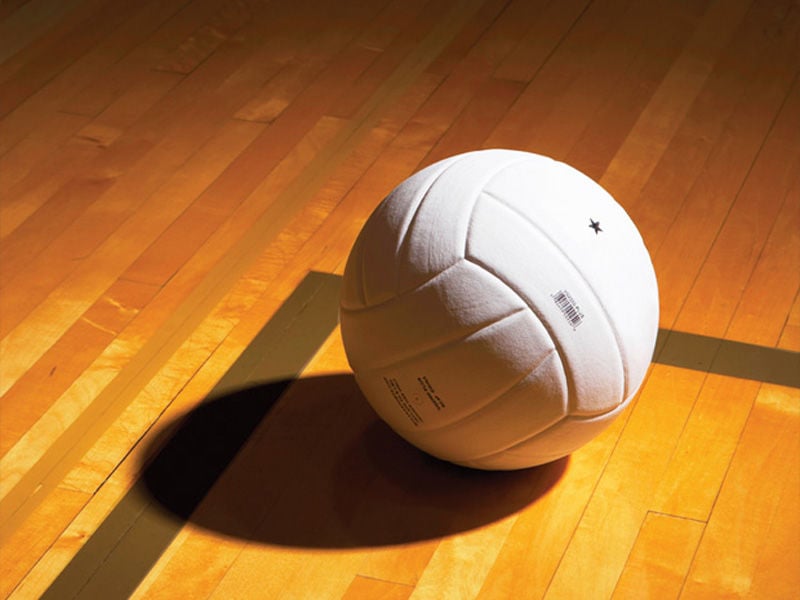 Vikings top Islanders at Kearney Invitational
KEARNEY — Northwest swept Grand Island Senior High 25-17, 25-16 Saturday as both teams participated in the Kearney Invitational.
Ellie Apfel and Claire Caspersen each had six kills for the Vikings. Kinzi Havranek had 18 set assists and Sophia McKinney recorded 15 digs.
That was the lone win on the day for the Vikings, who were starting their season after being quarantined for 14 days due to COVID-19 exposure.
Northwest fell to North Platte 21-25, 25-22, 25-15. Macey Bosard put down 10 kills and Apfel and Caspersen each had six. Madolyn Clark finished with eight digs and 11 points while Havranek had 26 set assists and 14 points.
Kearney swept the Vikings 25-20, 25-22. Bosard and Apfel both had six kills. Havranek contributed 16 set assists and McKinney had 12 digs.
Northwest fell to Gretna 25-22, 25-17. Bosard had 10 kills, Ashlynn Brown seven kills, Havranek 25 set assists, McKinney 20 digs and Taylor Retzlaff 16 digs.
"After only two practices coming into the weekend I am pretty pleased with how we played," Northwest coach Lindsey Harders said. "We improved throughout the day. The girls were excited to finally get a chance to play after our 14 day quarantine."
The Islanders finished 0-4. They lost to Gretna (25-20, 20-25, 25-16), Kearney (25-16, 22-25, 25-11) and North Platte (25-16, 25-11). No other information was provided.
Red Hornets go 1-2 at Harvard Invitational
HARVARD — Heartland Lutheran won one out of its three matches at Saturday's Harvard Invitational.
The Red Hornets fell to the host Cardinals 25-6, 25-10. Brynn Saddler had three kills, Carlynn Niemoth three set assists and Paige Peterson five digs.
Heartland Lutheran lost to McCool Junction 25-20, 25-17. Saddler had six set assists, Maddie Graham four kills, Peterson six digs and Kathleen Spiehs contributed three kills and five digs.
The Red Hornets ended with a 25-20, 25-17 victory over Elba. Saddler had six set assists, Spiehs four digs and Graham six kills and five digs.
"We played better as the day went on," Heartland Lutheran coach Connie Hiegel said. "We were missing two starters, Maggie Bexten and Abigail Niemeier, for various reasons this weekend. I'm excited for the experience that our youth got today."
Crusaders split against rated opponents
HASTINGS — Grand Island Central Catholic split a pair of games during Saturday's Hastings St. Cecilia Invitational at the Smith Softball Complex.
The Class B No. 9-rated Crusaders opened with a 2-1 victory over No. 6 Crete thanks to Shaylin Kucera's walk-off single in the bottom of the sixth inning. Kucera and Boston Boucher each had two hits.
Andrea Palma picked up the complete-game win, allowing one run on five hits with seven strikeouts and two walks.
"Shaylin hitting that walk-off was exciting for her and for the team," GICC coach Brock Culler said. "Andrea Palma threw outstanding and our defense was good."
Class B No. 3 Hastings took a 2-1 lead over the Crusaders in the first inning and extended that into an 8-1 victory. Samantha Schmidt hit two home runs and drove in five for the Tigers while Peytin Hudson limited GICC (13-4) to seven hits.
Jessica Zehendner went 2-for-4 for the Crusaders and Alexis Mudloff homered.
"Peytin Hudson kept us off balance and really spun the ball well," Culler said. "I thought we competed well today, and I'm happy with how the day went even with that loss."
Crete (7-4) 000 010—1 5 3
WP—Palma. LP—Mach. 2B—C, Stones; GICC, Mudloff, Paulk. HR—C, Mach.
GICC (13-4) 100 000 0—1 7 3
Hastings (12-1) 200 303 x—8 5 1
WP—Hudson. LP—O'Neill. 2B—GICC, Kucera. HR—GICC, Mudloff; H, Schmidt 2.
Vikings place second at Aurora Invitational
AURORA — Northwest shot a 404 to place second at Saturday's Aurora Invitational. The host Huskies claimed the team title with a 387.
Hailey Schuster led the Vikings by placing fourth with a 96. Alayna Wattier (sixth, 99), Taylor Mazour (eighth, 103) and Amber Muhlbach (13th, 106) also finished in the top 15.
Aurora was led by Riley Darbro and Emma Young who placed second and third, respectively, while shooting 94s.
Aurora 387, Northwest 404, Columbus Scotus 414, Fullerton 444, York 469, Exeter-Milligan 675.
1, Cecilia Arndt, Columbus Scotus, 82; 2 Riley Darbro, Aurora, 94; 3, Emma Young, Aurora, 94; 4, Hailey Schuster, Northwest, 96; 5, Grace Ziegler, Aurora, 96; 6, Alayna Wattier, Northwest, 99; 7, Emily Beed, Fullerton, 99; 8, Taylor Mazour, Northwest, 103; 9, Regin Dunham, York, 102; 10, Emily Pedersen, Aurora, 103; 11, Piper Fernau, York, 103; 12, Ella Nahorny, Columbus Scotus, 102; 13, Amber Muhlbach, Northwest, 106; 14, Tana Bridger, Fullerton, 109; 15, Alaina Dierman, Columbus Scotus, 109.
Get in the game with our Prep Sports Newsletter
Sent weekly directly to your inbox!