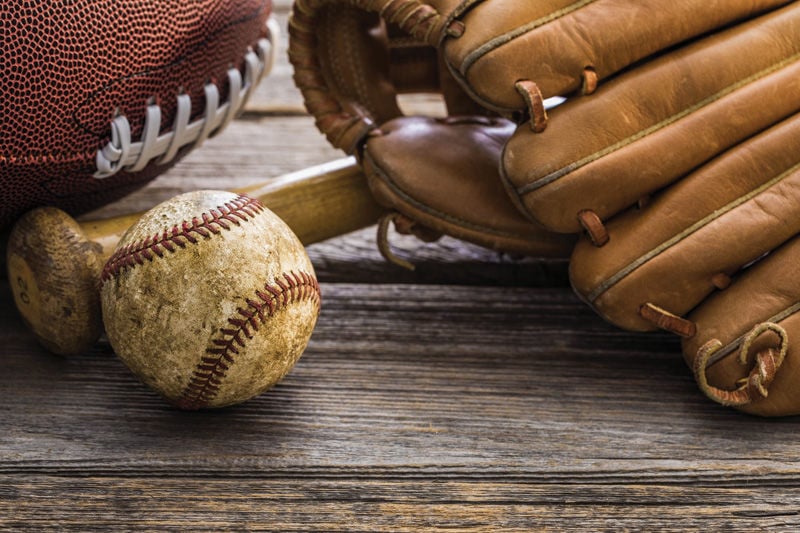 Dannebrog-Cairo-Boelus and Palmer-Wolbach-Greeley got well acquainted with each other over the course of the season.
Now the teams could add another meeting — or two or three — to that familiarity when they play in the Class C American Legion seniors state tournament. The double-elimination tourney takes place Saturday through Wednesday in Palmer.
"I've always wanted to host one before I'm done coaching," said PWG coach Brad Reimers.
However, he feels there really isn't any sort of home-field advantage.
"I don't really think there is an advantage or a disadvantage," he said. "You still have to come and play the game. It doesn't matter where you play. You've still got to focus and still have to come with that mindset that you want to be a winner."
DCB coach Joe Noakes likes playing closer to home.
"We had districts at Ravenna, and we had some super crowds there to help with their gate," he said. "It's nice not to have to stay in a hotel room for or five days."
DCB won all four meetings with PWG this season as part of its 26-0 record. After a pair of 1-0 victories early in the season, DCB won a pair of meetings in the area tournament by a combined 30-10.
DCB outscored its area tournament opponents 51-14 over four games.
"We knew it was going to be a tough tournament going into it, but we pretty much handled it and took care of business," Noakes said. "Now we're 26-0 after district, so I'm proud of the boys and happy for the three seniors.
"Elijah Boersen has been a rock-solid contributor for five years in our program. Eli Wooden came back out this year and he's been an excellent ballplayer. Jeremiah Arndt is our Legion baby."
PWG (25-7) knew from the start of the season that it would be in the state tournament as the host team. Reimers said that may have been a factor in the area tournament.
"I know we can play a lot better than we did," he said. "But other than that, I felt that we played well and at other times they let their guards down. I know a lot of it is they knew they were already into the state tournament, but as a coach I feel we need to be peaking now instead of trying to peak over this next weekend."
DCB faces Crofton Saturday at 5 p.m. in the first round. As expected with an undefeated team, there are no plans to change anything for the state tournament.
"We've got very deep pitching, solid offense and hopefully we play good defense unlike our juniors did in the state tournament," Noakes said. "Hopefully, we don't play like that, and I don't expect them to. There's a little more experience on this team."
The DCB juniors were also undefeated entering their state tournament but fell one day short of playing in the championship round.
Many of those juniors are on the seniors team, and Noakes said that experience can be a valuable lesson.
"They learned that you have to hit the ball," he said. "When you get to the state tournament, the other guys are good too. They throw strikes and don't walk people, while in the regular season there are a lot of pitching changes and guys experience a lot of walks.
"Just because you're undefeated doesn't mean you're going to stay undefeated going into the state tournament. But hopefully we can do that."
Technically, DCB is the defending state champion after winning a title in 2019 before postseason play was canceled last summer.
"We're the defending state champ due to COVID," Noakes said. "We didn't have a chance to defend our title last year, so it's like these boys are hungry for a state title. Everybody on this team has been through that before."
Carter Noakes, Bosten Caspersen, Kolby Gorecki, Bryce Gorecki, Wooden and Boersen are among the players who can appear in the top half of the batting order and lead the high-scoring offense.
For Reimers, consistency will be key to PWG making a deep run in the tournament.
"We've struggled at times and we've played good ball at times, so I guess it's just how they want to end their careers," he said.
"We knew from the beginning of the year they're a good group of boys. They were the (juniors) state champs two years ago, so they get it. I can just put it this way — they're ballplayers when they want to be."
Avoiding mistakes will be key for PWG (25-7), which opens against Pender Saturday at 8 p.m.
"That's going to be the big thing — keep errors to a minimum and walks to a minimum," Reimers said. "Your defense is going to win you the game, especially in our ball park."
Just like DCB, PWG hopes that the experience of winning a state title pays off again this year.
"Experience is a big key from what they did two years ago to now going into the tournament," Reimers said. "They know what it takes to get the job done when they get there."
Ruger Reimers, Kade Caspersen, Ty Nekoliczak, Trevor Cargill and Morgan Behnk are among PWG's top performers.
Since they are on the same side of the bracket, DCB and PWG could meet up again as early as Sunday.