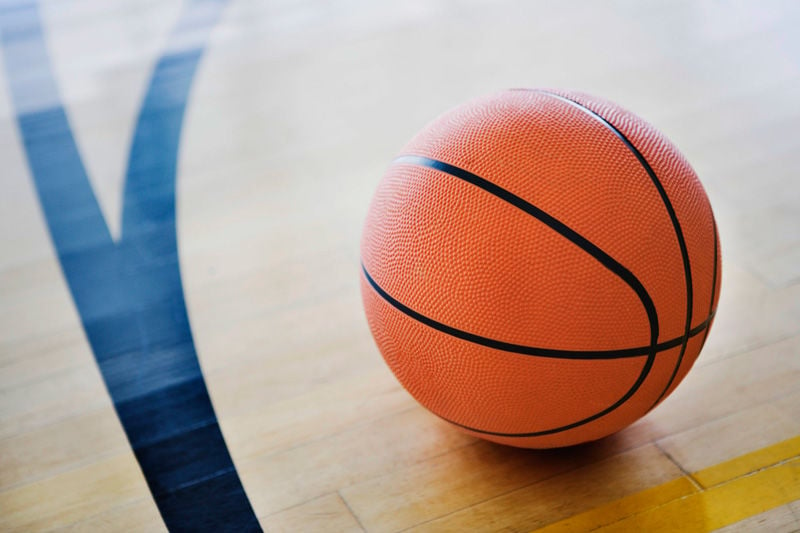 Despite being one of the last teams to take to the court to begin practices this season (outside of Lancaster County) as usual, Burwell hit the floor running to begin the year.
And the Longhorns haven't stopped yet.
Burwell sits at 13-0, one of only five undefeated teams left in the state in any class.
"We're honored to still be unbeaten," coach Adam Stolzer said. "I have guys who are willing to work hard. They have experience and they combine that with a great work ethic and intensity."
Burwell is used to having little practice team before getting thrown into a season. With the football team appearing in five out of the past six Class D-1 championship games, Stolzer has had to cram in a lot of work in a little time during his six preseasons with the Longhorns.
During those first two years, Burwell started out 3-0. But the last three seasons tipped off with losses to Fullerton.
This year has been much, much different.
"The guys love basketball and they've played a lot together," Stolzer said. "You can tell how much time they've spent together when they get into an offensive flow."
Four starters returned from last year's 12-10 team, and that helped the team overcome the abbreviated practices along with the COVID-19 pandemic affecting what teams could do during the summer.
"Usually we want to play as many games as possible, but we couldn't do that this summer with COVID," Stolzer said. "So we focused on just us. We worked hard in the weight room and at open gym. We took advantage of the situation to hone who we wanted to be when we could start playing again."
Burwell is currently ranked No. 5 in Class D-1 and picked up its two biggest wins of the season so far in the past two weeks.
The Longhorns defeated Class D-2 No. 4 Loomis 53-48 in the Minden Holiday Tournament and downed D-2 No. 6 Humphrey St. Francis 72-49 last Saturday.
"What I was most impressed about in those games was our defense," Stolzer said. "We held both of those teams under 50 points, and they're both really good."
Burwell is also really good on offense, averaging 64.3 points per game thanks to a balanced lineup.
Senior Barak Birch — a 1,000-point career scorer — leads the team with 16.4 points. He's followed by junior Carter Mann (12.8 ppg), junior Dillon Critel (12.3) and senior Levi Bode (10.1).
That balance is key when the Longhorns know they will get every opponent's best effort with that "0" in their loss column.
"Whether in basketball or in football, these boys have been in big games," Stolzer said. "They expect this. They're used to having a target on their back."
The perfect start hasn't changed things in the goals department. They've stayed consistent under Stolzer.
"We've always talked about competing for championships — holiday tournament championships, conference championships, subdistrict and state," Stolzer said. "We always want build young men who are great members of society and to win championships."
With a holiday tournament title already secure, the next championship opportunity comes next week in the Goldenrod Conference Tournament.
The Longhorns are the top seed and will host the Heartland Lutheran-Palmer winner Monday at 7:30 p.m. in the quarterfinals.
"It'll be a challenge, especially playing three games in a week," Stolzer said.
Palmer at Heartland Lutheran, 6 p.m.
Riverside at Elba, 6 p.m.
St. Edward vs. Nebraska Christian at Palmer, 7 p.m.
Spalding Academy vs. Fullerton, 6 p.m.
Heartland Lutheran/Palmer winner vs. Burwell, 7:30 p.m.
Riverside/Elba winner vs. Central Valley, 6 p.m.
St. Edward/Nebraska Christian winner vs. Humphrey St. Francis, 7:30 p.m.
Semifinals, 6 and 7:30 p.m.
This week's rankings
Burwell joined five other area teams in this week's Omaha World-Herald rankings.
Grand Island Senior High moved into the final spot in the Class A top 10 prior to Tuesday's upset loss to Lincoln East.
Aurora remained at No. 8 in Class B. In Class C-1, Adams Central is still No. 2 while St. Paul moved up one spot to No. 6.
Grand Island Central Catholic remained No. 1 in C-2, while a win over Doniphan-Trumbull sent the Cardinals down five spots to No. 10.
Stat leaders
The first edition of the area boys statistical leaders will appear in next Thursday's edition. The girls and boys leaders will alternate on Thursdays for the remainder of the regular season.