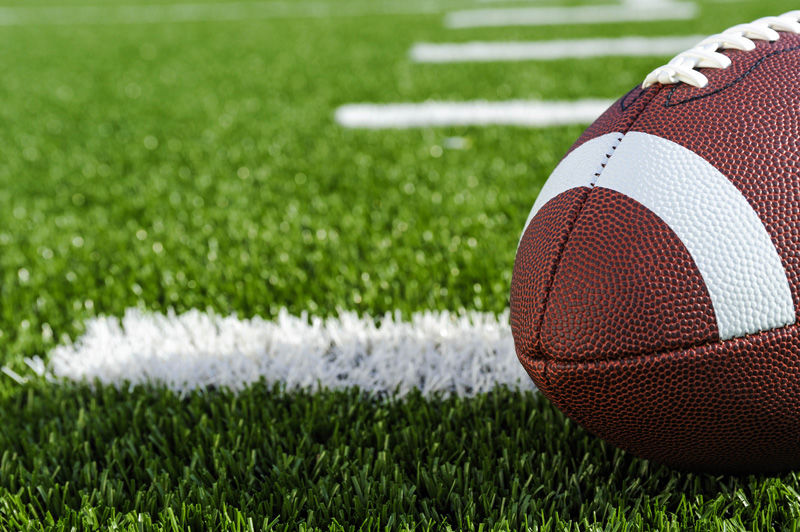 HASTINGS — Aurora quarterback Ethan Shaw ran for two touchdowns and threw for another on Friday night.
But, it was his catch off a trick play from Cayden Phillips that gave Aurora a 48-34 lead with just under five minutes left as the Class B eighth-ranked Huskies upset top-ranked Hastings 55-34.
Aurora racked up 541 yards of offense as Shaw ran for 112 and threw for 195 more. Running back Mack Owens added 164 yards and three touchdowns — two in the fourth quarter when the Huskies broke a 34-34 tie.
The Huskies held Hastings quarterback Jarret Synek to 13-for-22 passing for 197 yards and picked him off three times as the Tigers lost for the first time in seven tries.
Aurora (5-2) 14 20 0 21—55
Hastings (6-1) 14 7 13 0 — 34
A — Ethan Shaw 9 run (run failed), 9:52
H — Zaine Weidner 31 run (Breyer Menke kick), 7:42
A — Mackenson Owens 6 run (Shaw pass from Cayden Phillips), 3:25
H — Gareth Jones 2 pass from Jarret Synek (Menke kick), 1:02
A — Ethan Shaw 14 run (pass failed), 10:07
A — Jacob Settles 28 pass from Shaw (pass failed), 8:30
H — Synek 13 run (Menke kick), 7:46
A — Owens 5 run (Britton Kemling run), 2:05
H — Synek 37 run (Menke kick), 7:20
H — Austin Nauert 3 pass from Synek (kick failed), 3:38
A — Owens 4 run (Alex Peters kick), 9:40
A — Shaw 22 pass from Phillips (Peters kick), 4:52
A — Owens 13 run (Peters kick), 1:48
ORD — In a game scheduled this week after both teams lost their original opponents due to COVID-19 concerns, Class C-2 No. 2-rated Ord topped No. 4 Sutton 35-16.
Zach Smith went 9-for-13 for 189 yards with four touchdowns to lead the undefeated Chanticleers. That included a 65-yarder to Tommy Stevens to open the scoring. Smith also rushed for 79 yards and another score.
Central Valley 25, Fremont Mills (Iowa) 16
TABOR, Iowa — Central Valley made the most of a long road trip by defeating Iowa's No. 6-ranked 8-man football team Fremont Mills 25-16 Friday.
Ty Nekoliczak scored on touchdown runs of 1 and 5 yards, then went in from 30 yards out with 2:26 with the Cougars trailing 16-12.
Carson Corman added an insurance pick six from 15 yards out with 1:38 remaining.
St. Paul 40, Central City 29
ST. PAUL — St. Paul battled past Central City behind a big night by its offensive threats.
Eli Larson rushed for 154 yards and three touchdowns on 24 carries. Tommy Wroblewski had 56 yards and a TD on two carries and 77 yards and another score on three receptions.
Brenden Knapp was 5-for-5 passing for 114 yards and two scores.
Kale Jensen had another busy night passing for Central City. He attepted 66 throws this time out and amassed 263 yards.
PALMER — PATs made the difference for Palmer in a victory over Fullerton.
Both teams scored six touchdowns, but Palmer went 5-for-6 on PATs and held Fullerton to 2-for-6.
Karsen Reimers ran four four touchdowns for the Tigers. Ruger Reimers and Jayden Perchal each added one.
Isaak Norman rushed for four touchdowns and threw one to Grant Pickrel for the Warriors. Trey Dodds also had a TD run.
Doniphan-Trumbull 36, Sandy Creek 0
DONIPHAN — Doniphan-Trumbull blanked Sandy Creek 36-0 on Friday.
Blake Detamore rushed for 167 yards on 23 carries with three touchdowns. Myles Sadd went 7-for-11 passing for 173 yards with a score.
Get in the game with our Prep Sports Newsletter
Sent weekly directly to your inbox!