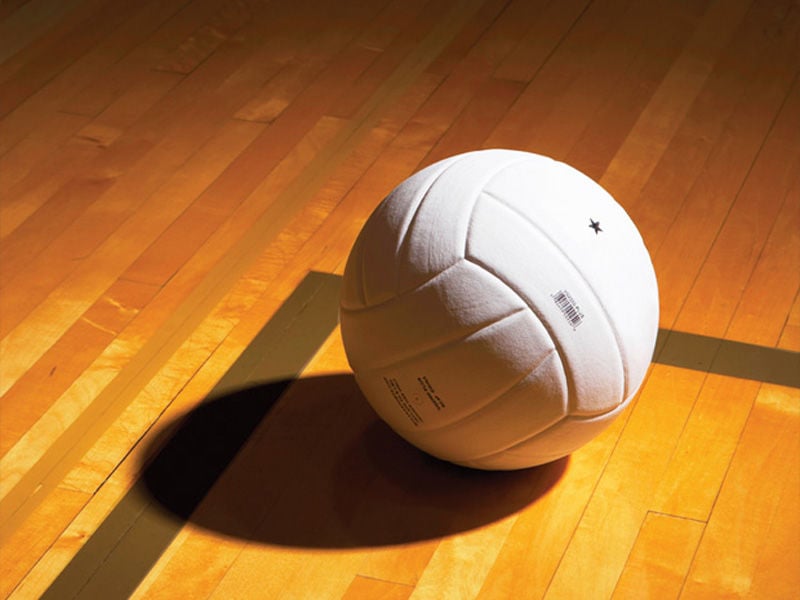 Serve and pass is the name of the game in volleyball.
Both Grand Island Senior High and Lincoln East had success with both when the two played Saturday at Senior High.
But the Spartans found more success with it after the opening set in defeating the Islanders 15-25, 25-16, 25-11, 25-12.
After seeing Grand Island easily taking the first set when it served and passed well, it was the complete opposite in the last three sets for East. The Spartans' serving helped get the Islanders out of system a lot, and East recorded 38 of its 45 kills in the last three sets.
"We slipped up in that first set but Grand Island did not back down and came to play," East coach Nicole Gingery said. "But we learned from that first set and passed better in the last three sets."
At first, Grand Island could almost do no wrong in the opening set. The Islanders recorded 16 kills, seven coming from sophomore Rylie Huff. They also had only three serving errors and one hitting error, which pleased coach Marcus Ehrke.
"We played so well in that opening set," he said. "Rylie had a great first set. She has come a long way from the beginning of the year. She just needs to be a little more consistent but she's coming around."
But with East serving tougher, Grand Island wasn't able to get the passes cleanly to setter Camaron Pfeifer. That allowed Islanders to pass over freeballs and couldn't get the attacks like they were in the first set. The Spartans also had 12 ace serves, including 11 after the first set.
East was able to get the ball to its attackers, especially to outside hitter Brooke Peltz, who had 15 kills, 10 coming in the second and third sets. The Spartans also got the ball to their three 6-footers in Annalee Ventling-Brown (6-1), Haley Sprackling (6-1) and Brooklyn Fuchs (6-0), who had nine, nine and six kills, respectively. Aaliyah Bradford had 32 assists, while Emma Rust had 12.
"If our passes are at least on the net, our setters are good enough to make plays and they will make the right reads to our hitters," Gingery said. "We didn't play safe and our hitters made the plays, especially Brooke who has been on varsity for four years. She definitely handles the pressure well and knows what's going to get us the win and that's swinging and being aggressive."
Huff and Alaina Probasco led the Islanders with nine kills each, while Emma Smith had six and Lilly Reed chipped in five. Pfeifer dished out 34 assists.
Ehrke said it's amazing what can happened in a volleyball match and gave East credit.
"It can be complete polar opposites from set to set and that's definitely what happened," Ehrke said. "I was hoping we would find something. If we lose the second set, that's fine but find something in the third and the fourth set and that just never happened.
"But I think Lincoln East has just solid attackers and ran a variety of things that threw us off as a blocking unit. We just need to find a way to not let our serve receive and passing just tank the way it did. We just ran into problems and gave up too many points in a row. And it affected our players."
The Islanders will be back in action during the Heartland Athletic Conference Tournament on Thursday. It will be a one-day tournament with four pools. Grand Island will play in pool D where they will face Columbus, Norfolk and Lincoln Northeast.
Get in the game with our Prep Sports Newsletter
Sent weekly directly to your inbox!