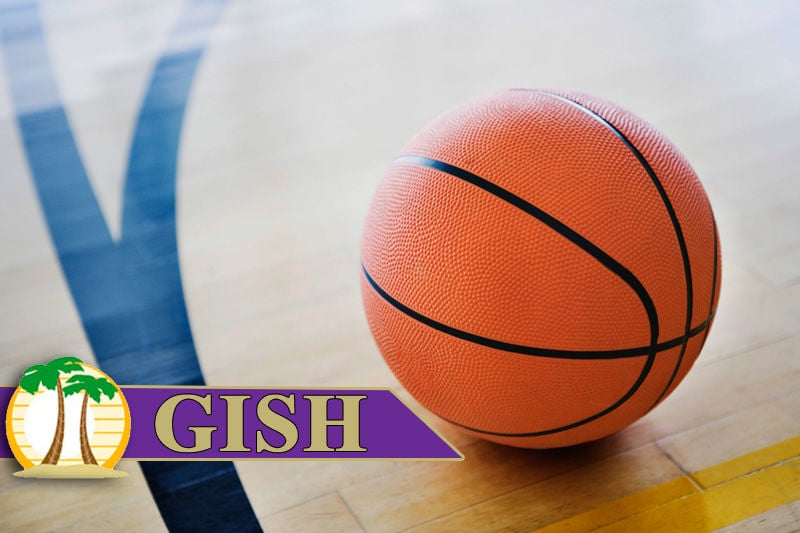 Lincoln East's big third quarter and solid execution of its defensive game plan added up to a 57-50 road victory for the Spartans Tuesday night over Grand Island Senior High.
The Class A No. 10-rated Islanders (7-3), who were off to their best start since the 2007-08 season, struggled at times to find alternate offensive production as Lincoln East used a physical approach to clamp down on Grand Island leading scorer Isaac Traudt. The 6-foot-9 junior was limited to five first-half points and had just six field-goal attempts through three quarters before scoring 15 in the fourth quarter to finish with 26 points and 11 rebounds.
"Isaac has to be a little bit tougher when teams are really going to get up and pressure him like that," Grand Island coach Jeremiah Slough said. "If opponents are going to play with their hands on him, he is going to have to cut with tempo and do some things off the ball to get himself some separation when he does catch it.
"To this point, Isaac has done a pretty good job on the ball of being able to get past the defense and make plays. We just weren't able to get that tonight with the way that they were guarding us and we struggled a little bit."
The goal for the Spartans (3-4) was to make Traudt work to even get the ball into his hands. He finished 6 of 12 shooting from the floor and was 12 of 13 at the free-throw line.
"We were really just trying to limit Traudt's touches," Lincoln East coach Jeff Campbell said. "Quinton Adams did a really nice job of being physical on Traudt and limiting his touches the best that we could. Isaac got some stuff inside off offensive rebounds and at the line at the end, but I do think we kind of effectively limited him a little bit.
"Brayden McPhail also did a good job of pressuring Traudt down the floor — just to try and kind of wear on him a little bit. The guys executed what we were trying to do pretty well."
Grand Island countered with a big performance by Dylan Sextro. The 6-foot-6 junior was a perfect 6 of 6 shooting from the floor, scoring all 15 of his points in the first 2 1/2 quarters before finally being slowed down by the Spartans.
"Dylan is just getting better and better every day," Slough said. "He continues to emerge as a threat for us, offensively, and as he grows in that role, he's going to learn to be more comfortable down the stretch.
"For the first three quarters, Dylan was really aggressive with his shot and in the fourth quarter, he wasn't quite as aggressive. We just have him be willing to make plays no matter what the situation is."
Carter Glenn scored a game-high 27 points to pace Lincoln East, which held on for the win despite not making a field goal in the game's final 8:07. Joseph Marfisi added 13 points on the strength of 3-of-5 shooting from 3-point range, including a trey to beat the halftime buzzer and cut Grand Island's lead to 20-19 at the intermission.
"Carter is the leader on our team — the guys know that — and we always look to him to score," Campbell said. "What I thought Carter did a really nice job of was his shot selection and he wasn't forcing things. He was taking what the defense was giving him."
Lincoln East outscored the Islanders 25-12 in the third quarter, hitting 10 of 12 shots from the floor, including three 3-pointers. Meanwhile, Grand Island managed just three field-goal attempts and had six turnovers in the quarter.
Glenn's driving layup with seven seconds left in the third quarter gave the Spartans their largest lead at 44-32. But after the Islanders opened the fourth with a 9-0 run to cut their deficit to 44-41 on two Traudt free throws, Campbell called a timeout with 4:13 remaining.
"We just said, 'Hey, we're still winning, so they're going to come out and guard us and not just let us hold the ball,'" Campbell said. "We told the guys to just trust their skills and that (Grand Island) was eventually going to foul us. Then, we just had to step up and make free throws."
Lincoln East did just that. The Spartans converted 13 of 16 free-throw tries in the final 3:31 with both Brayden McPhail and Glenn both going 5 of 6 in that span.
"We played really well in the fourth quarter, but the game got away from us in the third," Slough said. "I didn't do a very good job of manufacturing good opportunities for us, offensively, and we really struggled to guard them off the bounce.
"Carter Glenn is an elite player and once they got a cushion, we're just not built to be able to get out on the perimeter, pressure and deny and create turnovers. We had to rely on our half-court defense and credit Lincoln East: They didn't turn the ball over and just grinded out possessions until we'd make a mistake and foul them."
Slough said the Spartans' defensive approach was a good learning experience for his team.
"Until we see all the defensive looks possible, we're still learning and we're still learning how to play in space when opponents do run (double teams) and they make things tough on Isaac," Slough said. "That experience is going to continue to come. Every game that we get an opportunity to play situational basketball is just going to make us better."