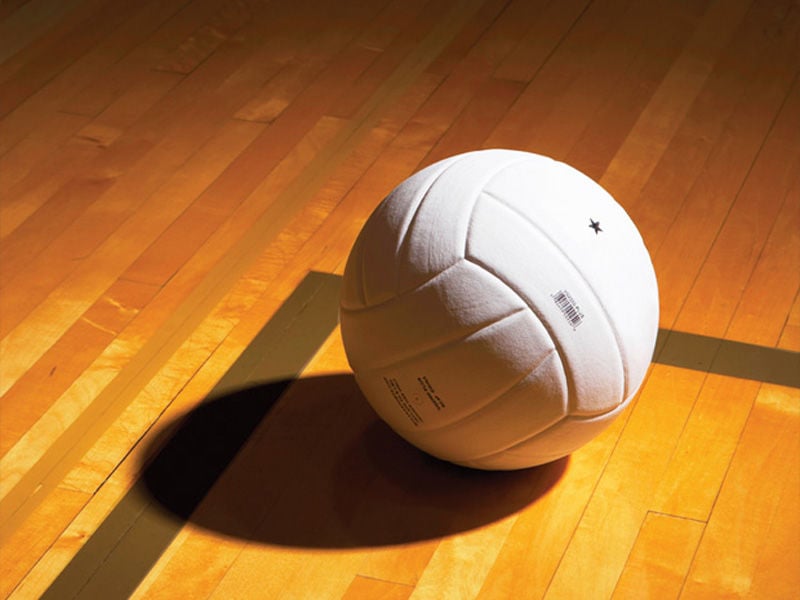 Nebraska Christian has relied on its experience so far during the 2020 season.
The Eagles lost only three players off of last year's 21-7 team that fell in the district finals.
That experience has Nebraska Christian at 6-0 to start this season and ranked No. 10 in Class D-2 in the Omaha World-Herald. In fact, the Eagles' top five attackers are all juniors, with Tenny Sebek being the only senior on the squad.
"We are experienced, which has helped a lot, especially since we weren't able to do much this summer with everything happening with COVID-19," NC coach Amy Schreiber said. "We have gotten quality play from a lot of people this year and we're going to have that again next year. Hopefully we can continue to build from that experience as the year goes on. We have a lot of options we can go to. "
Junior Molly Griess leads the way with 34 kills and a .338 hitting efficiency, while Tabitha Siep and Shelby Mchargue are right behind with 29 and 27 kills, respectively. Overall, Nebraska Christian has 140 kills with a .228 hitting efficiency.
The Eagles are running a 5-1 offense with freshman setter Ali Bruning, who has dished out 112 assists. Schreiber said she's been pleased with what the freshman has done so far in her young career.
"She's a go-getter and isn't afraid to go after balls," Schrieber said. "She has great relationships with the older players which is key for any setter. She's been able to get the ball to the right hitters at the right times."
One of Nebraska Christian's strengths is its serving. The Eagles have served up 95 ace serves so far, led by Seip with 31. Four other players have over 10 aces on the year, which has pleased Schreiber.
"We continue to work on our serving every day in practice and I think that has showed in the games we have played," Schreiber said.
The schedule doesn't get easier for the Eagles. They head to the Burwell Triangular Thursday that will include D-1 ratings contender Central Valley. They are part of the Central City Invite Saturday, which features a few B and C-1 schools. They open with Class B, No. 9 Platteview.
Schreiber said the Eagles are looking forward to what lies ahead.
"We know what we have coming up so we just need to keep moving forward," she said. "The girls want to see what they can do against some quality teams in the upper classes. But we aren't looking past Burwell and Central Valley who are two quality teams and Central Valley was at the state tournament last year. I think that's going to be some high quality volleyball Thursday.
"We're going to be pushed this weekend. Hopefully, we can continue to get better."
Other than Nebraska Christian, only three other teams are ranked in this week's World-Herald ratings.
St. Paul and Grand Island Central Catholic, who are both 8-0 on the season, are ranked No. 2 and No. 4, respectively, in Class C-1, while Fullerton is No. 9 in Class C-2.
There are a number of tournaments, including a few in the area, teams will be competing in this weekend.
- Hastings and Adams Central will join Nebraska Christian at the Central City Invite.
- GICC heads north to the Ord Invite.
- Grand Island will be part of the two-day LPS Classic Tournament.
- St. Paul and Aurora will travel to Gothenburg for the two-day Harvest Festival Invite.
- Giltner will play in the Central Valley Invitational.
- Burwell and Centura will both compete in the Gibbon Tournament
- Hastings St. Cecilia will play in the Fillmore Central Invite Saturday.
Marc Zavala covers volleyball for The Independent.
Get in the game with our Prep Sports Newsletter
Sent weekly directly to your inbox!