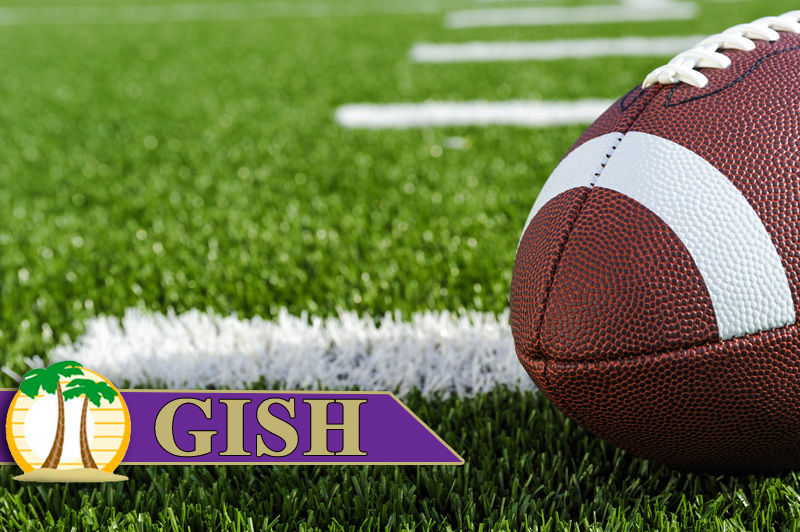 BELLEVUE — Grand Island's bid to pull off a second consecutive upset in the Class A state football playoffs was derailed by Bellevue West's high-powered offensive attack.
The No. 1-rated Thunderbirds scored on their first eight offensive possessions and built a 52-7 lead after three quarters on the way to a 52-20 victory over the No. 10 Islanders Friday night in the quarterfinal round. Bellevue West (10-1), which advances to face Omaha Westside in next Friday's semifinals, finished with 497 yards of total offense and rested its top offensive unit in the fourth quarter.
"Bellevue West is just awfully tough to defend," Grand Island coach Jeff Tomlin said. "Our kids played their hearts out, but they just have so many weapons. We've seen a lot of really good running backs this year and (Les) Richardson doesn't take a back seat to any of them.
"Their quarterback distributes the ball really well and, obviously, they have a plethora of good receivers. Probably the thing that gets overlooked is that their O-line is incredible. The push that they get and the mobility they have for their size is pretty impressive."
Richardson rushed 20 times for 171 yards and four touchdowns and also was credited with a 7-yard passing TD to TK Barnett, giving Bellevue West a 52-7 lead with 3:21 remaining in the third quarter. Quarterback Luke Johannsen was 18 of 24 through the air for 276 yards and two TDs as the Thunderbirds played turnover-free football.
Bellevue West set the tone early, taking the opening drive 65 yards on 10 plays to lead 7-0 on Richardson's 1-yard run. After the Islanders (7-4) tied the score at 7-7 on Kytan Fyfe's 7-yard TD pass to Brandon Fox on their first possession, the Thunderbirds scored 31 unanswered points to lead 38-7 at the half on Hunter Brown's 26-yard field goal as time expired in the second quarter.
Coach Michael Huffman said getting off to a fast start was important for the Thunderbirds. After being upset in the 2020 playoffs at home by Kearney, Huffman said his team needed to set the tone early.
"I told our guys...teams like Kearney and Grand Island are not intimidated by the Metro," said Huffman, noting that his Bellevue West teams had been knocked out of the playoffs by Grand Island in both 2013 and 2018. "They are tough, hard-nosed kids. I still think coach Tomlin is the best coach in the state — what he does with his kids is amazing.
"So we wanted to make a statement and put it all together. I just wish we would've done it for 48 minutes instead of 36."
After Grand Island's TD on its opening possession, the Islanders didn't score again until the game was out of reach in the fourth quarter. Fyfe, who finished 10 of 19 passing for 172 yards, found Cole Thorne for a 46-yard scoring pass and Bode Albers hit Ariel Hernandez on a 30-yard TD pass with 3:01 to play for the Islanders.
Huffman credited assistant coach Wade McVey for making key defensive adjustments after Grannd Island's first scoring drive.
"Not only did (Grand Island) spread it out, which we knew they were going to do, but then they hurried up and did it at the same time, which that's just genius," Huffman said. "We knew we had to get some pressure on the quarterback because (Fyfe) is a really good player. We adjusted some of the things that we thought were going to work and we asked the DBs to tighten up."
Tomlin agreed that Bellevue West's defensive adjustments were a key factor. Grand Island, which rushed 20 times for 66 yards, allowed four sacks as the Thunderbirds tightened their pass coverage.
"They pressed us hard with their corners and with some hard cover 2 — that maybe was a little bit of a factor," Tomlin said. "They pressured us off the edge really hard, which we expected, and obviously Bellevue West's defensive line was pretty stout. There wasn't much room for us to run and when you're forced to throw and they know you're throwing, they can bring some pretty good kids off the edge and it's hard to get them all blocked."
The loss brought Grand Island's season to an end. Tomlin's squad advanced to the quarterfinals with a 30-28 upset over Omaha Creighton Prep in the opening round before falling to Bellevue West.
"This result is very disappointing for all of us because the kids worked extremely hard, but they had a heck of a year," said Tomlin, whose team entered the contest riding a five-game winning streak. "From where they started in the offseason and in the summer and from game one until now, they've improved by leaps and bounds.
"Considering the task that our kids had from the number of road games to the quality of opponents that they were playing, I couldn't be prouder of them. They had a fantastic year and our seniors led the way."