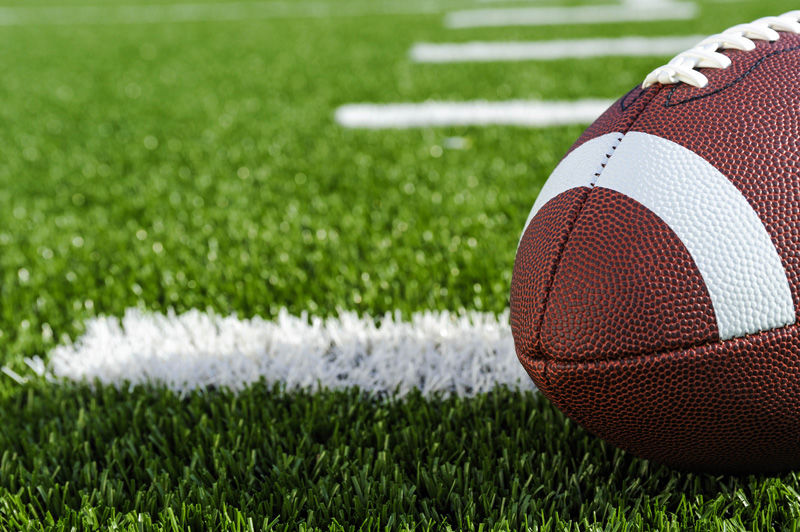 Defending state champion Ord flies a little under the radar entering the Class C-2 playoffs.
A 30-7 loss to Norfolk Catholic in the third week of the season along with a dominant regular season by last year's runner-up Archbishop Bergan doesn't leave the No. 7-rated Chanticleers receiving much title talk as the postseason begins.
But Ord finds itself right where it wants to be, and it can thank that loss to No. 2 Norfolk Catholic in large part for that.
"We don't ever want to lose a game, but I don't know if we were physically or mentally ready to play in a game like that early on," Ord coach Nate Wells said. "When something like that happens, you have three ways you can go about it. You can point fingers and blame others, you can quit, or you can learn from it and get better.
"Boy, have we learned and gotten better from it. It was not something that needed to happen, but it was something that made us a better football team."
Since that loss, the Chants have won six in a row — including a forfeit over Twin River — and have been held to fewer than 49 points once.
That was by C-1 playoff qualifier Broken Bow, and the 28 points Ord scored in that win were 12 more than any other team put up against the stingy Indians defense.
"I thought going into the year our offensive line was going to be the strength of our team, and they have been," Wells said. "They've been extremely good.
"I think another thing is our kids believe in the system that we run and are confident in what we're doing. They execute at a high level."
That line helps Ord put up 332.9 rushing yards per game and 46.8 points. Both senior running back Gage Racek (1,063 yards with 16 touchdowns) and sophomore quarterback Dylan Hurlburt (1,022 yards, 17 TDs) surpassed the 1,000-yard mark in last week's 55-7 rout of Gibbon.
Ord (8-1) officially begins its title defense in Friday's first round with a 7 p.m. home contest against Centennial (5-4). The Broncos' losses have all come to state qualifiers — Aquinas, Bishop Neumann, Lincoln Lutheran and Yutan — with three of them one-possession games and the other a 14-0 shutout to Aquinas.
"We're seeing a team that is also good up front," Wells said. "That's the strength of their team on the offensive and defensive sides of the ball.
"Those are proud kids too there. They've had some really good teams. I think most of the seniors now were on their state championship team from 2018, and many of them were around for the runner-up year (in 2017), so they're a proud school."
Centennial averages 169.7 yards rushing and 132.0 yards passing per game.
Junior quarterback Maj Nisly is 78-for-167 for 1,188 yards with 10 touchdowns and 10 interceptions and is also leading the Broncos with 681 yards rushing with seven scores.
An opportunistic Ord defense will look to expand on its part in the team's plus-21 stat in turnovers this year coming off a plus-26 mark in last year's title season.
This first-round game features a homecoming of sorts.
"Their head coach (Evan Klanecky) is from Ord, so that adds a little bit of a dynamic," Wells said. "He graduated (in 2004) a couple years before I started here, but a couple guys on our team are cousins with him, so that's kind of cool for him to come back here and play."
Wells said there has been plenty of unpredictability this football season around the state — and not only in Class C-2.
"Just looking at scores, each week you wonder how that team beat that team," he said. "I always tell our players that you can't get caught up comparing scores all the time because everybody matches up a little different with all the different schemes and defenses these days.
"But in C-2 there are some really good teams at the top and then some teams you just don't know about. I know the east kind of gets broken up that way because to me they play a little tougher schedule. It's hard to know who is really good, who is good and who is average. But we're not worried about those kinds of things. We're just taking it one game at a time."
Winning and advancing week by week would set up a rematch of last year's championship game with Archbishop Bergan in the semifinal round.
The Chanticleers are focusing on what they need to do.
"I've felt like this for a couple years now — when we do what we're supposed to offensively and defensively, it's hard to beat us," Wells said. "Our kids obviously have been doing that at a high level.
"We didn't do that that Norfolk Catholic game. That was one of the worst offensive games we've played. Credit them, they played good defensively, but we had a lot of mistakes — guys running the wrong plays, penalties, just a lot of things that kept us from ever staying ahead of the chains."
Centennial's record can be deceiving. It has yet to allow more than 28 points in a game this year.
Ord could be pushed in this one, but the Chants learned a valuable lesson early in the year that should pay off.