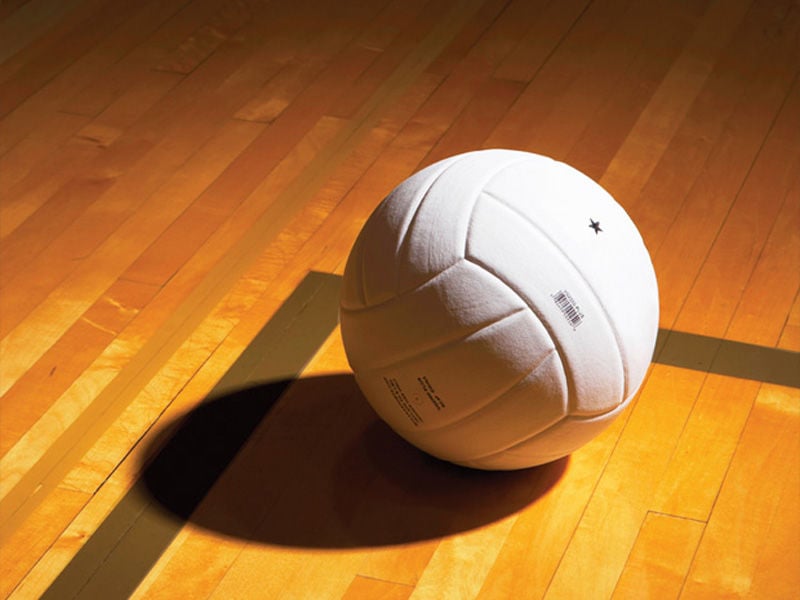 VOLLEYBALL
GICC wins North Bend Invite
NORTH BEND — Class C-1 No. 4-rated Grand Island Central Catholic remained undefeated while winning the North Bend Central Invitational Saturday.
Central Catholic opened with a 20-25, 25-14, 25-14 victory over North Bend Central. Lucy Ghaifan put down 11 kills and Chloe Cloud added 10.
Carolyn Maser had 24 set assists and four aces. Gracie Woods added eight digs and Alyssa Wilson had seven. Wilson also had 13 points and Avery Kelly had 11.
The Crusaders swept Freeman 25-8, 25-10. Woods had eight kills, Ghaifan five and Cloud four.
Maser recorded 17 set assists while Kelly scored 17 points with two aces.
GICC (10-0) closed out the day with a 25-14, 25-20 sweep of Wayne behind 12 kills by Wooods. Cloud and Ghaifan each had six.
Maser had 27 set assists. Wilson had 14 digs and Jenna Heidelk added 13.
Vikings go 2-2 at Kearney
KEARNEY — Northwest split its four matches during Saturday's Kearney Invitation.
The Vikings opened with a 25-11, 25-18 victory over North Platte. Halle Palu had six kills while Ashlynn Brown added five.
Kinzi Havranek had 13 points and 14 set assists, Sophia McKinney added 13 digs and Whitney Loman had nine digs.
Northwest fell to Kearney 25-19, 25-21. Mader had five kills and four blocks while Palu had four kills and five blocks.
Havranek had 10 points, three aces and 10 set assists. Macie Middleton added eight points and six assists, Taylor Retzlaff scored eight points and McKinney finished with 15 digs.
The Vikings outlasted Grand Island Senior High 25-22, 14-25, 25-23. Brown had nine kills while Loman had six kills and 13 points.
Taylor Jakubowski also had 13 points while Havranek had 11 points and 15 set assists. Middleton finished with 11 digs and nine points, Retzlaff had 11 points and McKinney contributed 18 digs.
Northwest fell to Gretna 23-25, 25-20, 25-19. Mader and Brown each had six kills while Palu and Loman both had four.
McKinney collected 26 digs while Retzlaff had nine to go with 16 points. Havranek totaled 13 points, 15 assists, 10 digs and three kills while Middleton scored 11 points.
"Once again I was really impressed with our defense effort," Northwest coach Lindsey Harders said. "All four games that we played we had some great defensive plays. Sophia McKinney was very solid in the back row.
"I thought Kinzi Havranek and Macie Middleton did a great job today defensively and also putting a lot of great sets up for our hitters to go after. Ashlynn Brown, Chloe Mader and Halle Palu were consistent for us today in the front row. Being able to have balance for us from pin-to-pin was very effective."
Northwest (5-5) travels to Waverly Thursday.
Islanders finish 1-3 at Kearney
KEARNEY — Grand Island Senior High went 1-3 during the Kearney Invitational Saturday.
The Islanders defeated North Plattte (25-19, 25-21) but lost to Northwest (25-22, 14-25, 25-23), Gretna (25-17, 25-14) and Kearney (25-23, 25-14).
Grand Island (3-6) hosts Lincoln Southwest on Tuesday before returning to Kearney to take on the Bearcats on Thursday.
SOFTBALL
Crusaders 2-1 at Hastings Classic
HASTINGS — Grand Island Central Catholic won two out of its three games at Saturday's Hastings Classic.
The Crusaders saw a 6-0 lead evaporate when Seward rallied for five runs in the top of the fifth inning to win the opener 9-7. Mia Golka went 2 for 3 with two RBIs and a run while Hannah Greathouse had a home run.
GICC rebounded by exploding for seven runs in the top of the sixth to down Class C No. 4-rated Hastings St. Cecilia 11-9. Shaylin Kucera was 2 for 4 with three RBIs and two runs while Kahlan Hooper and Mikah Culler also had two hits apiece.
In a near-repeat, the Crusaders (11-9) scored seven runs in the top of the fifth to beat Crete 8-3.
Kucera, Avery O'Boyle and Codi Obermeier all had two hits. Saddler earned the complete-game win, allowing six hits with three strikeouts and two walks.
WP—Greisen LP—Saddler. 2B—S, Parra, Geidel 2; GICC, O'Boyle. HR—S, Anderson; GICC, Greathouse.
Hastings SC 131 400—9 14 1
WP—Saddler. LP—Stritt. 2B—GICC, Saddler, Golka; HSC, T. Butler, Muselek.
WP—Saddler. LP—Steuer. 2B—GICC, O'Boyle. HR—C, Coe.