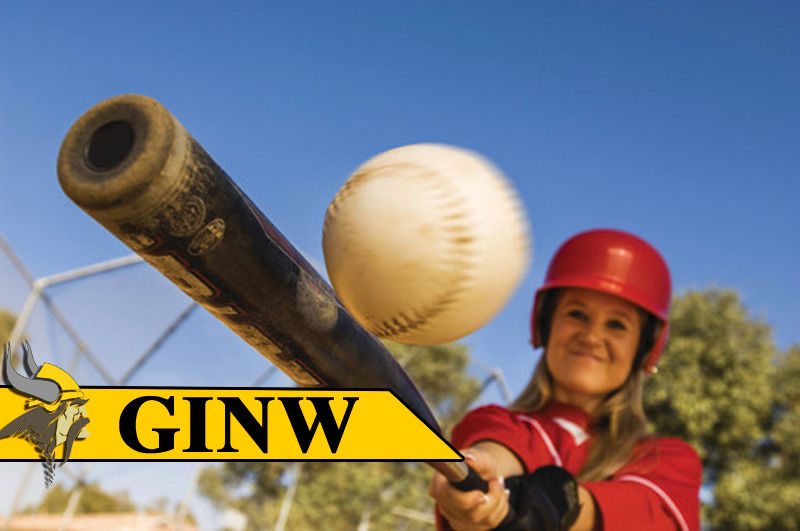 Northwest and Class A No. 5-rated North Platte took different routes to earning a win apiece during Monday's doubleheader.
The Vikings went with small ball and used a squeeze play to take a 3-2 victory in eight innings in the opener.
The Bulldogs went with the long ball and used a three-run home run by Tatum Monteongo to claim the nightcap 5-3.
Five of Northwest's seven losses entering the day had come to Class A competition, so the Vikings' performance against a highly-rated team in that class left coach Mitch Sadd happy.
"Coming back and battling back in the first game ending it with a squeeze was a great play," he said. "We're playing some Class A teams, and it's just going to define us and make us better throughout the season.
"This game was huge tonight — both of them were. We played good enough to win both of them. The bats are coming back, we're starting to play some good ball and with a young team, that's what you want to see."
The Vikings — whose lineup includes four sophomores, a freshman, three juniors and a senior — went up 1-0 in the opener when leadoff hitter Grace Baasch came around to score.
The Vikings wouldn't score again until extra innings.
North Platte tied the game in the fourth and went ahead 2-1 in the top of the eighth on an RBI single to right field by Ellie Hanson.
Northwest came back. Emma Sundberg safely reached on a bunt, and Baasch's liner down the third base line allowed Brooklyn Heaton to score after she started the inning on second because of the international tiebreaker.
Avyn Urbanski then laid down a bunt that allowed Sundberg to easily beat the throw home.
Sadd said Ava Laurent, who pitched both games, played a big part in the victory.
"Ava Laurent on the mound held them to very minimal hits at all, so that was huge," he said. "We had big defensive plays behind her. We told them we had to manufacture one run to win this, so we started to play some small ball and got that in."
In the second game, Northwest (6-8) went ahead 2-1 in the fifth. Baasch and Urbanski hit back-to-back singles with two outs, and Reba Mader's liner to left field was misplayed, allowing both runners to score.
North Platte (14-6) tied it in the sixth and then went up on Montelonger's blast to left field with two outs.
"That game is a whole other game if that home run ball doesn't go out," Sadd said. "I think we come back and win this ball game. But this goes with it. The big ball going out gives them three runs and wins it."
But being competitive in both games while snapping a three-game losing skid was an encouraging sign for Sadd, whose team has five more games this week.
"We always know this time of year is going to be busy because that's the way softball is," he said. "We have to get so many games in so quick, but to play all this Class A ball, we probably have one of the toughest schedules around. This is only going to make us better and make the end of the season better."
Get in the game with our Prep Sports Newsletter
Sent weekly directly to your inbox!