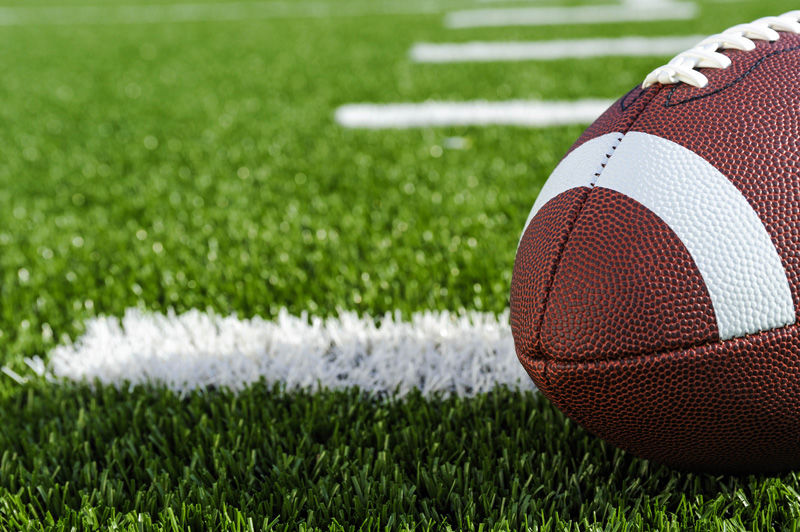 Three city athletes will be on hand to represent Grand Island at the Shrine Bowl.
Grand Island Senior High teammates Daylon Keolavone and Michael Mixon, as well as Northwest's Parker Janky will be part of the 63rd edition of the game at 6 p.m. Saturday at Ron and Cope Stadium on the University of Nebraska at Kearney campus.
All three will be on the North squad.
Janky said it's exciting that three athletes are representing the city of Grand Island in the annual 11-man, all-star game.
"Grand Island has a lot of talent and that's exciting that we get to represent the city," Janky said. "Just being part of it is exciting. To be able to compete with the best of the best in Nebraska is going to be fun. It's a cool opportunity for everyone involved."
Keolavone and Mixon were part of an Islander squad that made the state playoffs in 2020. GISH coach Jeff Tomlin said he's happy for the two Grand Island athletes to be part of the Shrine Bowl.
"It's going to be a great experience and a great cause to play for. And they get to finish their careers on a good note. They are both very deserving," he said.
Mixon said getting invited to participate in the Shrine Bowl is an honor, but he feels the entire experience will be more fun with Keolavone being invited as well. The two have been playing football together since they were freshman for the Islanders. They also played against each other in middle school when Keolavone went to Barr and Mixon was at Walnut.
"I've very excited to be selected to play and having Daylon getting invited as well is exciting," Mixon said. "We talk to each other a lot and had a lot of classes together during the school year.
Mixon played on both the offensive and defensive line for the Islanders. Tomlin said Mixon was a player who worked to get to where he is now and took advantage of the quarantine time during the COVID-19 pandemic last year. He finished on the All-Heartland 11-man offense Super Squad as a offensive lineman
"Michael just came out through the ranks during his freshman, then played some reverse and JV ball for us. Then he broke into the varsity lineup as a junior and saw some playing time," Tomlin said. "Then he just really blossomed into a great player his junior and senior year. He made the most of his COVID time and built himself into a great two-way player for us. He's definitely been a leader by example and effort. He's a tough kid and all about team."
As for Keolavone, it was a challenge for him. He broke his foot during the wrestling season his junior year and then broke it again during the summer. He played on it during his senior season and recorded 60 tackles while playing nose tackle for the Islanders. On offense, he rushed for 336 yards and three touchdowns.
He said playing with the injury was pretty challenging as there were times during the later portion of the season where he was walking in a boot and couldn't practice but still managed to suit up and play on Friday nights. He was still named captain of the All-Heartland 11-man defense Super Squad.
"It might have been one of the toughest things I had to do," he said. "Just running and walking aggravated it a little bit. It made realize that everything is temporary so I had to do it."
After football season, Keolavone got a late start to the wrestling season to get his foot healed. He went on to finish the season runner-up at 220 pounds in Class A at the state wrestling tournament.
Tomlin said all that made Keolavone one of the toughest players he's had the privilege of coaching.
"He's been one of the best leaders and also most dymanic players. He has excellent hands and was a playmaker on both sides of the ball," Tomlin said. "He took on double-teams and be a difference marker at the nose position on the defensive line. He really made plays from sideline to sideline."
As for Janky, he was a wide receiver and a kicker for the Vikings, who finished 6-4 and made the Class B quarterfinals. He was a weapon for Northwest as a kicker, especially during the 2020 season.
He had 35 punts for 1,354 yards with eight of them going inside the 20. He kicked off 55 times with 34 of them being touchbacks.
As a place kicker, he was 37 of 40 for extra points and 7 of 12 in field goals with 42 yards being his longest. He finished as the top punter on the All-Heartland Super Squad.
Janky also played wide receiver on offense as he had 39 receptions for 588 yards and scored five touchdowns.
NW coach Kevin Stein couldn't say enough good things about Janky getting selected to play for the Shrine Bowl.
"Parker really typifies what a Shrine Bowl player is. He's a great human being, a great student, a great football player as well as a great basketball and soccer player," Stein said. "He's very deserving to be with the top 66 in the state of Nebraska."
Janky said while playing in the game is an honor, he knows what the game is for as all proceeds from the game will go to Shriners Hospitals for Children, which offers care to sick youths across the country.
"That's what we're playing for," Janky said. "I heard a lot of stories from our Northwest alumni that have played in the game about the whole experience. It's such an honor to have those kids look up to us not only as football players but as people as well. It's great to give back to those kids and it's a great message to all of us to not take anything for granted."
There are a number of players from the area that will be represented in the game Saturday. Those players include:
- Central City teammates Eric Lenz and Tanner Schneiderheinz on the North squad
- Ord teammates Kelen Meyer and Tommy Stevens on the North squad.
- Aurora teammates Brady Collingham and Jameson Herzberg will be on the South squad
- Doniphan-Trumbull's Ayden King will be on the South squad.
- Hastings' Carson Shoemaker will be on the South squad.
- Adams Central teammates Tyler Slechta and Slade Smith will compete on the south Squad.
NET will broadcast the game live. There also will be a livestream on NEShrineBowl.org