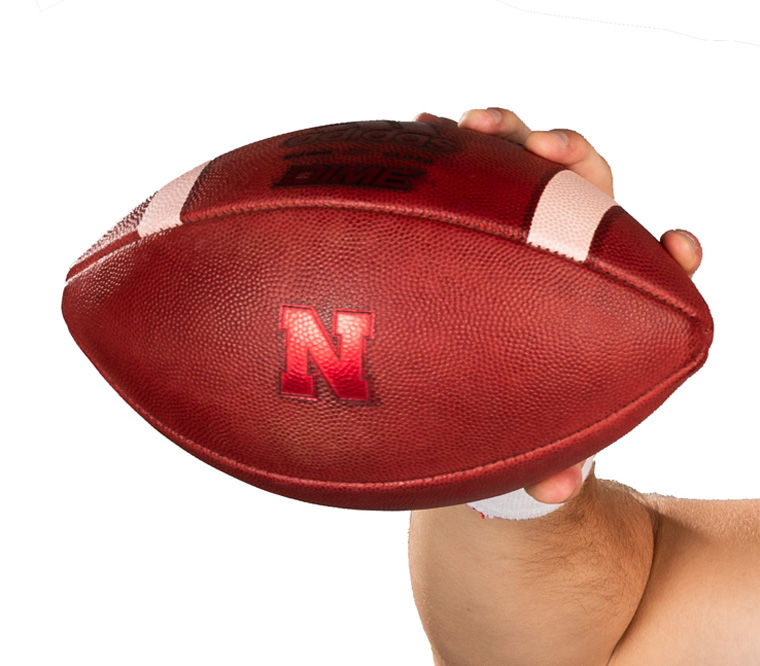 Some players love what football does for them.
They love the attention and the fame, and eventually, if they are good enough, they love the money they can make in the NFL.
Other players simply love football. The rest of the stuff is fine, but these are the players who would play the game for nothing.
Those are the guys Nebraska coach Scott Frost and his staff are looking for as they rebuild the Husker program. They want guys who just love to play the game.
"We need 11 guys out there who love football, we need 22 guys out there who love football," defensive coordinator Erik Chinander said. "Eventually we need 105 guys who love to play football, period. Whether it's out in the rain on Tuesday or it's in the Big House or it's in Memorial Stadium, doesn't matter, they love football. Practice games, whatever."
The Huskers get their next chance to love the game Saturday when they host Purdue at Memorial Stadium. They are in the middle of a seven-game losing streak, which ties the 1957 record for most losses in a row by a Nebraska team.
The Huskers are now 0-3 this season.
"It's one of those things where you kind of have to look yourself in the mirror," senior safety Tre Neal said. "Nobody wants to start 0-3. A lot of people that do, when things go bad in their life — not just football just in their life — a lot of people like to quit."
Nebraska's last win came Oct. 27, 2018, when they edged the Boilermakers 25-24 in West Lafayette, Indiana. Eleven months without a win. Nobody expected that.
Nobody in the Husker program likes that.
Now the coaching staff is looking for those guys who love football to step up and make their presence felt.
Frost has noticed several players on the team who genuinely love the game.
"If I had to pick a couple, Stanley (Morgan) on offense. He was frustrated and not in a bad way, he just wants a different result. He went out and battled," Frost said. "(Mohamed) Barry goes out and battles, Luke Gifford goes out and battles.
"We have a bunch of those guy. I'm not sure we have a whole team of them yet, and we want to get there, but there's several guys doing things the right way."
Barry's name keeps popping up when coaches and players are asked about players who love the game. He's the first guy Neal thinks of.
"One of the guys on defense I know stands out is Mohamed Barry," Neal said. "You can tell by his play it literally kills him if he even takes the wrong step, it bothers him that much. Sometimes you've got to relax it a little bit, it's football. Don't get too crazy but you know that's the kind of thing you want to see."
But that's OK, Neal said. That passion is a good thing.
"You want to see somebody be too crazy about it, too passionate about it," Neal said. "Not somebody that's just, 'Ah, I can take this false step. It's not going to matter that much' because it does matter. That's one of the guys that stands out to me that loves it."
Those are the kind of players Frost wants to find when he and his staff hits the recruiting trail.
He wants a full team of tough guys who love football.
That kind of sounds like the 1997 national championship team that was quarterbacked by Frost.
Frost has been to the top. Now he's trying to pull the Huskers off the bottom.
"I think times when things are going really well and times when things are going really poorly, those are the best judges of your character," Frost said. "When you're winning and you're undefeated do you still come to practice and work like you're winless, and when you're winless do you come to practice and do everything you can to change your circumstances?
"In both of those situations, if you love football you're going to come to work and do the best you can because you love the game and you want to be great at it."
If you love football, you don't quit. Some of the Michigan players said the Huskers quit.
Neal doesn't think so, but then again if that's what it looked like, then there's a problem.
"If that's what we're putting on film, that's how they felt, then you know it doesn't matter what we think," Neal said. "If they're thinking that, these guys are giving up, that means we're not going hard enough.
"Even if we're down you know, 50-0, 50-3, it should be the point where they're like these guys are still coming. Everything might not be going their way, but these guys are still coming, they're still hitting and they're still running. That's how it's got to be."
Be the first to know
Get local news delivered to your inbox!